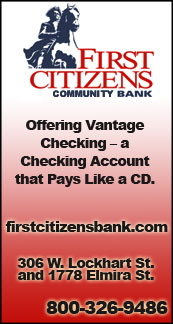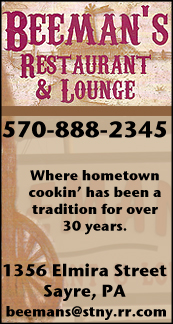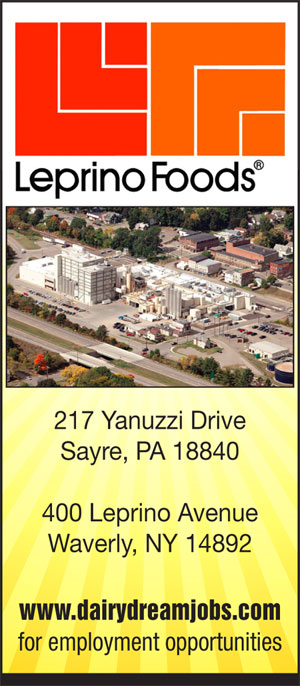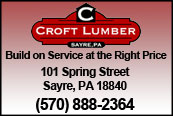 VALLEY SPORTS REPORT: HENDERSHOT LEADS 'SUPER 7' AS TOP "MALE NEWCOMER OF THE SPRING" (2016-06-22)


Valley Sports Report
THE VALLEY — Tioga freshman Pierce Hendershot made an impact in the postseason for the Tigers as an 8th-grader, but this year was a major component in their run to a second straight Section IV baseball title, earning him Valley Sports Report's "Male Newcomer of the Spring."

A strong and smart defender at the hot corner, Hendershot hit .482 (41 hits in 85 ABs) with 36 runs scored, four doubles, one triple, two home runs, 29 RBI and a team-high 21 stolen bases. He also walked 13 times for an on-base percentage of .554, coupled with a slugging percentage of .630 for an OPS of 1.184.

On the mound, Pierce Hendershot was 3-0 with a save and a 1.90 ERA. He allowed 11 hits and 12 walks in 23 2/3 innings, while striking out 25.

The remainder of the "Super 7" is as follows:

A.J. Middendorf, freshman, Tioga: Middendorf, who consistently shot 40 or better to qualify for the Section IV Individual Tournament, finished seventh at IAC Golf Championships and was 12th at the Class C Championships.

MIddendorf shot a 92 in Day 1 of Section IV Individual Championships at Cornell's Robert Trent Jones Golf Course — missing the cut for Day 2 by two strokes.

Isaac Chandler, 8th-grader, Waverly: Chandler placed in three events at the IAC Divisional Track & Field meet — winning the 110-meter hurdles and long jump, and finishing third in the pole vault. He finished sixth in the long jump at the Class B meet.

Tyler Whitmore, junior, Tioga: A versatile performer, who played well in the infield and outfield, Whitmore hit .340 (18 hits in 53 ABs) with 14 runs scored, three doubles, three triples, 14 RBI and five stolen bases. He walked 12 times for a .485 on-base percentage.

On the mound, Whitmore was 3-0 with a 2.41 ERA. He allowed 12 hits and 15 walks in 18 2/3 innings, while striking out 22.

Damon Rockwell, junior, Tioga: Rockwell hit .333 (14 hits in 42 ABs) with one double, 10 runs scored, and 13 RBI. He walked eight times and had a .473 on-base percentage.

On the mound, Rockwell was 2-0 with a 2.25 ERA. He allowed seven hits and 11 walks in 14 2/3 innings, while striking out 17.

Tyler Croft, sophomore, Waverly: Croft picked up most of the starts this season against the best teams of the Waverly schedule and responded. He had a 3-4 record with a 3.31 ERA, allowing 48 hits and just eight walks in 36 innings, while striking out 13. Opposing batters hit .296 against him.

Eithan McEnulty, sophomore, Waverly: McEnulty posted the best numbers on the Wolverines' staff with a 4-1 record and a 1.82 ERA. He allowed 22 hits and just six walks in 27 innings, while striking out 27. Opposing batters hit .210 against him this season.

——————

IN PHOTO: Tioga's Pierce Hendershot.





Print Friendly Version
You've asked about helping ...
here's your chance. Click HERE