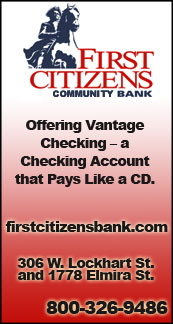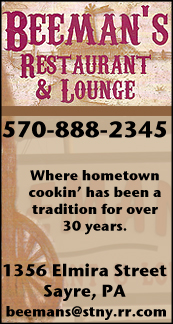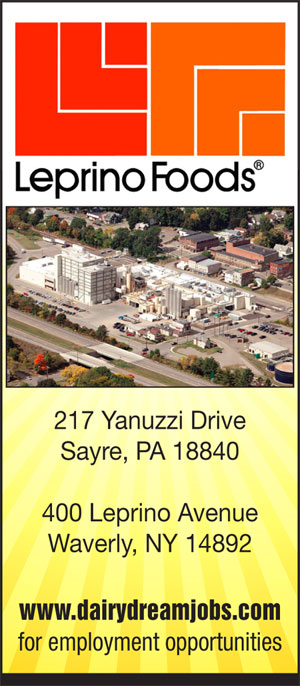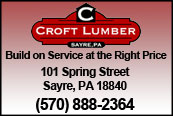 SECTION IV BOYS BOWLING: TIOGA'S ROBERTSON PUNCHES TICKET FOR RETURN TRIP TO STATES (2017-02-18)


Valley Sports Report
WAVERLY — Tioga junior Jake Robertson will be making a return trip to the New York State boys bowling champs in two weeks after a fifth-place finish Saturday at the Section IV, State Qualifier here at the Valley Bowling Center.

Waverly won the Section IV title and will compete in the NYS team tournament, while the top six non-Waverly bowlers will comprise the Section IV all-star team at States, which will be held March 4-5 at AMF Gates Lanes in Rochester.

Waverly senior Tim Woodcock rolled the high nine-game set (three at last week's Class sectionals, and six Saturday) with a 1,916 (212.89 average), including a 672 in his final three games Saturday afternoon.

Windsor's Trevor Kimble rolled the high nine-game set for the Section IV all-stars with an 1,840 (204.44), followed by Elmira's Sam McDonald (1,832, 203.56), and Corning's Derik Lisi (1,822, 202.44).

Robertson was fifth overall and fourth on the Section IV all-star team with a nine-game set of 1,798 (199.78).

Robertson entered Saturday's action in third place after rolling a 628 in the Class C Championships. He shot a 603 in the morning session, then followed it up with a 567.

Last year, Robertson claimed the sixth and final spot on the Section IV team with a 193.11 average.

U-E's Tim Sladish was fifth on the Section IV all-star team with a 1,774 (197.11), and Union Springs' Zach Bobbett earned the final spit with a 1,767 (196.33).

Waverly's Nick Briggs finished eighth overall with a 1,765 (196.11), and Bainbridge-Guilford's Cameron Luca earned the alternate spot on the Section IV team with a 1,754 (194.89).

Tioga senior Jonny Polo Rankin finished 35th with an eight-game set of 1,298 (162.25).

—————

IN PHOTO: Tioga's Jake Robertson.





Print Friendly Version
You've asked about helping ...
here's your chance. Click HERE