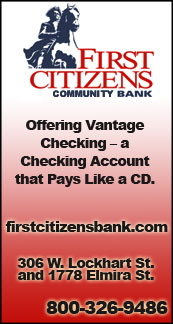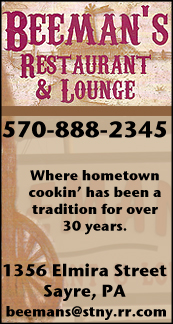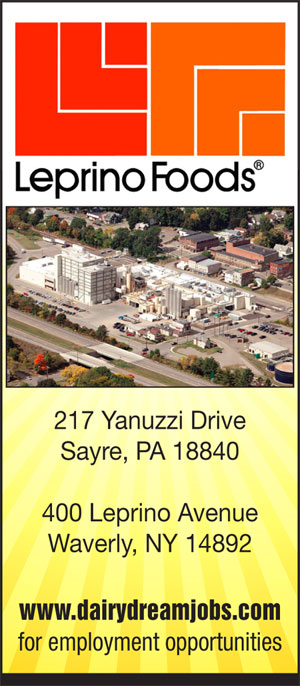 NEW YORK STATE BOYS GOLF: TIOGA'S TAYLOR MOVES UP 8 SPOTS, FINISHES 17TH AT STATE TOURNAMENT — EARNS ALL-STATE HONORS (4 PHOTOS) (2017-06-05)


Valley Sports Report
ITHACA — Tioga freshman Sam Taylor shot a 76 Monday and moved up eight spots in the standings to finish 17th at the New York State boys golf championships.

Taylor was 5-over par for the day to finish with a two-day total of 156 on the 6,854-yard, par-71 Robert Trent Jones Golf Course at Cornell University.

His 17th-place finish in the 99-player field earns Taylor all-state honors.

Taylor, who started his round on the sixth hole, parred the first three holes, but had a double-bogey on the ninth. He finished his first nine holes of the day at 3-over par.

He had three bogeys on his second set of nine holes, but also birdied the 359-yard, par-4 first hole. He ended his second nine at 2-over par.

On the scorecard, Taylor shot a 37 on the front nine, and a 39 on the back nine.

Manhasset's Adam Xiao shot a 74 Monday, and Somers' Nathan Han shot a 72 to both finish with a two-day total of 146.

Han claimed the state gold in a three-hole sudden-death playoff with three pars.

Pittsford-Sutherland's Danny Gianniny finished third one-shot off the lead after bogeying his final hole of the day. He shot the best round of the day with a 69.

Susquehanna Valley's D.J. Griffiths was the top Section IV finisher. He shot a 73 Monday for a two-day total of 150.

Oneonta's Evan Sitts was Section IV's top finisher Sunday with a 75, but shot an 84 Monday for a two-day total of 159.

Lansing's Nic Whittaker finished 41st with a two-day total of 161, while Marathon's Adam Brandstadt was 48th with a 162, Seton Catholic's Thomas Davis was 59th with a 165, Ithaca's Nick Miller and Norwich's Ryan Johnson tied for 67th with 167s, and Horseheads' Alan Differnderfer finished 89th with a 178.

——————

PHOTOS 1-2: Sam Taylor during action Sunday. PHOTOS 3-4: Sam Taylor in action Monday. …. COURTESY OF DAVE MORTON.




Print Friendly Version
You've asked about helping ...
here's your chance. Click HERE