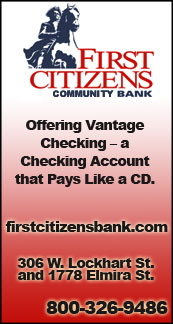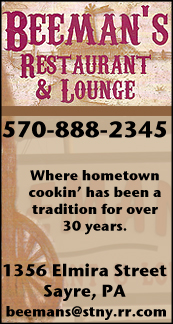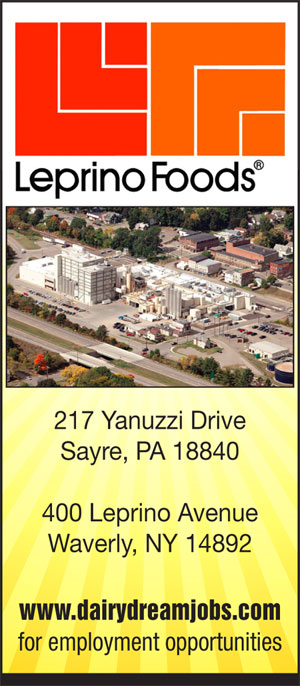 PIAA BASEBALL: DALLAS BLANKS ATHENS, 9-0, IN CLASS AAAA OPENER (24 PHOTOS) (2017-06-05)


By TIM BIRNEY
Valley Sports Report
HUGHESTOWN, Pa. — The best season in two decades for the Athens baseball program came to a screeching halt here Monday afternoon in a 9-0 loss to District 2 champion Dallas in the opening round of the PIAA, Class AAAA playoffs at Pittston Area Primary Center Field.

The Wildcats wrap up the 2017 campaign with a 19-3 record and the program's first District 4 title in 20 years.

"We have 12 seniors, nearly all of our starting line-up," said Athens coach Brendon Hitchcock. "It's a strong group that's leaving.

"They had a really great four years here," he noted. "They won four NTL titles, and finally got the District 4 title this year.

"These guys left a big impression on the program," added Hitchcock.

It looked like it might be a short day for Dallas starter Nick Kocher after he threw 26 pitches in the first inning, including 12 to senior Luke Newman, who fouled off six pitches before flying out to center field for the final out of the inning.

Kocher, however, threw just 16 pitches over the next three innings of shutout ball.

The Mountaineers struck quickly in the first inning with a walk, a single by Mike Luksic, and a sacrifice fly by Kocher to make it 1-0.

J.D. Barrett, who drew the walk and scored in the first inning, led off the third inning with a fly-ball double to left-center field and later scored on a neatly turned 6-4-3 double play by senior Justin Reagan, senior Ryan Kennedy, and senior Cody Jennings.

Athens, which had runners on third base in the first and third innings, put runners on first and second with one-out singles by seniors Joe Horn and Marc Felt. Courtesy-runner Kaden Rude, who was stranded at third base in the first inning, moved to third base on a fielder's choice, but was stranded there.

After the Wildcats failed to score in the top of the fifth, the Mountaineers pushed two more runs across the plate to take a 4-0 lead.

With two outs in the top of the sixth inning, Newman, junior Cory Stivason, and Felt stroked back-to-back-to-back singles to load the bases, but Kocher logged his final strikeout of the game to escape the jam.

"Offensively, we haven't been at our best in the postseason," said Hitchcock. "We had been finding ways to scratch out enough runs to win, but today we didn't get that timely hit.

"We had baserunners a couple times, a couple guys on third and just didn't get the big knock when we needed it; that's what the game is all about — timely hitting," added Hitchcock.

Drew Patton ripped a lead-off double in the bottom of the sixth inning to trigger a five-run rally that put the game away for the Mountaineers.

Dallas took advantage of two walks, a hit batter, a costly error that allowed two runs to score, and Kocher put the final nail in the coffin with a high chopper over a drawn-in infield that scored two more runs.

"Late in the game was a little interesting," said Hitchcock. "We got into the pen … a kid cuts his finger coming out on to the field (to pitch), so we have to go to another kid. That one-half inning is not how you draw it up."

The Wildcats had one final chance to avoid the shutout and seemed destined to do just that after loading the bases with no outs.

Felt stroked his third single of the game to lead off the frame, then Reagan reached on an error. After Kennedy walked to load the bases, Collins hit into a 6-4-3 double play that sent Felt home.

However, the second base umpire ruled Kennedy's slide was too late and too hard into second base. He upheld the double play, and sent the other runners back to second and third. The next batter grounded back to the mound to end the game.

Kocher ended up throwing 102 pitches in 6-plus innings. He scattered seven hits, while striking out three and walking one en route to the win.

Collins was tagged with the loss, allowing four runs — all earned — on six hits and two walks in 4-plus innings of work. He struck out one.

"(Matt Collins) pitched pretty well," said Hitchcock. "He kept them off balance and minimized the damage on a couple of occasions; that's all you can ask of your starter."

Horn came on in relief and allowed three runs — all earned — on one hit and three walks in 1-plus inning, and Felt allowed two runs — one earned — on two hits. He struck out two and walked one in one inning of work.

Felt was 3-for-3 to lead Athens' seven-hit attack, while Newman, Stivason, senior Daniel Joyce, and Horn each added a single.

Despite heavy graduation losses, Hitchcock is optimistic about 2018.

"The young guys who are waiting are hungry and eager to get their chance, so we're excited to see how they continue to develop," he said.

——————

PHOTOS BY TIM BIRNEY.




Print Friendly Version
You've asked about helping ...
here's your chance. Click HERE