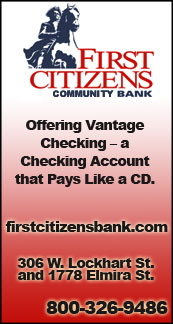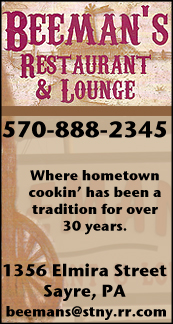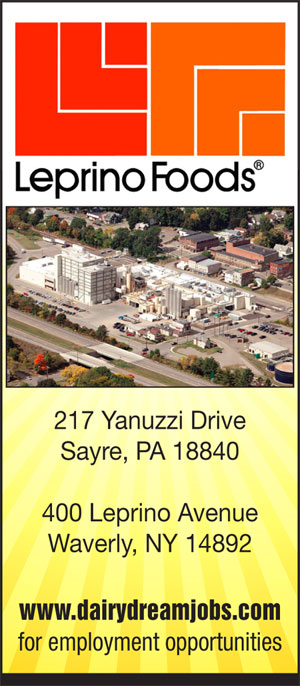 PIAA BASEBALL: TRI-VALLEY ACE BLANKS SAYRE IN TWO-DAY CLASS A OPENER (24 PHOTOS) (2017-06-07)


By TIM BIRNEY
Valley Sports Report
MANSFIELD — Tri-Valley's Will Kimmel continued his mastery over the Sayre bats into Day 2 of their PIAA Class A baseball opening-round playoff game here Wednesday afternoon, allowing just five hits in a 2-0 complete-game win here at Mansfield University's Shaute Field.

(See Tuesday's story on Day 1 of the Sayre / Tri-Valley state playoff game.)

The Redskins wrap up the season at 17-6 with the program's first District 4 title since 2010.

"I'm sad the season has to end, I wish we could have kept it going," said Sayre coach Jon Pack. "I love being around this group of kids.

"I'm very proud of the way our kids played the last two days," he noted. "And, we accomplished something that hasn't been done in the program in seven years.

"It would have been icing on the cake if we could have gotten the first state win for the program today, but it didn't fall our way," added Pack.

Kimmel, who threw just 17 pitches in two innings of one-hit ball, struck out two and walked one in the two-day, complete-game effort. He finished with 81 pitches.

Kimmel's shutout nearly went out the window in Sayre's first at-bat of the day in the bottom of the third. With one out, senior Chris Ray worked a walk and moved to third base on a hard-hit, line-drive single to right field by lefty Matt Williams.

Junior Jordan Rockwell then delivered a fly ball into short center field, where Dawson Boltz fielded it and fired a bullet to the plate to cut down Ray for the final out.

While Kimmel stayed under the 25-pitch count Tuesday that allows a pitcher to pitch the following day, Sayre starter junior Nate Sweet, who threw three innings of shutout ball Tuesday, did not — forcing Pack to make a change.

Rockwell toed the rubber to start Wednesday's action and pitched around a lead-off single by Logan Yoder in the top of the fourth inning, leaving Yoder stranded on third after a sacrifice bunt and an errant pick-off attempt.

Rockwell then retired the first two batters in the fifth, but Ike Lucas kept the inning alive with a single up the middle. Two pitches later, Lucas took off on a steal of second base, and Dawson Schwalm hit a groundball to hole vacated by freshman shortstop Quinn Hanafin, who was off to cover second base. Hanafin recovered to make a diving stop of the ball, but both runners were safe.

Rockwell appeared to be out of the inning when Kimmel hit a hard grounder directly at third baseman junior Connor Hanafin, but the ball hit the lip of the where the grass and infield dirt come together and took a wicked hop over Hanafin's shoulder, allowing Lucas to score to make it 1-0.

"The bad-hop (single) is a routine groundball, but it hits the lip (of the infield) and goes over our third baseman's shoulder," said Pack. "Normally, that ball stays down, he steps on third base and we're out of the inning at 0-0.

"It was a bad break, but those things are going to happen," noted Pack. "We stayed in the game, and gave ourselves opportunities to even things up, but couldn't get that big hit.

"At the end of the day, though, you're not going to win a game, if you can't score a run," he added.

In the top of the sixth inning, the Bulldogs had a golden opportunity to extend their lead, but the Redskins defense was up to the task.

Ashton Buchanan belted a lead-off double to deep left field, then Jake Masser beat out a sacrifice bunt attempt to put runners on first and third.

The next batter hit a hard grounder to Connor Hanafin at third. He fired home to Sweet, who applied the tag and kept the runners at first and second.

After a walk to Boltz loaded the bases, Williams, now on the mound for the Redskins, fielded a hard-hit one-hopper and started a 1-2-3 twin-killing that was completed by Sweet, and sophomore Jon Cron, who had replaced Williams at first base.

"We made big pitches, and made some big defensive plays to get out of some jams, but we've been doing that all year," said Pack. "This has been a very good defensive team."

Connor Hanafin and Rockwell hit one-hit singles for the Redskins in the fourth and sixth innings, respectively, but neither one got past first base.

In the top of the seventh, Yoder flared a one-out RBI single into right field to give Tri-Valley a 2-0 lead.

The Redskins appeared poised to mount a comeback in the home half of the seventh after a lead-off single by Quinn Hanafin.

Their hopes of a rally escalated when Sam Wheeler routine fly ball in short centerfield was dropped when two Bulldog outfielders collided. A hustling Quinn Hanafin then beat the throw to second base for a force play, when the throw pulled the shortstop off the bag.

The comeback lost steam, however, when Sayre's sacrifice bunt attempt turned into a force play at third base for the first out. Then, shortstop Schwalm made a sliding stop of a ball up the middle, and scrambled to second base for the force and the second out of the inning.

Kimmel finished off his complete-game gem by inducing a fly ball to left field for the final out.

Pack acknowledge Tri-Valley did a better job of executing in the "small" game than the Redskins.

"(Tri-Valley) laid down some pretty good bunts today," he said. "We knew coming in they liked to play 'small ball' and that they were pretty good at it. We tried to defend it, but they laid down some pretty damn good bunts.

"We had our one opportunity and didn't capitalize on it," added Pack.

On the mound, Sweet struck out two and allowed two hits in three scoreless innings, while Rockwell was tagged with the loss, allowing one run on six hits in 2 1/3 innings.

Williams finished off the game, allowing one run on two hits, while striking out two and walking two in 1 2/3 innings.

"Between Nate (Sweet), Jordan (Rockwell), and Matt (Williams), I thought we had really good performances on the mound," said Pack.

Quinn Hanafin stroked two singles, and Williams, Rockwell, and Connor Hanafin each had one hit to account for Sayre's five hits.

The Redskins lose five seniors, including four starters in Williams, Ray, John Esposito, and Jake Goodrich.

"Those seniors are going to be hard to replace," said Pack. "We're going to need to find some replacements, and there are going to be some big shoes to fill."

They also return several several starters and a few reserves.

"Hopefully, we can build something special again next year," noted Pack.

——————

PHOTOS BY TIM BIRNEY.




Print Friendly Version
You've asked about helping ...
here's your chance. Click HERE