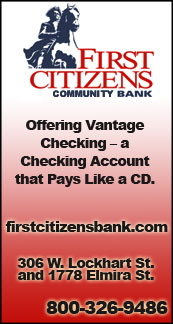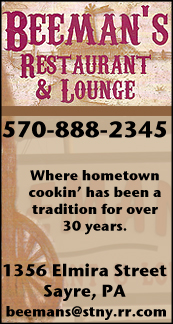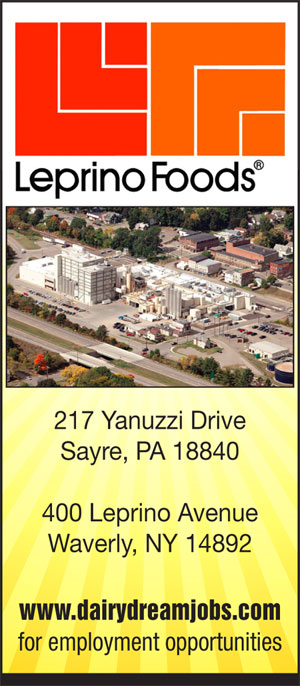 SAYRE LITTLE LEAGUE (JUNIORS): HORTON DELIVERS GAME-WINNER — SAYRE RALLIES FOR 'WALK-OFF' 8-7 WIN OVER CANTON (2 PHOTOS) (2017-07-05)


Valley Sports Report
SAYRE — Brayden Horton stroked a two-run single to cap a five-run rally in the bottom of the seventh inning and lift Sayre to a "walk-off" 8-7 win over Canton in the opening game of pool play in the District 15 Little League Juniors Division baseball playoffs at Ralph Hendershot Field.

Canton put the first run on the board in the top of the third inning to take a 1-0 lead, but Sayre answered in the home half with two runs in a rally that featured an RBI single by Camden Wheeler.

Canton answered back with two runs in the top of the fourth inning for a 3-2 lead, but Kyler Setzer tied the game in the bottom of the frame with an RBI single.

Canton scored three runs in the top of the sixth inning to take a 6-3 lead, then tacked on another run in the seventh inning.

Wheeler led off the bottom of the seventh inning with a single, Mason Houseknecht was hit by a pitch, and R.J. Spears worked a walk to load the bases. Jake Burgess, Jake Bennett, and Setzer each worked walks on 3-2 pitches to force home runs to trim the deficit to 7-6.

Horton then laced an 0-1 pitch for the game-winning hit

Horton stroked three singles, scored one run, and had two RBI, and Wheeler singled twice, scored one run, and drove in a run to lead Sayre at the plate, while Bennett singled, scored a run, and knocked in a run

Setzer singled and had two RBI in the win, while Isaiah Firestine singled and scored a run, Kannon VanDuzer added a single, Burgess scored a run, and drove in a run, and Zach Moore, R.J. Spears, and Mason Houseknecht each scored a run.

Sayre returns to action Sunday at Towanda.

——————

PHOTOS COURTESY OF VINNIE TIMSHEK.




Print Friendly Version
You've asked about helping ...
here's your chance. Click HERE