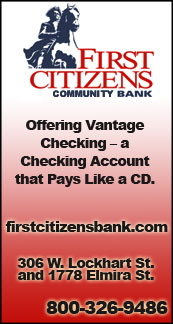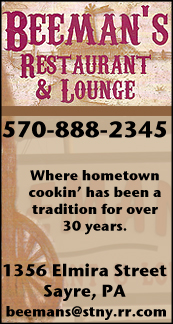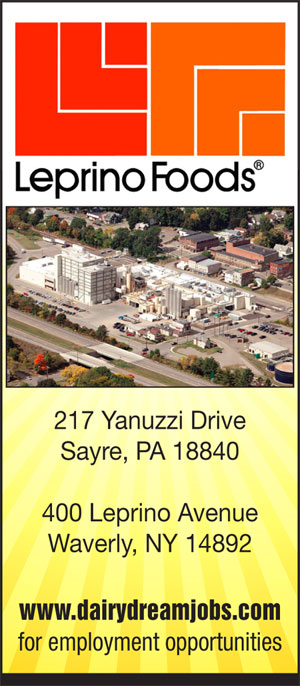 THE FINAL WORD: VERY DIFFERENT RESULTS IN SEASON-OPENERS AT ATHENS, SAYRE (2017-08-26)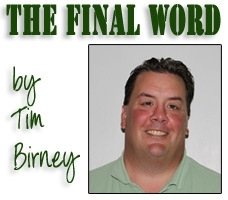 The 2017 high school football season opened Friday night with very different results at Athens and Sayre.

The Wildcats opened up with a dominant 46-0 win over Cowanesque Valley at Alumni Stadium, while the Redskins dropped a 27-6 decision to Wyalusing at the Lockhart Street Bowl.

Athens featured a dynamic running game with senior Zach Jayne running for 106 yards and five TDs on just 11 carries, and sophomore Damian Hudson rushing for 159 yards and one TD on 14 carries.

Jayne is a big back at 6-1 and 211 pounds with sprinter's speed, good patience and great vision, while Hudson is smaller at 5-8, 147 pounds, but is lightning quick and has a natural instinct while running in traffic.

Jayne is already one of the best backs in the NTL, and Hudson will almost certainly be one of the best before his career is over.

Junior Kaden Rude also enjoyed a good game in his first varsity start at quarterback, completing 7 of 9 passes for 113 yards. He'll be severely tested the next two weeks.

Jayne is also a force on defense, and it appears he's found a running mate in the linebacking corps. Freshman middle linebacker Dawson Leiser was in on a number of tackles, and also had a pair of interceptions. I can see why coach Jack Young is so high on him.

I don't know what to make of the Wildcats after this win as I doubt the Indians win more than two games this season.

We'll have a better idea of what Athens is made of after the next two weeks. They host North Penn next week, and then travel to pre-season Large School favorite Wellsboro in Week 3.

—————

The Redskins were down 14-0 in less than eight minutes as Wyalusing opened the game with a lengthy scoring drive, then scored again quickly after a Sayre turnover.

Wyalusing threatened again on its next possession, but a big QB sack by Sayre's Colton Rudloff stalled the drive. From that point, aside from one big run by Wyalusing's Carl Gowin in the third quarter, the Redskin defense played pretty well.

Nate Garrity, Isiah Firestine, and Gage Carnrike played well on the defensive side of the ball, but they'll need a more consistent effort from their teammates to be competitive against the Large School foes the remainder of the season.

Offensively, Sayre struggled in the first half, but found a little better rhythm in the second half.

Sophomore QB Corbin Brown had a nice performance, completing 7 of 10 passes for 92 yards and one TD in the second half. Garrity completed just 1 of 10 pass attempts in the first half, but was victimized by a couple of drops.

I wouldn't be surprised to see more of Brown at QB, and Garrity back in the fullback spot, where he shined at times last year.

Freshman Elmer Stevens only had three carries, but it's easy to see why the coaching staff is so high on him.

This is a Redskin team with just one returning starter on offense, and two on defense. If we're going to be honest, I don't expect them to beat any of their NTL Large School foes this year, but I do expect them to improve as the season progresses and be one of the better teams in the Small School Division — second only to Muncy.

——————

New York State high school football action begins next Friday, but I'll be at the SVEC scrimmage with Delhi and Edison this morning, then at Waverly's scrimmage at U-E this evening.

Tioga is also in action this morning against Owego and Vestal at Vestal.

The Final Word returns Sunday with thoughts on the scrimmages.

Have a great Saturday!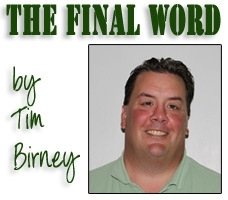 Print Friendly Version
You've asked about helping ...
here's your chance. Click HERE