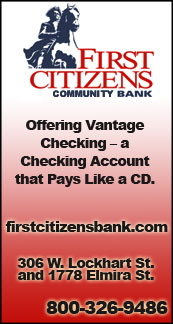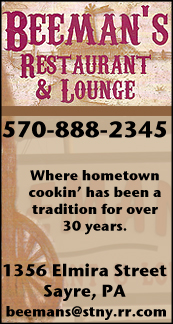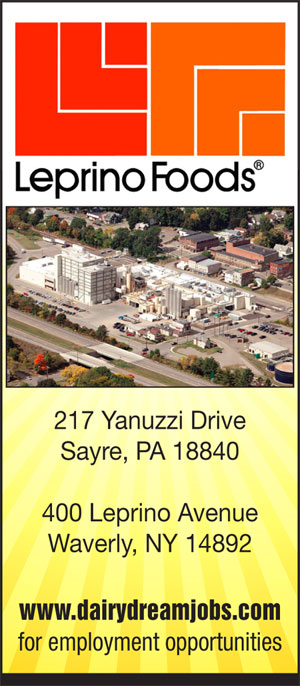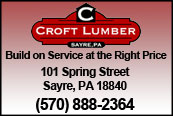 IAC GIRLS SOCCER: TIOGA RECEIVES INFLUX OF YOUTH FOR 2017 SEASON (2017-08-27)


By TIM BIRNEY
Valley Sports Report
TIOGA CENTER — The Tioga Lady Tigers were hit by graduation, but an influx of youth has coach Jim Walsh feeling good about the future on the eve of the 2017 campaign.

(Tioga opens the 2017 season Monday afternoon at Moravia in an IAC crossover contest.)

"We're very young, but I've been impressed with their athleticism and their knowledge," said Walsh.

"We started with the basics because we're young, but I found out we didn't have to do too much of it, they come with some skill," he added.

The 2017 Lady Tigers will be anchored by 8th-grader Kylie Zimmerman at goalkeeper. Freshman Aubrey Nichols will back-up in net, as well as see time on defense.

"Kylie (Zimmerman) has some serious travel team experience," said Walsh. "She's the real deal, and I can't wait to get her on the field."

Seniors Mikayla Rafferty, and Cheyenne Harkins, freshmen Eve Wood, and Cassie Birney, junior Leah Gillule and first-year senior Savanah Decker will all vie for time in the back on defense.

Senior Audra Jaye, sophomores Jocelyn Bradley, and Bailey Elston, and freshmen Madison Howey and Jenna Smolinsky will all see time in the midfield

"I've been very impressed with Madison Howey, her skills and her knowledge," said Walsh.

Senior Emily Polo Rankin, sophomore MacKenzie Macumber, and freshman Destini Sweet, who saw a great deal of varsity action as an 8th-grader, will see time at strikers.

Walsh notes "Sweet can play anywhere, and Wood is another versatile player who will also see time all over the field."

Aside from his team's youth, Walsh said team chemistry is a concern.

"I want to see how they mesh because this is a brand-new team with all the youngsters; how they re-act together and communicate on and off the field is important.

"So far, it's been pretty good," he said.

Walsh also notes there will be a period of adjustment for his young squad.

"The speed of the game is one thing they'll have to get use to, and the physicality of the game at this level is a little different," he said. "There's pushing and shoving, and hits, you have to come with some toughness, and I was pretty impressed with the girls at our scrimmage."

Walsh is looking forward to this team's mix of experience and youth.

"We do have some experienced players back, and we're pretty athletic.

"Emily Polo Rankin is a powerful striker and is a strong leader — on and off the field. Mix that with the youthful exuberance of girls like Kylie (Zimmerman) and our freshmen; maybe some good things will happen because of that," said Walsh.

As for expectations, Walsh just wants this group to keep improving.

"Number one, I just want to be competitive.

"Last year we had a lot of seniors and I thought we'd be more competitive, but it didn't work out that way. The league was tough, but it's tough again this year.

"I don't want to set any expectations as far as wins-losses," said Walsh. "I want this group to develop, be competitive, and stick together because I think some good things can happen down the road."

ON THE IAC SOUTH SMALL SCHOOL DIVISION
"SVEC is probably the best in the division and the team to beat," said Walsh.

"Two years ago, Odessa-Montour won the division, and they should be strong again this year," he said. "They finished second to SVEC last year, and return nearly everyone."

ON THE SOUTH'S LARGE SCHOOL DIVISION
"Waverly only lost one player, and I think they will win a Section IV title, and play in the state tournament this year," said Walsh. "They're the cream of the crop in the IAC.

"Of course, Notre Dame will be competitive with Waverly, and they could win a Section IV title as well," he added. "It will be fun to watch those two play again this year."

ON CROSSOVERS
"The crossover games are always interesting. We open at Moravia Monday, and play Groton (Sept. 12) at TC3. They both have pretty good program," said Walsh,

"We open up against some good competition," added Walsh. "The girls are going to get their feet wet pretty quickly."

——————

PHOTOS BY TIM BIRNEY.




Print Friendly Version
You've asked about helping ...
here's your chance. Click HERE