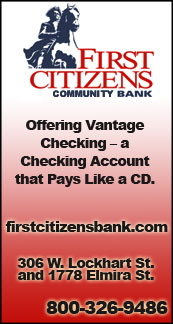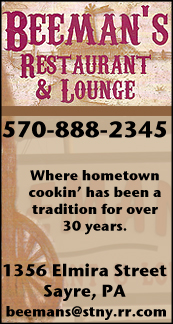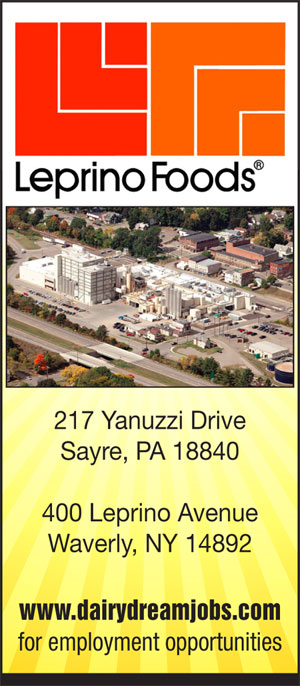 THE FINAL WORD: THOUGHTS ON "FOOTBALL FRIDAY" ... AND MORE (2017-09-02)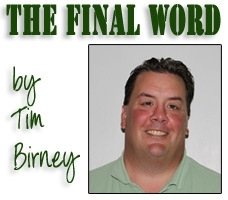 Friday night turned out to be a night of goal-line stands in N.Y., while one of the Pa. teams made a statement, and the other was the victim of one.

Waverly and SVEC were the beneficiary of fourth-down stands, while Tioga was unsuccessful in a heart-breaking defeat. Athens was impressive in a win over North Penn, while Sayre took one on the chin at Wellsboro.

——————

The Wolverines came up with a big fourth-and-goal stop in the closing seconds Friday night to preserve a 14-7 win over Windsor.

Waverly actually had two defensive stands in the closing minutes on one Windsor possession. After stopping the Black Knights on fourth-and-goal at the 6-yard-line, Waverly was flagged for "roughing the passer," giving Windsor four more downs from Waverly's 3.

Waverly's front seven made several big plays in the stands, and defensive backs Chandler Whitmarsh and Matt VanHouten also came up big with pass break-ups. VanHouten knocked down a ball at the goal line on fourth down to end the game.

The Wolverines' offense didn't post big numbers on the ground, gaining 173 yards on 47 carries, but it was enough to keep the ball away from Windsor for large chunks of time.

The passage game was also efficient with junior Gavin Judson completing 11 of 13 passes for 122 yards.

Waverly's defense did an outstanding job of containing Windsor's standout tailback Dante Kimbrough, who only had eight carries before leaving the game with an injury.

The only other game in Division III last night was an upset, according to most pundits, with Norwich taking advantage of six Owego turnovers in a 28-13 win.

Chenango Valley hosts Susquehanna Valley this afternoon, and Maine-Endwell hosts Chenango Forks in an early-season battle of epic proportions.

——————

In Candor, SVEC had not one, but two defensive stands in the first quarter to shift momentum in an eventual 34-0 drubbing of Groton.

The Indians took the opening kick-off and moved quickly to the SVEC 2 on the hard-nosed running of Cody Parr. On fourth-and-goal, the Eagles came up with a stop, thanks to a gang tackle.

After a loss of a yard on a running play, SVEC turned to sophomore QB Cameron Doane. On second down, he rolled right and threw a perfect pass under pressure, but was the victim of a drop.

Coach Ron Miller went back to the same play, and this time senior Tom Llewellyn hauled in the pass for a 14-yard gain and a first down.

Now, let's think about this for a second. Doane is a sophomore, making his first varsity start. On just his second varsity play at QB, Miller asked him to roll out in his own end zone and make a play.

Two things to think about here. Not many coaches would make that play call once, much less twice in a row. Afterward, in typical Miller style, the longtime coach remarked, "Gotta roll the dice, can't play it safe."

And, not many sophomore QBs would have the presence of mind and composure to make those throws under the pressure Doane faced. It appears he'll be a fixture at QB for the Eagles for the next three seasons.

For those SVEC fans who worried it would be a long year after heavy graduation losses, again two things to think about. One, every team loses players to graduation. Second, Miller is a very good coach, has a good staff and will keep the Eagles competitive.

——————

Tioga led 13-0 at the half, and 19-7 in the fourth quarter, but defending Class C state champ Newark Valley scored twice in the final 5 1/2 minutes, including a TD on fourth-and-goal with 21.1 seconds remaining, to pull out a 22-19 win.

The first thing that comes to mind is this is a prime example of a team use to winning, beating a team that hasn't quite learned how to win yet. That's funny to say about a program that is a year removed from a state title and five consecutive Section IV title, but that's the nature of high school athletics — teams turn over constantly due to graduation.

Friday's loss to Newark Valley may be a tough pill to swallow, but it's also an indication that this is a different Tioga team than last year's.

Their line is young, but talented, as evidenced by an 18-play scoring drive against the Cardinals, and another that consumed 5 1/2 minutes off the clock. It can also strike quickly, as evidence by a 52-yard strike from senior QB Connor Hutchinson to senior wideout Nick Klossner.

The Cardinals asserted their will on Tioga in the second half at times, but they'll do that to just about everyone on their schedule this year.

I don't expect either team to lose a game the rest of the regular season, and won't be a bit surprised if both win Section IV titles.

Elsewhere in Class D Friday night, Bainbridge-Guilford knocked off Class C Whitney Point, 20-14, while Walton was hammered, 28-8, by Class C Oneonta, Sidney crushed Unatego / Franklin, 58-0, in a non-divisional Class C match-up, Edison dropped a 6-0 decision to Class C Dryden, and Greene lost a 32-22 decision to Class C Watkins Glen / O-M.

Unatego / Franklin lost a lot to graduation, but Sidney may be a team to watch.

——————

I have to admit I may have seriously under-estimated the Athens Wildcats this season. Of course, I don't think I was alone, but that's neither here nor there.

One thing I didn't under-estimate is senior tailback / linebacker Zach Jayne. He would have been my pre-season favorite for "Player of the Year," and to this point, he's done nothing to change my mind with 388 yards and nine TDs in the first two games.

I didn't realize, however, how good the offensive line could be, and I didn't see kids like senior Matt Robbins and sophomore Dawson Leiser stepping in and becoming impact players as quickly as they have.

My big concern for the Wildcats is still their depth, especially on the offensive line.

I predicted a 5-5 season for Athens in 2017. If they stay healthy, I could definitely see seven or eight wins this season.

Elsewhere in the NTL Large School Division, Wellsboro hammered Sayre, 48-14, Towanda thumped Bucktail, 47-12, and Troy dropped a 31-21 decision to Muncy.

While defending District 4 Class A champ Muncy notched a win over Troy, neither Sayre nor Bucktail was competitive. I don't see what scheduling games like this do for any of these program. Wellsboro and Towanda would benefit more by playing schools their size or bigger, and Bucktail and Sayre should be playing schools their size.

——————

Sayre put forth a game effort Friday night, but Wellsboro was just too much for the young Redskins.

The hardest part of the schedule is now behind the Redskins. They will be hard-pressed to beat Muncy or Athens, but the remaining games are very winnable.

Sophomore QB Corbin Brown looks like he could be very dangerous against the Small School schedule, and it will be interesting to see if the Redskins can develop a running game within their division.

Aside from the games mentioned above, Montgomery topped Cowanesque Valley, 27-6, Friday night in the first divisional game of the season in the NTL Small School Division.

A win over Montgomery Friday night would be a good sign for the Redskins, in terms of where they stand in the division.

——————

There's more than football in the fall.

The Waverly girls are 3-0 and have outscored their opponents 22-0.

One of their wins was a 14-0 blowout of Tioga. Oddly enough, one of the best players on the field that day was Tioga's 8th-grade keeper Kylie Zimmerman, who made several outstanding saves or its would have been much worse than 10-0 at halftime.

The Lady Tigers are extremely young, but there is plenty of hope with Zimmerman and freshman Cassie Birney showing early promise on the defensive end, and sophomore Mackenzie Macumber and freshman Madison Howey poised to do good things in the midfield for years to come.

As for Waverly, they have an embarrassment of riches in terms of talent at nearly every position on the field.

Senior keeper Zoe Mennig came out of the goal against Tioga and played the field in the second half. She scored two goals.

The Lady Wolverines have a light week this week with just one game on the docket, but host Susquehanna Valley on Sept. 11 and Notre Dame on Sept. 13. If you have the opportunity, both games should be a lot of fun to watch.

——————

The Tioga volleyball team won its 66th consecutive regular-season match, and made a statement in the process, sweeping perennial Large School contender Thomas A. Edison.

Speaking of an embarrassment of riches. Once senior Anna Schumacher returns from injury, Tioga will have five powerful hitters — the others being seniors Martha Schumacher and Kurstan Martin, junior Charli Hall, and sophomore Giovanna Rossi — that would start on any other team in the IAC.

I don't see the streak coming to an end this season.

——————

Sticking with IAC volleyball, the Large School Division is definitely up for grabs, and Waverly could be the team to beat, with Edison the one team that could do it.

Waverly has the ingredients for a good team, and coach Kesha Sinsabaugh has a proven track record.

It's almost a certainty the division will come down to the two meetings between the Lady Wolverines and Lady Spartans.

——————

The Final Word returns Wednesday. Enjoy your Labor Day weekend.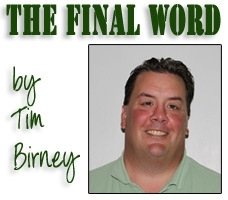 Print Friendly Version
You've asked about helping ...
here's your chance. Click HERE