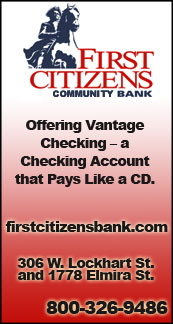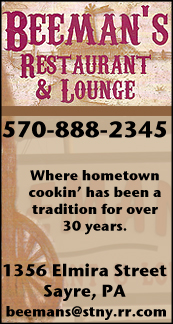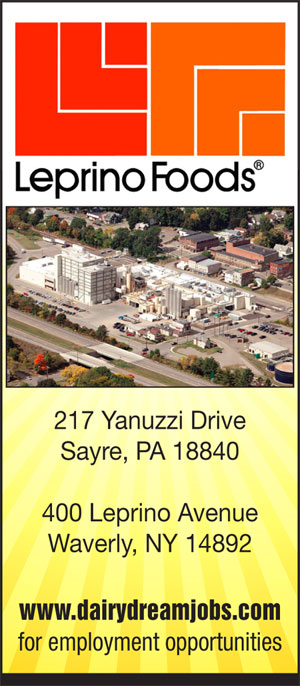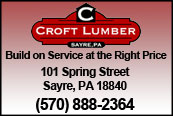 NTL VOLLEYBALL: ATHENS COACH HOPES LEADERSHIP, TEAM CHEMISTRY WILL LEAD TO SUCCESSFUL 2017 (2017-09-05)


Valley Sports Report
ATHENS — Athens volleyball coach Alison Novak is hoping strong leadership will help her team gel as a unit and find success in the 2017 season.

"We have quite a bit of leadership this year, which is something we haven't had in the past," she said.

"My seniors — Sydney Liechty and Jocelyn Burns — are good leaders, and junior Amelia Martin has really stepped up … her voice is starting to be heard this year," noted Novak. "We have three really good leaders on the team.

"This team has meshed well together, there is no fighting," added Novak. "Team chemistry is something we strive for, but this group seems to have better chemistry than our teams in the past."

Martin sill start at setter for the Lady Wildcats, while Liechty will start at middle hitter, and Burns will play in the back row.

Newcomer sophomore Cassidy Stackpole, who moved into the district from Oregon, will play in the back row, while junior Ashtyn Allen will serve as the libero, and junior Megan McDuffee will be at outside hitter.

Junior Elly Shaff will come off the bench as a middle hitter, while juniors Kierstin Lane, Paige McCarthy, and Donna Cardona will serve as defensive specialists.

Senior Gabby Doty, junior Abby Cuno, sophomore Christina Bard, and freshman Leah Liechty will also vie for time this season.

Novak points to a trio of players as "ones to watch" in 2017.

"Sydney Liechty is playing in the middle, so her focus is kills … to get behind the setter and attack the ball. She can be a force.

Amelia Martin is setting and playing all the way around the floor," said Novak. "She has a big job, not only does she have to communicate with the other girls on the court, she has to take control and get the sets where they belong.

"Cassidy Stackpole is running the defense from the back row," added Novak. "She's new to the program, but she's already stepped up."

Novak said her team needs to play better defense and play as a team if it's to be successful in 2017.

"We've been focusing on our defense," she said. "We have had some struggles with our passing, so that been the focus in the preseason.

"Playing as a team is the key for us," noted Novak. "We have to have good communication, and the girls have to work together."

Novak says she has the same expectations for her teams every year.

"My expectations don't change. We want to qualify for Districts, and win a Large School title," she said. "Most importantly, I want to see this group work together as a team."

ON THE NTL
"My team to beat in the NTL is probably North-Penn Liberty. They're always strong," said Novak.

"Wellsboro and Towanda are always good, and will compete for the title," she added.

——————

IN PHOTO: Athens' Amelia Martin.




Print Friendly Version
You've asked about helping ...
here's your chance. Click HERE