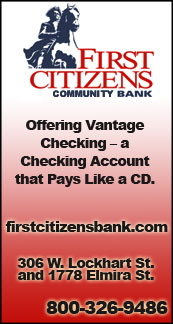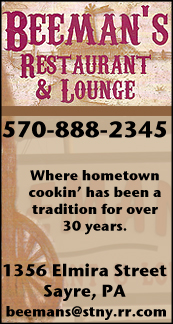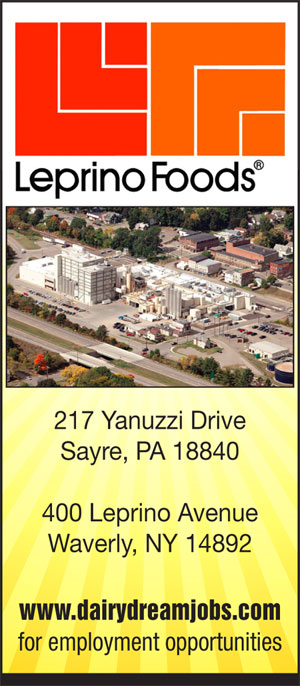 ON TAP TODAY: ATHENS-SAYRE VOLLEYBALL RIVALRY HIGHLIGHTS BUSY THURSDAY (2017-09-06)


Valley Sports Report
THE VALLEY — A busy Thursday of action is highlighted by a renewal of a Valley rivalry on the volleyball hardwoods as Athens hosts Sayre.

Also this afternoon, the Athens and Sayre cross country teams, as well as the Waverly girls swim team open their 2017 campaigns.

VOLLEYBALL
Sayre (0-1) at Athens (0-1), 6 p.m. JV start: The Lady Redskins are coming off a 3-1 home loss to Towanda Tuesday night, while the Lady Wildcats dropped a 3-1 decision at Canton.

Last year, Sayre won the first meeting of the Valley rivals, and Athens responded with an upset of the playoff-bound Lady Redskins in the season finale.

S-VE (1-1) at Waverly (2-0), 5 p.m. JV start: The Lady Wolverines are coming off a sweep of O-M Wednesday, while the S-VE swept O-M last Thursday.

Last year, Waverly rallied from a 2-0 deficit for a 3-2 win on its home floor. Later in the season, the Lady Panthers avenged the loss with a 3-1 win.

BOYS SOCCER
Athens (0-0-1) at No. Potter (0-3): The Wildcats are coming off a grueling 2-2 double-OT tie with Wellsboro Tuesday, while Northern Potter dropped a 3-2 decision to Williamson.

Northern Potter has allowed 15 goals in its three losses.

Last year, Athens blanked Northern Potter, 7-0.

Troy (0-1) at Sayre (1-1), 5:30 p.m.: The Redskins are coming off a 6-3 win over Northern Potter Saturday in the consolation game of the Galeton Tournament, while the Trojans dropped a 1-0 decision at home to NEB Tuesday.

Last year, Sayre's Jordan Rockwell netted a hat trick to pace the Redskins to a 4-1 win over Troy.

GIRLS SOCCER
SVEC (1-2) at Newfield, 4:30 p.m.: The Lady Eagles are coming off a 9-3 win over Tioga Tuesday, and look to even their season record this afternoon with a trip to Newfield.

Last year, SVEC swept the season series from Newfield, winning by scores of 4-0 and 2-0.

GIRLS SWIMMING
Waverly at Watkins Glen (0-1), 4:30 p.m.: A veteran Lady Wolverines team opens the 2017 season on the road against the always-tough Watkins Glen.

The Lady Senecas lost their season opener 96-84 to Horseheads.

FIELD HOCKEY
Tioga (0-2) at S-VE (0-2), 4:30 p.m.: The Lady Tigers are coming off a 9-0 loss to Harpursville Tuesday, while the Lady Panthers dropped a 5-1 decision to Walton in the consolation game of the Windsor Tournament Thursday.

CROSS COUNTRY
Sayre, Athens at Lasagna Invite, 4 p.m. @ Wyalusing: A pair of veteran Athens squads will compete in the annual Lasagna Invite this afternoon, while Sayre's team is comprised of just three boys and four girls.

JUNIOR HIGH FOOTBALL
North Penn at Athens, 5 p.m.





Print Friendly Version
You've asked about helping ...
here's your chance. Click HERE