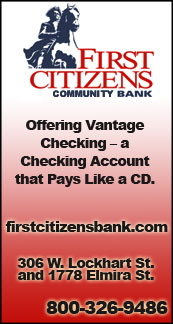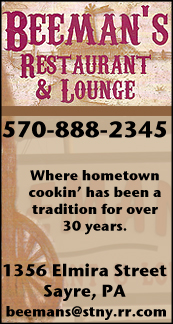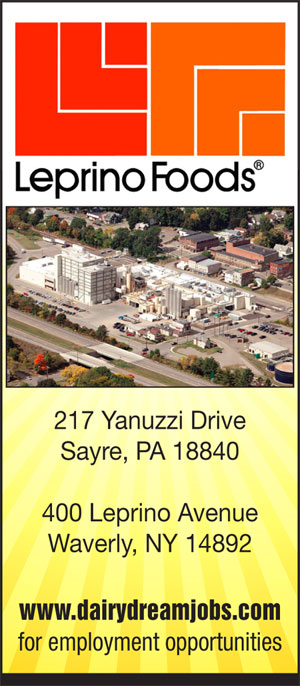 ON TAP TODAY: THREE VALLEY TEAMS AT HOME ON 'FOOTBALL FRIDAY' — ATHENS FACES BIG ROAD TEST (2017-09-08)


Valley Sports Report
THE VALLEY — Three of the Valley football teams are home for "Football Friday," but the biggest game of the weekend features Athens on the road at Wellsboro in a pivotal NTL Large School match-up.

Waverly and Sayre host divisional foes, while Tioga plays its final non-divisional game of the season.

FOOTBALL
Athens (2-0 overall, 1-0 NTL Large School) at Wellsboro (2-0, 1-0), 7 p.m. @ Wellsboro Community Athletic Complex: The Wildcats are coming off a 26-12 win over North Penn in Week 2, while the Green Hornets rolled to a 48-14 win over Sayre.

"We've talked about being better than we were last week, and doing something good teams do, and that's winning big games on the road," Young said.

Defensively, the key for the Wildcats will be to contain Wellsboro QB Quinn Henry, who has run for 190 yards and five TDs on just 14 carries. He has completed 11 of 16 passes for 258 yards and three TDs.

"With his feet, (Henry) extends plays so well that they end up with big plays, whether it's him running or throwing the ball down the field," said Young. "We're not going to stop him completely, but we need to limit him fro getting outside the pocket and running down the sidelines for big gains.

"We can't give up big plays, especially in the passing game," noted Young. "If they're going to put points on the board, they're going to have to earn them. It's going to be real important for us to continue doing a good job tackling, and Quinn Henry is going to be as big of a challenge as it gets."

Young says the Wildcats will have to establish Zach Jayne, who has rushed for 415 yards and nine TDs in two game, but will also need to throw the ball effectively.

"There's no doubt they're going to pack guys in the box," said Young. "We need to be better in our quick passing game, and we need to be better about spreading the ball around the field because that will only help Zach Jayne running the ball.

"The key is going to be ball control," he noted. "Can we sustain drives and not allow them to pack eight or nine guys in the box? We have to be able throw the ball out on the perimeter, whether it's down field or the quick stuff — that's only going to help us on first and second down.

"The other think we've done a good job with this year is putting ourselves in good situations, where we're not in third-and-longs," said Young. "That will be big for us Friday night, too."

"We need to be better at some of the little things we weren't good at last week," added Young. "We turned the ball over, and we didn't win the special teams battle — both of things are going to be big."

Norwich at Waverly, 7 p.m. @ Memorial Stadium (Wounded Warrior Game): The Wolverines are coming off a 14-7 win over Windsor in Week 1, while the Purple Tornadoes took advantage of six Owego turnovers in a 28-13 win.

"They're very fast and as athletic as can be," said Waverly coach Jason Miller of the Purple Tornadoes.

"They don't do anything real fancy on offense, but everybody that touches the ball is a threat to score. They run a counter offense … they spread you out and try to get you of position, then the quarterback darts underneath," said Miller. "It's tough to defend, you have to be very disciplined.

"You can't concentrate on any one player," noted Miller. "They run the ball well, and can hurt you downfield throwing the ball.

"Their QB is lightning fast. If he gets a crease, he'll be gone," added Miller. "And, their fullback is scary. He's physical and runs very hard."

Miller says his offense will face a 4-3 defense "with multiple coverages."

"On defense, they fly around and make plays," he said. "They don't blitz a lot, but they do cover the field. They are very sound.

"Their linebackers are very good, and their two tackles are not huge, but they don't get moved," added Miller.

Delhi at Tioga, 7 p.m. @ Haggerty Field: The Tigers dropped a heart-breaking, 22-19, decision to Newark Valley in the final minute in Week 1, while the Bulldogs dropped a 21-7 decision to Harpursville / Afton.

Aiello said the loss to Newark Valley may have been beneficial.

"I think there was a sense that we belong with the Tioga teams of the past, in terms of what we're capable of doing.

"I also think it also re-focused a lot of the kids," said Aiello. "I saw that come out while watching film, and in the individual drills we were doing this week.

"There was a sense of focus and understanding that we have to execute on every single play, and that's it's not good enough to do it for the first half, but we need to play for four quarters," he added.

Aiello said, "Delhi has a lot of size."

The Bulldogs offense features a 245-pound fullback, who at times lines up at QB in Wildcat formation.

"We're not really sure what to expect because their (starting) quarterback went down late in the game last week," said Aiello.

"They did some different things, and they certainly look to get the ball to certain players. They like to feed their fullback, who is a pretty big boy.

"We've been stressing hitting him low," added Aiello. "We didn't see him break a whole lot of tackles when guys were hitting him low. If you try to take on a guy his size anything higher than his waist, he's probably going to get 3 or 4 extra yards."

Defensively, Aiello said the Bulldogs are good at getting multiple tacklers to the ball carrier.

"They have a physical defense and get a lot of hats to the ball. I saw a lot gang tackles in Week 1," he said.

"And, they didn't give up the big play for a touchdown," Aiello added.

Aiello said the Tigers have a game plan to deal with the Bulldogs' size.

"We've talked about some strategies this week," he said. "The big thing on the back side is to make sure we're not letting guys leak through. And on play side, it's about sticking with blocks and working on double-teams.

"We'll also look to see what we can get on the perimeter," noted Aiello. "If we can spread them out a little bit, maybe that will open up some running lanes on the inside.

"Our game plan is in, and we're pretty confident in it," added Aiello.

Montgomery (1-1, 1-0 NTL Small School) at Sayre (0-2 0-0), 7 p.m. @ Lockhart Street Bowl: The Redskins are coming off a 48-14 loss at Wellsboro in Week 2, while the Red Raiders topped Cowanesque Valley, 27-6.

Sayre has been outscored 75-21 in their two losses.

The Redskins have struggled in the ground game in the early season, averaging less than 30 yards per game, while sophomore QB Corbin Brown has completed 51 percent of his passes for an average of 123 yards per game.

GIRLS SOCCER
Sayre (1-0) vs. Whitney Point, 5 p.m. @ Notre Dame Tournament: The Lady Redskins are coming off a 5-2 win over Wyalusing Wednesday in their season opener.

BOYS SOCCER
SVEC (0-1) at Southern Cayuga, 4:30 p.m.: The Eagles dropped a 4-1 decision to Marathon Wednesday in their season opener.

VOLLEYBALL
Tioga (3-0) at Candor, 5 p.m. JV start: The Lady Tigers are coming off a sweep of Watkins Glen Wednesday night.

FIELD HOCKEY
Walton at Tioga (1-2), 5 p.m.: The Lady Tigers edged S-VE, 2-1, Thursday afternoon for their first win of the season.




Print Friendly Version
You've asked about helping ...
here's your chance. Click HERE