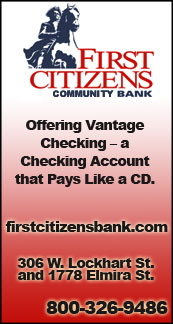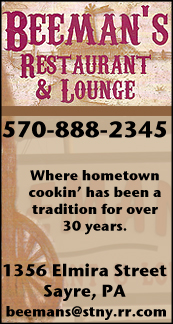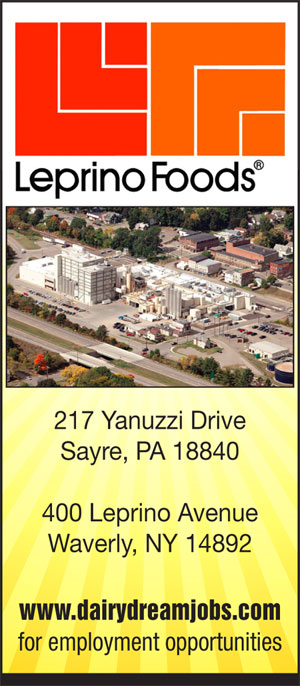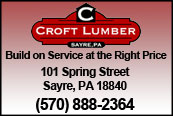 NTL FOOTBALL: BIG-PLAY OFFENSE PROPELS WELLSBORO TO 42-7 WIN OVER ATHENS (5 PHOTOS) (2017-09-08)


Valley Sports Report
WELLSBORO — Wellsboro's high-octane offense scored on five plays of 30 or more yards here Friday night in a 42-7 win over Athens in NTL Large School football action at the Wellsboro Community Athletic Complex.

Senior dual-threat QB Quinn Henry started the scoring midway through the first quarter with a 34-yard TD run.

Following an Athens punt, Aidan Hauser, who had a game-high 161 yards and two TDs on just five carries, broke loose on a 72-yard scoring jaunt. Nic Ingerick's PAT kick made it 14-0 with 2:32 left in the first quarter.

With 1:28 left in the second quarter, Henry scored on a 3-yard run to cap a seven-play 54-yard drive. The key play of the drive was a 31-yard run by Moser to the Athens 23. Ingerick's PAT made it 21-0.

Disaster struck on the first play following the ensuing kickoff when the Wildcats fumbled the ball away at their own 39.

After a 9-yard run by Quinn, he found Dalton Prough open for a 30-yard TD pass with 39 seconds remaining in the first half to make it 28-0.

Any thoughts of a Wildcat comeback were quickly dispelled in the opening moments of the second half when Hauser broke free on a 76-yard TD run on the first play from scrimmage.

Midway through the quarter, Chase Moser, who had 113 yards on six carries, capped the Green Hornets' scoring on the night with a 49-yard TD run. Ingerick's sixth PAT of the night made it 42-0.

Athens avoided the shutout early in the fourth quarter when junior QB Kaden Rude connected with his brother, sophomore Keegan Rude, on a 24-yard TD pass. Aric Westbrook's PAT kick provided the final margin.

Wellsboro piled up 467 yards in total offense, including 383 yards on the ground on just 32 carries. Henry rushed for 57 yards and two TDs on 11 carries, and completed 4 of 6 passes for 81 yards and a TD.

Athens managed just 176 yards in total offense. Senior Zach Jayne, who entered the contest with 410 yards and nine rushing TDs, was held to 67 yards on 19 carries, while the remainder of the team had 13 yards on 13 carries.

Kaden Rude completed 9 of 17 passes for 96 yards and a TD. Keegan Rude led Athens with four receptions for 54 yards, and senior Mateo Bagilini had two catches for 11 yards.

Athens, now 2-1, returns to action Friday when it hosts Troy.

——————

IN PHOTO 1: Wellsboro's Quinn Henry. … PHOTOS COURTESY OF DR. ROBERT BAIR.





Print Friendly Version
You've asked about helping ...
here's your chance. Click HERE