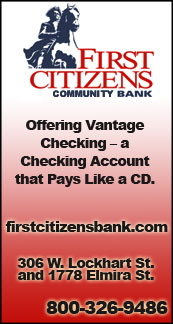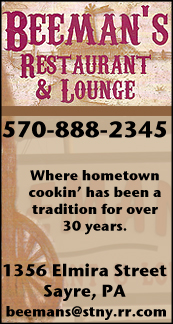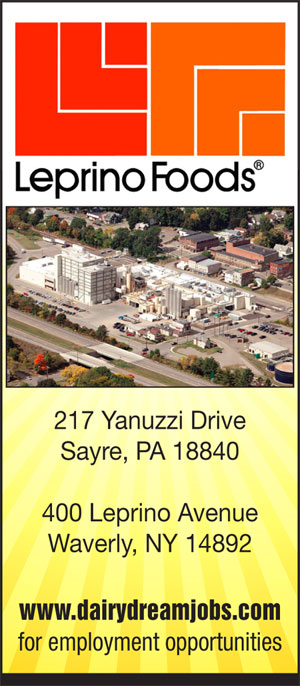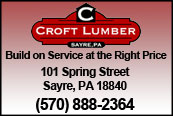 ON TAP TODAY: FOOTBALL, SOCCER TOPS MARQUEE ON BUSY SATURDAY (2017-09-09)


Valley Sports Report
THE VALLEY — A busy Saturday of action is highlighted by SVEC gridiron road trip to Watkins Glen, and the Sayre girls playing in the championship game at the Notre Dame Tournament.

The only home event of the day features the Athens boys hosting Corning in a rugged non-league tilt.

FOOTBALL
SVEC (1-0) at Watkins Glen / O-M (1-0), 7 p.m.: The Eagles are coming of an impressive 34-0 win over Groton, while the Seneca Indians rallied to beat Greene, 32-22, and equal their 2016 win total.

Watkins Glen / O-M had two 100-yard rushers in Zach Elliott (194 yards and four TDs) and Joe Chedzoy (113 yards) in the win over Greene.

"(Watkins Glen) is huge," said SVEC coach Ron Miller. "They will line up and try to run it right over us."

SVEC also rushed for more than 300 yards in Week 1 with Christian Haynes leading the way with 186 yards and three TDs, and Tom Llewellyn added 83 yards and one TD.

Sophomore QB Cameron Doane completed 7 of 10 passes for 79 yards and one TD.

BOYS SOCCER
Sayre (2-1) at Elk Lake (0-1), 10 a.m.: The Redskins are coming off a 4-1 win over Troy Thursday, while the Rams dropped a 6-0 decision to Lakeland in their season opener.

Corning at Athens (1-0-1), 6 p.m.: The Wildcats are coming off a 4-1 win over Northern Potter Thursday, while Corning lost its season-opener to Ithaca, 1-0, Wednesday.

GIRLS SOCCER
Sayre vs. Notre Dame, 7 p.m. @ Notre Dame Tournament: The Lady Redskins are coming off a come-from-behind, 3-2, win over Newark Valley Friday in the semifinals of the Notre Dame Tournament, while the host Lady Crusaders advanced to the finals with a shutout win over Newark Valley.

CROSS COUNTRY
Waverly, Athens at Windsor Invite, 9 a.m.: The Wolverines open the season this morning at the rugged Windsor Invitational. Athens, which ran Thursday at the Lasagna Invite, runs for the second time in three days.

VOLLEYBALL
Athens at Tunkhannock Tournament, 9 a.m.

Sayre at Williamson Tournament, 9 a.m.

JV FOOTBALL
Waverly at Norwich, 10 a.m.




Print Friendly Version
You've asked about helping ...
here's your chance. Click HERE