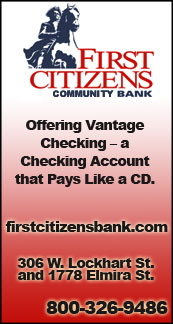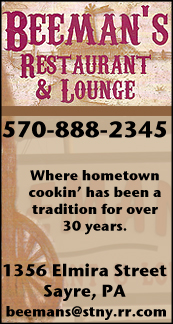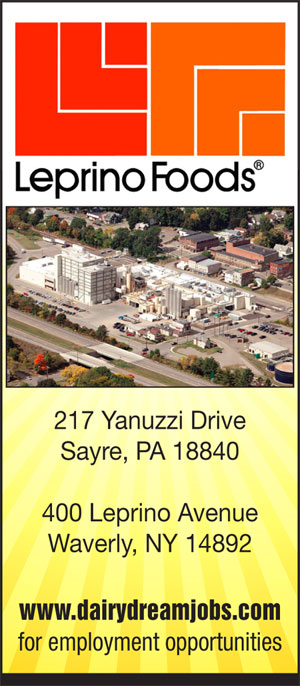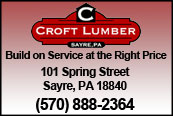 THE WEEK AHEAD: WEDNESDAY'S WAVERLY-NOTRE DAME GIRLS SOCCER MATCH-UP GETS TOP BILLING (2017-09-10)


Valley Sports Report
THE VALLEY — The marquee match-up of the week is definitely the renewal of the Waverly-Notre Dame girls soccer rivalry Wednesday night at Memorial Stadium.

Athens is also hosting Homecoming Weekend, beginning with a football game Friday night. On Saturday, the Lady Wildcats host crosstown rival Sayre, the boys soccer team follows them onto the field, and the volleyball team caps the weekend in the evening.

There are 49 events this weekend, including 16 Tuesday as all five cross country season open their dual-meet seasons, and 12 on a very busy Saturday.

The following are the highlights of the upcoming week, not the entire schedule:

MONDAY (3)
• The Sayre girls host Williamson, and the SVEC girls host Moravia.

TUESDAY (16)
• Tioga volleyball hosts tough non-league foe Chenango Valley.

• The Waverly girls swim team hosts first meet of season when Notre Dame comes to call.

• The Waverly, Tioga, and Athens cross country teams run in their first dual meet of the season — all on the road. SVEC hosts Waverly and Edison.

• The Sayre cross country teams host their first dual meet of the season, while the Sayre boys soccer and volleyball teams are also at home.

• The SVEC boys host Trumansburg, and the S-VE field hockey team hosts Newark Valley.

WEDNESDAY (5)
Waverly girls host Notre Dame in the first meeting of the best rivalry of the fall, regardless of sport.

The SVEC, Athens, and Sayre girls team are all at home as well.

THURSDAY (7)
• The Athens boys hosts Liberty.

• Sayre volleyball hosts NEB.

FRIDAY (6)
• Athens football hosts Troy in its annual Homecoming Game.

• Sayre football looks to bounce back from a home divisional loss to Montgomery with a road game at Cowanesque Valley.

• SVEC football returns home to face divisional foe Whitney Point.

SATURDAY (12)
• Athens hosts Sayre in NTL girls soccer action Saturday morning during Homecoming weekend. The last two times these teams met, the Lady Redskins won at the Lockhart Street Bowl to snap the Lady Wildcats' 64-game league win streak.

• The Athens boys soccer and volleyball teams are also home as part of Homecoming Weekend.

• Waverly football looks to bounce back from its first loss of the season on a road trip to Susquehanna Valley.

• Tioga football opens divisional play at Newfield.

• The Tioga volleyball team hosts its annual tournament.




Print Friendly Version
You've asked about helping ...
here's your chance. Click HERE