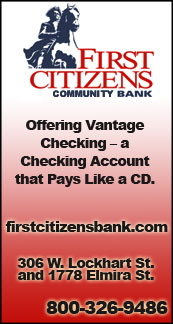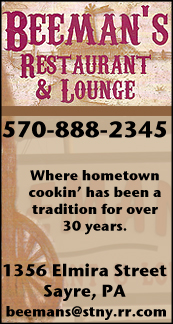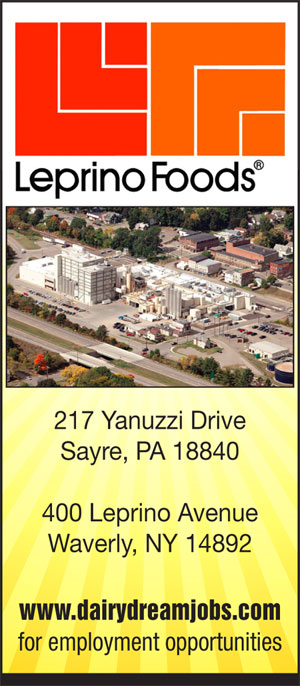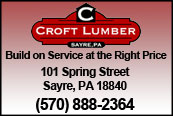 (UPDATED) NTL VOLLEYBALL: CANTON EDGES SAYRE IN FINALS OF WILLIAMSON TOURNAMENT — ATHENS FALLS JUST SHORT OF CHAMPIONSHIP ROUND AT TUNKHANNOCK TOURNAMENT (3 PHOTOS) (2017-09-10)


Valley Sports Report
TIOGA JUNCTION, Pa. — After rallying to upset Galeton in the semifinals, Sayre dropped a 2-1 decision to top-seed Canton in the championship match of the Williamson Volleyball Tournament here Saturday.

Galeton, the second seed after going 9-3 in pool play, topped Sayre (8-4 in pool play) 25-12 in the first set of the semifinals, but the Lady Redskins bounced back to win a hard-fought 26-24 decision in the second set, then closed out the match with a 15-11 win in the decisive third set.

In the finals, Canton (10-2 in pool play) turned the tables on the Lady Redskins, rallying for a 2-1 win. Sayre won the first set 25-22, but the Lady Warriors responded with wins of 25-23 and 15-11 for the championship.

In the championship match, senior Camryn Brown had eight kills and seven digs, while sophomore Madi Dutra had five kills, and 15 digs, and junior Miranda Tappan registered four kills and five blocks.

Sophomore Julia Boyle had four kills, three digs, and two assists for the Lady Redskins, while sophomore Lexi Post had 11 setter assists, and senior Alia Post recorded 10 digs.

In pool play, Sayre swept Williamson by scores of 15-7 and 159, and also swept Northern Potter 15-9 and 15-12.

The Lady Redskins split with the other four teams. They beat NEB 15-9, but dropped the second set 15-17. They beat Cowanesque Valley 17-15, but lost the second set 15-11. Sayre also beat Canton in the first set 15-10, but dropped a 15-7 decision in the second set.

In a break from the norm, Sayre dropped a 15-9 decision to Galeton in the first set, but bounced back for a 15-8 win in the second set.

Sayre returns to action Tuesday when it hosts Wyalusing.

ATHENS FALLS JUST SHORT OF CHAMPIONSHIP ROUND
After posting a 5-3 record in pool play, Athens found itself in a deadlock with Towanda, and in a playoff for the final spot in the championship round of the Tunkhannock Tournament.

The Lady Black Knights avenged a pair of losses to the Lady Wildcats in pool play, and posted a 25-21 win to send Athens home.

Athens topped Towanda by scores of 25-20 and 25-21 in pool play.

The Lady Wildcats opened the day with a 25-18 win over Lake Lehman, but dropped the second set 25-15. After a sweep of Towanda, Athens dropped two sets to Blue RIdge by scores of 25-18 and 25-15.

Athens closed out pool play with wins of 25-15 and 26-24 over Wyoming.

On the day, junior Ashtyn Allen led Athens with 19 points (two aces) and eight digs, while junior Amelia Martin had 15 services points, including three aces, 50 setter assists, and five kills, senior Sydney Liechty had 15 points (three aces(, 11 kills, five digs, three blocks, and two assists, and senor Jocelyn Burns had 13 points (three aces), 10 kills, and eight digs.

Sophomore Cassidy Stackpole had 13 points (two aces), 13 kills, and two digs, while junior Meghan McDuffee had eight points, a team-high 18 kills, and two digs, junior Elly Shaff registered six kills and two digs, juniors Paige McCarthy and Kiersten Lane each added two points, and freshman Leah Liechty chipped in with one point and one kill.

Athens returns to action Saturday when it hosts Wellsboro.

——————

IN PHOTO 1: Sayre's Alia Post. … PHOTOS COURTESY OF JACKIE MUDD.




Print Friendly Version
You've asked about helping ...
here's your chance. Click HERE