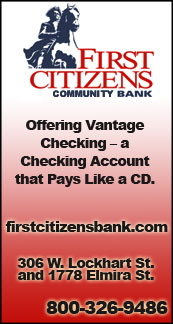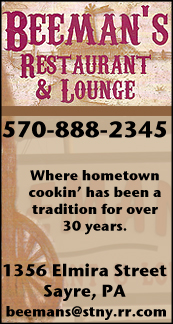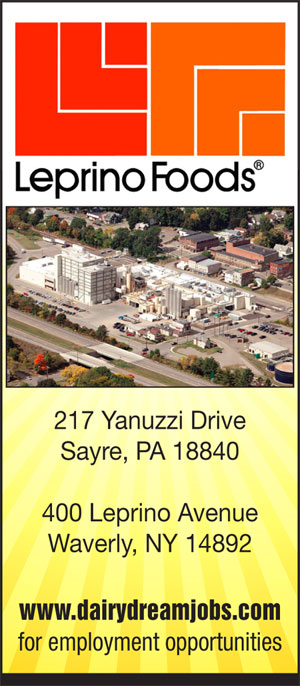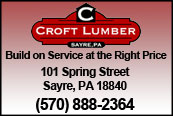 NTL GIRLS SOCCER: SAYRE RALLIES LATE TO EDGE MANSFIELD, 2-1; QUALIFIES FOR DISTRICTS (2017-10-12)


Valley Sports Report
MANSFIELD — Sayre scored a pair of goals less than three minutes apart late in the game to rally for a 2-1 win over North Penn-Mansfield and secure a spot in the upcoming District 4, Class A playoffs in NTL girls soccer action here Thursday afternoon.

"We're very excited to have qualified for districts," said Sayre coach Tracy Mennig. "That was a team goal, among others that we have achieved so far.

"The girls are working hard and showed it tonight with the win," she noted. "We just want to finish our last four games strong, so we can have a good seed going into districts.

"I am really happy with how the girls have progressed this season," said Mennig. "I knew it wasn't going to be easy coming into the season.

"We lost some key players from last year, and had to figure out where we could put our experienced players to best help out our newcomers," added Mennig. "It took some time, but the girls have really come together. They are a good group and when they are on, they can do great things."

After a scoreless first half, Alyssa Remley scored 8 1/2 minutes into second half to give the Lady Tigers a 1-0 lead.

With 12:26 remaining in the game, Madisyn Wheeler was taken down in the box, and Stephanie Klovekorn converted the subsequent penalty to tie the game at 1-1.

With 9:45 left in the contest, Wheeler, off a feed from Klovekorn, found the net to give the Lady Redskins a 2-1 lead.

"The girls fought hard for the win," said Mennig. "They played some nice soccer tonight.

"Abby Moliski and Steph (Klovekorn) really controlled the middle of the field," added Mennig.

Sayre had a 17-4 advantage in shots-on-goal, and a 4-1 edge in corner kicks.

Alaina McKee recorded 15 saves in net for NP-M, while Camry Lane had four saves for the Lady Redskins.

"Camry Lane had a fantastic game, with some great saves," said Mennig.

Sayre, now 9-4-1, returns to action Saturday when it hosts Sullivan County.

——————

IN PHOTO: Sayre's Stephanie Klovekorn.




Print Friendly Version
You've asked about helping ...
here's your chance. Click HERE