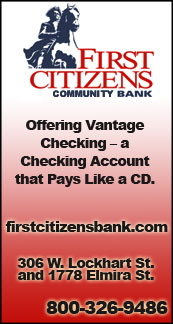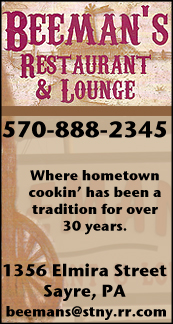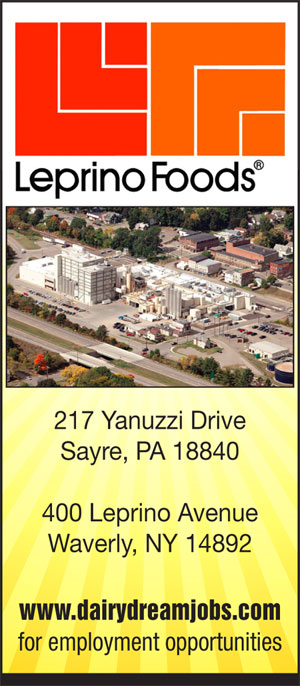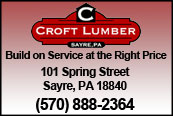 IAC BOYS BOWLING: GIROLAMO SAYS WAVERLY HAS LITTLE ROOM FOR ERROR IN 2017-18 (2017-11-28)


By TIM BIRNEY
Valley Sports Report
WAVERLY — Long a power in Section IV, graduation losses and shrinking numbers in the junior program at Valley Bowling Center leave Waverly with little room for error in 2017-18.

"We have graduated a lot of great bowlers over the last four or four five years," said longtime coach Pete Girolamo.

"We were nine or 10 deep every year," he said. "We'd have three or four kids who couldn't get into matches for us, that would have started for just about anybody else in the league.

"Little by little, our numbers have shrunk. The junior leagues numbers are down, and that's always been the big feeder system for us.

"We don't have any wiggle room this year," he continued. "Even last year, we had six really solid scores. This year, our sixth guy is going to be between 150 and 175 — at best.

"We're not going to be dominant like we've been, but we'll still be very good," added Girolamo.

The Wolverines, coming off a 57-7 season and another Large School title, return two of the top bowlers in the IAC in seniors Nick Briggs and Chris Johnson, as well as sophomore Derrick Canfield, and senior Logan Bowman, who same some action in the top six last season.

Also returning are sophomore Kaleb Ennis and freshman Matt Mauersberg.

Freshman Richard Stevens, and 7th-graders Zach Vanderpool, a standout in the VBC junior program, and Ashton Pritchard are new to the program this season.

"Nick Briggs and Chris Johnson are my two seniors, and they were fantastic last year. They'll be the two guys we lean on this year," said Girolamo.

"Logan Bowman is back, and he's really worked hard, and has improved," he said. "Derrick Canfield had a very good year last year as a freshman

"And, 7th-grader Zach Vanderpool will be in the starting six," added Girolamo. "He's outstanding and will make an immediate impact."

The sixth spot could be a battle all season, said Girolamo.

"After the top five, the guys are younger and have less experience.

"Kaleb Ennis has bowled well here (Valley Bowling Center)," said Girolamo. "He'll be in the mix for the sixth spot along with Matt Mauersberg and Richard Stevens, who are both freshmen with very little experience.

"Ashton Pritchard is a 7th-grader like Zach (Vanderpool), but he doesn't have the same experience," Girolamo added.

The Wolverines will be short-handed early in the season as Canfield will miss the first three matches of the season, including key Large School match-up against Newark Valley.

"The first week will be interesting," said Girolamo. "The young guys will grow up fast, but once Derrick is back it should stabilize the ship a little bit."

Girolamo said the team's first goal is to win a division title.

"We should be OK in the IACs. We'll be in the mix," said Girolamo.

"Winning the league is huge because you get the automatic bid to the State Qualifier," he noted. "t's difficult to get there if you don't win your league.

"The key is to get the bottom few guys to 150 or 160 because the top guys are so good and can carry us," he added.

Getting to States is a different story, said Girolamo.

"When it comes to Sectionals and the State Qualifier, we're going to have our hands full," he said. "I think we have a shot at Sectionals, but we have some serious work to do."

With the new New York State championship format that will crown a Division 1 and a Division 2 champion for the first time, the path to the state tournament is a bit easier.

"As Section IV coordinator, I pushed for this hard. It's something other sports do, it's only fair bowling should do it," said Girolamo, who stepped down as coordinator this offseason after eight years.

"It will actually make it a little bit easier to make the Section IV all-star team to States, because the Division 1 and Division 2 teams going to States — that's six kids on both teams who could potentially take one of those all-star team spots," Girolamo noted.

The new format comes a little late for the Wolverines.

"It's unfortunate," said Girolamo. "If this had been in place years ago, we'd have three state titles, and been runner-up on two other occasions, but that's the way it goes."

Waverly opens the 2017-18 campaign this afternoon when it hosts Notre Dame.

——————

IN PHOTO: Waverly's Nick Briggs.




Print Friendly Version
You've asked about helping ...
here's your chance. Click HERE