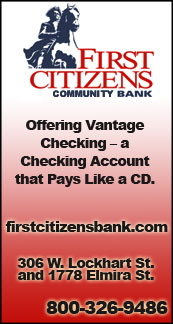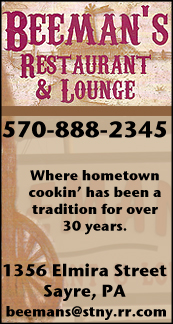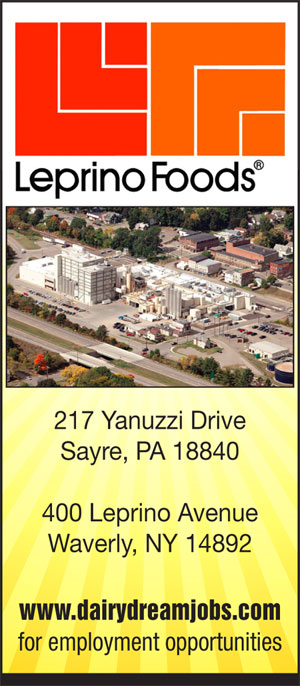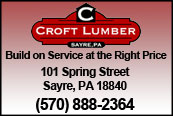 IAC WRESTLING: TIOGA'S HARRINGTON "STIFFENS" SCHEDULE TO BETTER PREPARE DEFENDING SECTION IV, DIVISION 2 CHAMPS FOR POSTSEASON (2017-11-30)


By TIM BIRNEY
Valley Sports Report
TIOGA CENTER — Second-year Tioga wrestling coach Kris Harrington said he's toughened up his schedule in order to have his team better prepared for the postseason.

Considering the Tigers are the defending Section IV, Division 2 champions, and have seven sectional place-winners returning, including a pair of champions, that's bad news for the rest of Section IV.

"We've stiffened up the schedule quite a bit, there's not really an out," said Harrington.

"I did it because I don't think I gave some of our guys enough opportunities to take losses (last year)," he noted. "I don't want our guys at Albany with no losses, and I think I've remedied that this year with our schedule.

"We will still run two teams, and that will be a nice advantage; everybody will be match-tested by the end of the season," added Harrington.

The Tigers open the 2017-18 campaign this weekend at the rugged Matthew Marino Tournament at Webster High School.

The schedule isn't the only thing "toughening" up his team, noted Harrington.

"Our wrestling room is very competitive," said Harrington. "There's not just one guy pounding everyone, they're all beating up on each other, and that's going to make us better.

"They don't like losing to each other either, and that's what make it so great," he added.

The Tigers got a bit of a late start after the football team's run into the state semifinals, but Harrington doesn't think it will have much of an impact.

"I think it may be a blessing in disguise," he said. "Those dog days — those first two weeks, you usually have injuries, and guys blowing off steam trying to cut weight. Maybe cutting down that preseason is a blessing.

"Our guys wrestled in the spring and summer, so they're not as far out of shape as they were the year before, and that's a huge advantage for us," said Harrington. "The only disadvantage I see is that guys are a little bigger than they normally are at this time.

"We're going to be up a little bit in our line-up weight-wise, but once Christmas time gets here you'll see our real line-up, once it goes plus-two."

Harrington said his second preseason has been a little smoother than his first.

"We're a veteran group. These guys came in and didn't really miss a beat from the end of last year.

"It's their second year in the program with me," he noted. "They know what I want out of them, and they now know their expectations of themselves.

"They came in this year, and they're working hard right out of the gate. I feel good about that," Harrington added.

While this team has a lot of experience, Harrington points out it has very few seniors.

"We only have three seniors," he said. "Last year, we were a freshman-sophomore team, this year we're a sophomore-junior team.

"It's fun to say they're veterans, and they're experienced," noted Harrington. "I would bet you, between our sophomore and junior classes, they averaged about 50 matches in the spring; that's another entire season.

"It's a different group than last year mentally, there's a different feel to the team, and I'm excited about that," he continued. "I don't think the big stage will dazzle any of them.

"They've wrestled at Nationals, and they've wrestled at the New York State Freestyle Championships," added Harrington. "I don't think a four-mat gym in Vestal, or a four-mat gym in Watkins Glen is as bright of a light as it once was."

The Tigers return a pair of Section IV champions in junior John Worthing, who finished second in the state at 99 pounds, and junior Austin Lamb, who was sixth at 120 pounds.

Tioga also returns five wrestlers who placed at the Section IV Championships in sophomore Brady Worthing (fourth at 106), junior David MacWhinnie (fourth at 113), seniors Max Johnson (fourth at 152) and Trey Floyd, (third at 182) and junior Stephen Taylor (third at 285).

The Tigers, who only graduated three starters, have several other experienced wrestlers returning this year.

At 99 pounds, 8th-grader Mason Welch, and 7th-grader Emily Sindoni, a highly-decorated youth wrestler will battle for time.

"Mason (Welch) could be one of the best wrestlers in the section at 99 pounds, but he's going to have his hands full with Emily (Sindoni)," said Harrington. "Both are really tough. I expect it to be a battle throughout the year."

At 106 pounds: Junior Jacob Welch will see the majority of matches.

"He was one of the best kids in the section last year," said Harrington. "He missed placing because he wrestled Brady (Worthing) in the 'blood round.'

"I expect him to contend for a trip to Albany as long as he's certified at 108," added Harrington.

At 113 pounds, MacWhinnie will see the majority of matches, but John Worthing "could drop down at the end of the season.

"Both of those guys are top three kids in the section," said Harrington.

At 120 pounds, Brady Worthing will get the nod by the end of the season, with John Worthing likely starting there.

At 126 pounds, after Brady Worthing moves down to 120 pounds, freshman Broderick Hill, senior Alex Quinn, and junior Jerry Bleiler will battle for time on the mat. The same trio will likely start season competing for time at 132 pounds.

"Those three provide us quality depth that will help us be flexible, and we're going to have to be flexible until after Christmas," said Harrington.

At 138 pounds, Lamb will vie for a return trip to Albany.

"(Lamb) put a lot of size on this summer, and had a great offseason," said Harrington.

"From 99 pounds to 138 pounds, we're as good as anyone, and we're seasoned now," noted Harrington.

Eighth-grader Emmett Wood will likely see most of the action at 145 pounds.

"What a turnaround from Webster to Sectionals last year," said Harrington. "To be right there, and almost place as a 7th-grader in a weight class full of juniors and seniors … I expect big things from him this year."

Junior Owen Wanck and Zac Warner will start at 152 and 160 pounds, respectively.

"Wanck's style is going to provide a lot of issues for 152-pounders this season," said Harrington. "Hopefully, we can keep Warner healthy. If he's healthy, he'll win a lot of matches."

Junior Vinny Sullivan will provide depth at 152 and 160 pounds.

"As a first-year wrestler last year, Vinny wrestled in every single dual meet we wrestled," said Harrington. "He was a jack-of-all-trades and was willing to slide weights.

"He's also much improved," added Harrington.

Johnson will bump up two weight classes and start at 170 pounds.

"The sky is the limit for Max at 170," said Harrington. "I'm really impressed with where he's at with the shortened preseason."

Junior Joe Lloyd will start at 182 pounds, and junior Matt Babcock will start at 195 or 220 pounds.

Floyd will also wrestle at 195 or 220 pounds.

"Trey Floyd is the guy to beat, as long as he believes he's the guy to beat," said Harrington. "He just needs to get healthy and work hard."

Junior Stephen Taylor will start at 285 pounds.

"Stephen is another guy who could contend for a Section IV title," said Harrington.

Juniors Austin Browne and Cody Browne will vie for time on the "B" team in the middle weights, while newcomer sophomore Allison Chapman (120 pounds), and freshman Matt Millner will also look to gain experience.

"I'm just looking for those four kids to work hard, and get better every match," Harrington said.

According to Harrington. the Tigers will use the early portion of the season to work out the kinks.

"I could care less about December results, I'm focused on February results," he said.

"Everyone, except for David (MacWhinnie) and Mason (Welch) have moved up," he noted. "There will be an adjustment period for new weight classes … there are different styles of wrestling at every weight, and the speed of it is an adjustment.

"I think that's our biggest first-half concern," said Harrington. "And, it's not really even a concern because from top to bottom, I'm confident in our guys.

"I want our guys to take some risks," added Harrington. "Whether you lose 3-2 or 10-2 doesn't matter, it's still a loss. We might as well go out and throw the kitchen sink at guys; that's what I want to see the first couple weeks."

ON THE IAC: "SVEC and Newark Valley are the two teams that stand out to me in the IAC," said Harrington. "Dryden should be an improved team, they return a lot.

"For us, it's about making sure we don't look ahead of (IAC) opponents on Wednesday in preparing for tournaments on Saturday.

"If we continue to work hard, and manage our weight well, I expect good things to happen for us in the IAC," added Harrington.

ON THE SECTION IV DUALS / SECTION IV CHAMPIONSHIPS: This year's winner of the Section IV, Division 2 Duals will advance to the inaugural New York State Duals.

"We're going to wrestle everybody that's likely going to be there," said Harrington. "We wrestle B-G, Norwich, Chenango Valley, and SVEC. By the time the Duals roll around, hopefully, we'll be right where we need to be.

"We're as good as any team in the Section," continued Harrington. "It's important for us to wrestle well there. Hopefully, we win, and we'll get to go to the first-ever State Duals, it would be a great thing for the school."

Harrington will change his approach to the Duals this season.

"Last year it didn't count, so we rested some people," he said. "This year, we're going to go in loaded for bear and try to win it.

"But if we win there, and we don't win at Sectionals, all is lost there, too," laughed Harrington.

"Winning the overall Section IV tournament, and putting as many kids in the state tournament is still goal No. 1."

ON STATES: "It's hard to say right now, there are so many things that can happen, but I think we match up really well, and we're as good as anyone from 99 pounds to 138," said Harrington.

"John (Worthing) is a two-time state place-winner, and Austin (Lamb) finished sixth last year," he noted. "We return five other Section IV place-winners from last year, but it's not fair to think any of them are guaranteed anything this year because they haven't wrestled a match yet. Most of them are in new weight classes, against new groups of kids.

"I think our guys are in a position to be very successful," added Harrington. "I think we'll have a better idea of where everyone stands after the Windsor Tournament."

——————

IN PHOTO: Tioga's John Worthing (left) and Austin Lamb (right).




Print Friendly Version
You've asked about helping ...
here's your chance. Click HERE