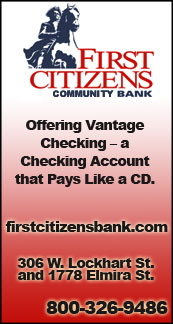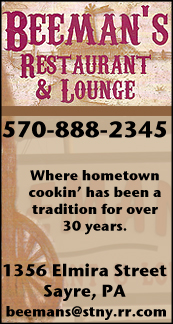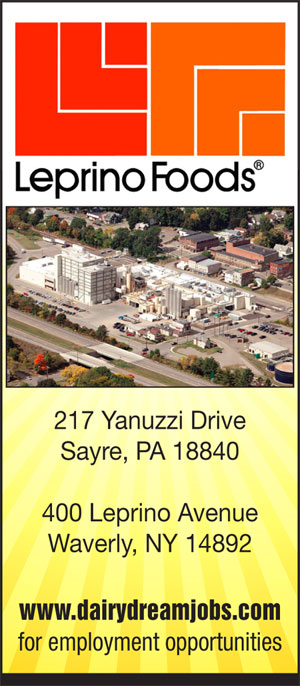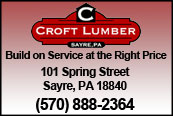 ON TAP TODAY: WRESTLING, HOOPS HEADLINES BUSY FRIDAY SLATE OF ACTION (2017-12-01)


Valley Sports Report
THE VALLEY — The Tioga, SVEC and Waverly wrestling teams kick off the 2017-18 season this weekend at three different tournaments.

Tioga opens at the rugged Matthew Marino Tournament at Webster High School, while SVEC is at the Clyde Cole Invitational at Oxford High School, and Waverly is at the Mark Stephens Classic at Horseheads, which is the only duals tournament of the three.

On the hardwoods, the Waverly boys and the Tioga girls are at home, and the S-VE boys and Waverly girls are on the road.

WRESTLING
Tioga at Matt Marino Tournament, 4 p.m. @ Webster H.S.: The defending Section IV, Division 2 champion Tioga Tigers will open the 2017-18 campaign this weekend at the rugged Matthew Marino Tournament at Webster, H.S.

Tioga will not be at full strength with several starters, including seniors Trey Floyd and Max Johnson, expected to sit out the action.

"Some of our middle weights and upper weights were a little dinged up coming out of football, so we're going to be holding them out this weekend," said Tioga coach Kris Harrington. "This will be a great test for the rest of our guys."

Also expected to be in action this weekend are Alexander, Brockport, Copenhagen, Elmira, Fairport, Fredonia, Gates-Chili, Honeoye Falls-Lima, Marcellus, Mexico, Niagara Wheatfield, Phoenix, U-E, Victor, Warsaw, and host Webster-Schroeder.

SVEC at Clyde Cole Invitational, 4 p.m. @ Oxford, H.S.: The Eagles will open the 2017-18 season at the Clyde Cole Invitational this weekend, and will get an early look at Section IV powers Bainbridge-Guilford / Afton / Harpursville, and Norwich.

Also on hand will be Averill Park, Carthage, Greene Groton, Maine-Endwell, Marathon, Queensbury, Shenendehowa, Sherburne-Earlville, Sidney, and host Oxford.

Waverly at Mark Stephens Classic, 5 p.m. @ Horseheads: The re-building Wolverines will wrestle three matches this evening.

Waverly opens against Johnson City at 5 p.m., then squares off against Horseheads at 6:30 p.m., and caps off the night against Newark at 8 p.m.

On Saturday, the Wolverines open at 10 a.m. against South Seneca, then wrestle against Corning (11:30 a.m.), Camden (1 p.m.), and Lansing (2:30 p.m.)

BOYS BASKETBALL
Whitney Point at Waverly (0-1), 5:30 p.m. JV start: The Wolverines let an 11-point lead slip away in the fourth quarter of a 60-51 season-opening loss to Cortland Wednesday, while the Golden Eagles open the season tonight.

Last year, Waverly won its season-opener at Whitney Point, 66-44.

S-VE at Moravia (1-0), 5 p.m. JV start: The Panthers open the 2017-18 campaign tonight against perennial IAC North power Moravia, which tipped off the season Tuesday with a 58-48 win over Greene.

Last year, S-VE dropped a 64-41 decision to Moravia in the season opener. The teams hooked up again in the Class C quarterfinals, and the Blue Devils pulled out a 64-59 win on their way to a New York State title.

GIRLS BASKETBALL
Groton (0-1) at Tioga (0-1), 5:30 p.m. JV start: The Lady Tigers dropped a 36-26 decision at home to Unatego Wednesday, while the Lady Indians lost a 42-29 decision at home to S-VE Tuesday.

Last year, Tioga opened the season with a 53-30 win over Groton at home.

Waverly at Whitney Point, 6 p.m. JV start: The Lady Wolverines, coming off a 19-3 season that ended with their fourth consecutive trip to the Class B semifinals — an 84-47 loss to eventual New York State and Federation champion Seton Catholic.

Last year, Waverly rolled to a 62-19 rout of Whitney Point in the season opener. The two teams met again in the overall IAC Large School title game, and the Lady Wolverines again prevailed in a 71-39 decision.




Print Friendly Version
You've asked about helping ...
here's your chance. Click HERE