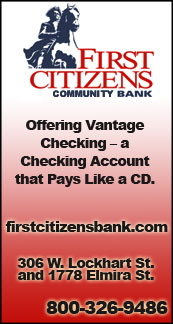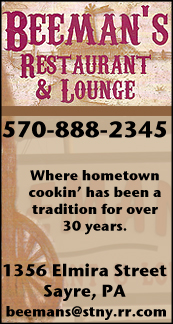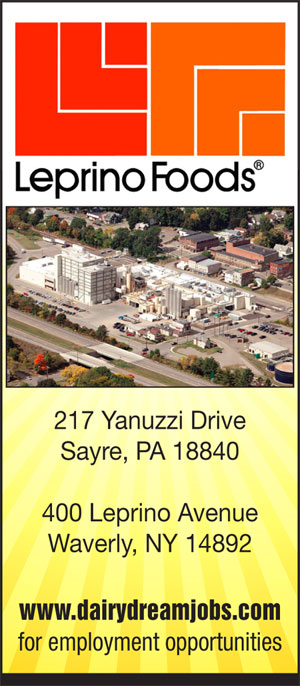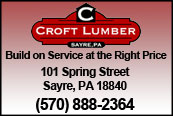 IAC WRESTLING: RE-BUILDING WOLVERINES LOOKING TO IMPROVE IN 2017-18 (2017-12-01)


By TIM BIRNEY
Valley Sports Report
WAVERLY — It may not be happening as quickly as coach Devan Witman would like, but the Waverly wrestling program appears to be on the rebound.

"We're definitely not where I want us to be," said Witman. "We're taking baby steps, but I'd like to make bigger strides toward getting back to being a championship team like we've been in the past.

"We're definitely taking steps in the right direction, though," he noted. "We have some very solid athletes in the room throughout our line-up.

"We're improving every year, and we've definitely improved from last year," he said. "At our strongest last year, we only had nine or 10 kids. To fill out some pf those weight classes this year is a step in the right direction.

"We still have a few empty weight classes," added Witman. "With some bumping and maneuvering we can fill some of those, but I don't know how often I want to do that because I it would be putting some of our first-year wrestler at risk."

Witman believes the future is bright for the program.

"We're young this year," he said. "We only have two seniors, and just one with any experience, and we only have two juniors.

"Our youth program is solid, and our modified numbers are looking pretty good," he noted. "We have five or six modified kids in the weight room lifting with me every day, so that's encouraging. I think we have 15 signed up at this point."

Witman believes fans will see an improved Wolverine team in 2017-18.

"It's a good group of kids with a lot of chemistry in the room. They're looking out for each other, and looking to improve."

"Last year, we had a bunch of first-year wrestlers," said Witman. "To take a first-year wrestler who doesn't know their body in space, and doesn't know the reactions of another wrestler, it's tough to be successful that first year.

"In the second year, they know what to expect," he noted. "They know what motions to use, and they know what the moves should look like, and what their opponents are going to do.

"It's tremendous to see how much improvement a wrestler makes from his first year to his second year," added Witman. "I'm really excited to see what some of our second-year wrestlers can do on the mat."

The Wolverines return one Section IV place-winner in sophomore Ethan Stotler, who finished fourth at 120 pounds. A second place-finisher, junior Colby Sindoni did not come out for the team this year.

At 99 pounds, 8th-grader Garrett Skeens is likely to get the majority of starts with 7th-grader Connor Stotler vying for time.

"Garrett (Skeens) was a strong youth wrestler with a lot of experience," said Witman. "His conditioning looks great, and he's looked great in the room."

Junior Nick Spinner will man the 113-pound slot for the Wolverines, and sophomore Rylan LaForest will start at 120 pounds.

"Last year was Nick's first year, and he's shown tremendous improvement already," said Witman. "Rylan was another first-year wrestler last year. He's improved as well, and he's in the weight room constantly."

Freshman Gaven Anthony and sophomore Lexy Streeter will see action at 126 and 132 pounds.

"Lexy has wrestled at Tioga, and Gaven is a super-athletic kid who has wrestled the past two years on modified," said Witman.

Stotler will bump up to 138 pounds this year.

"Ethan is looking better and better in the room every day. He's looking to improve on his fourth-place finish at Sectionals," said Witman. He looks strong and has put in a lot of work in the offseason; that's going to pay off.

"He's in the weight room every morning, and he's been doing the right things," added Stotler.

Freshman Austin Kimble is expected to get the majority of action at 145 pounds. Freshman Adam Richart will also vie for time at 145.

"Kimble is a very athletic kid, who wrestled junior high at Sayre last year," said Witman. "He works really hard, and is making improvements in the room every single day."

"Richart wrestled modified last year," noted Witman. "He's young, but looking to make an impact."

Junior Cody Chandler will wrestle at 152 pounds, and sophomore newcomer Austin Snyder will man the 160-pound slot.

"Cody was another first-year wrestler last year," said Witman. "He's working hard, and has shown tremendous improvement in the room."

Freshman Trevor Meyers is up from the modified team and will wrestle at 170, while senior Matt Nichols, who posted a 2-2 record at sectionals last year, will start at 195.

"Matt was two rounds away from placing at Sectionals," said Witman. "He definitely has his goals set much higher this year."

First-year senior Dakota Green will wrestle at 220 this year.

"Dakota is super athletic and very quick for a 220-pounder," said Witman. "He's looking to make an impact."

Witman says Ethan Stotler is not the only Wolverine worthy of keeping an eye on.

"The 99-pound weight class is definitely up for grabs this year," said Witman. "There are a few 99-pounders returning from last year, but it's a young weight class, and anything could happen.

"Garrett (Skeens) is so experienced," he noted. "He's wrestled all over New York State, and even on the national stage. I think he's one to look out for.

"Matt Nichols has been working extremely hard," said Witman. "He's a strong 195-pounder. I'm not sure where he'll end up. We'll have to figure out where we think he'll be most successful — 195 or 220. He's definitely one to look out for.

"Rylan LaForest is at 120 now, but he's looking to drop to 115 after Christmas," added Witman. "He's a very strong and physical 115-pounder, and his technique is coming around. He could be a dark horse when he drops to 113 and feels out the weight."

Waverly opens the 2017-18 season this weekend at the Mark Stephens Classic at Hogsheads.

"The Stephens Tournament definitely has a solid field," said Witman. "We will be tested, but I think we could come away with a couple of wins.

After the Stephens, we wrestle SVEC, then go to Wyalusing for another tough tournament," noted Witman. "It's going to be a tough nine or 10 days for our guys, but that's by design. We're trying to hammer the kids early, and get the worst out of the way. It's all preparing them for the postseason.

"Starting with the Windsor Christmas Tournament, it's individual tournaments the rest of the way," added Witman. "The kids will have the opportunity to see what they can do on their own."

——————

IN PHOTO: Waverly's Ethan Stotler.





Print Friendly Version
You've asked about helping ...
here's your chance. Click HERE