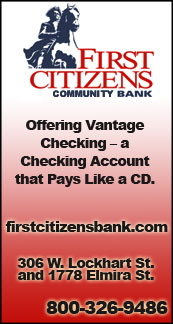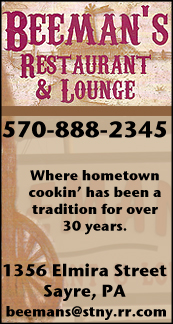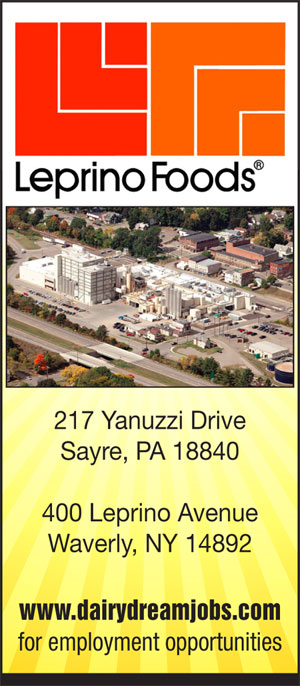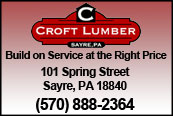 IAC GIRLS BASKETBALL: EXPECTATIONS REMAIN SAME FOR LADY WOLVERINES IN 2017-18 (2017-12-01)


By TIM BIRNEY
Valley Sports Report
WAVERLY — Expectations surrounding a Waverly team that returns nearly en tact from its fourth consecutive trip to the Section IV, Class B semifinals are sky high, but Lady Wolverine coach Bob Kelly says his expectations remain the same.

"As far as expectations, they're the same year-in and year-out. We try to achieve the same goals, regardless of who we have on the team," said Kelly. "I think we can compete for a Section IV title, which is our goal is every year."

(Waverly opens the 2017-18 campaign tonight at Whitney Point.)

The Lady Wolverines return their starting line-up — seniors Elle Nittinger, Marissa Trudeau and Zoe Mennig, and juniors Wendi Hammond and Alex Tomasso — and their top player off the bench in freshman Sidney Tomasso.

"We have a lot of experience coming back, which is a good thing.

"We are sneaky long," said Kelly. "You add that to our quickness, and the way we get after it defensively, and we're going to give teams problems.

"I think our biggest strength is our athleticism and quickness, being able to play on both ends of the floor, and the ability to play fast," Kelly added.

Kelly believes Sidney Tomasso and senior Paige Miller will play big roles off the bench.

"Sidney Tomasso is a big part of what we want to do, so she'll get a lot of minutes off the bench.

"Paige Miller has had a real nice preseason for us," said Kelly. "She can play a couple of positions — on the wing and down low. I think her minutes are going to be very important to us."

Kelly said the rest of the bench, which includes junior Lauren Newman, who is coming back from an ACL injury, junior Sabrina Pierce, and sophomores Paige Lewis and Gretchen Sowle will develop in time.

"The others kids have to step up their game, and adapt to the varsity style of play," said Kelly. "Their mentality hasn't quite reached the varsity level. The pace of play isn't quite what they're use to. I think when it finally hits them, I think they'll be able to help us out.

"Once (Lauren Newman) works her way back into form, I think she'll help us out," added Kelly.

Depth, however, could prove a concern for the Lady Wolverines.

"We are a solid seven deep," said Kelly.

"One concern is foul trouble, and we do tend to commit fouls with our style of play. We just have to be smart," noted Kelly. "Obviously injuries are always a concern, especially when your bench is a little thin."

Despite a lack of depth, Kelly said the Lady Wolverines will continue their defensive pressure and fast-break offense.

"I don't plan on doing anything different" he said. "It's the stye of play I like, and while I will adapt to our personnel, our current personnel definitely fits our style.

"We want to continue to play pressure defense and play fast," noted Kelly. "If I was a player, I would enjoy playing this type of the game, and I think, while it may be a little helter-skelter at times, people enjoy watching it."

ON THE IAC SOUTH LARGE SCHOOL DIVISION: "I think we have to be the favorite in the division heading into the season with all the experience we have coming back," said Kelly.

"I think Newark Valley is going to be much improved this season," noted Kelly. "I know Notre Dame is suffering with low numbers and inexperience, but they still have the height (6-3 Mary Foster).

"Watkins Glen had a big transfer (Mariah Gonzalez to Elmira) this year and that's going to hurt them.

"I think Whitney Point is going to be the team to beat in the North," added Kelly.

ON SECTION IV, CLASS B: "Susquehanna Valley is going to be tough. Norwich is going to be there, and Owego has dropped to Class B," said Kelly.

"I think we have to be mentioned with the top teams," he noted. "If we can maintain throughout the season, I think we can compete for a Section IV title, which is what our goal is every year.

"We're just going to try to get past that (semi-final) hurdle and experience that game in the Arena."

"I think this group has to maintain their cohesiveness, stay together and keep working hard," added Kelly. "We need to be unselfish, and I think we can be successful."

——————

IN PHOTO: Waverly's Elle Nittinger.




Print Friendly Version
You've asked about helping ...
here's your chance. Click HERE