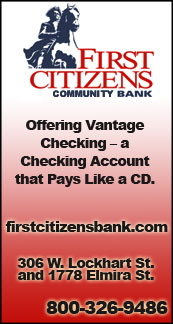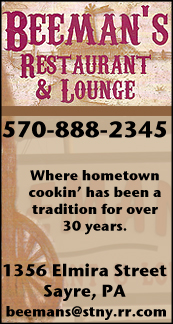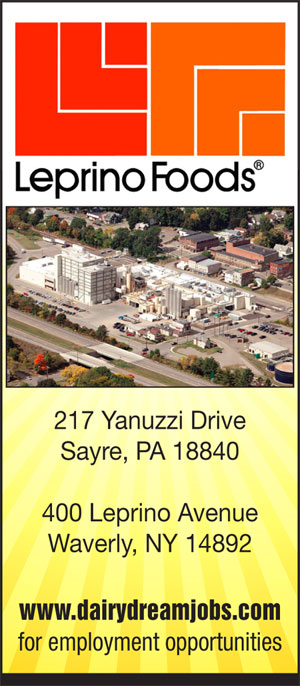 THE FINAL WORD: TALKING HOOPS, WRESTLING, AND MORE ... (2017-12-22)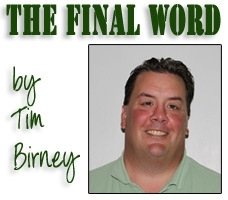 Last week I talked a little about the 'senior thing,' which I believe is the natural progression of a player simply because it's his or her senior year. The improvement that comes about through confidence because it's his / her time.

I cited Tioga's Connor Hutchinson, who has turned into a double-double machine this year, as a prime example, but he's not the only one.

Waverly's Jason Jequinto has stepped into the starting line-up this season, and has been up to the task. He's been under control at point guard, and has kept opposing defenses honest by knocking down occasional perimeter jumpers.

Jequinto has also been a force on defense, and a surprisingly good rebounder.

Waverly's Matt VanHouten is another senior poised for a big season. Athletic and dangerous in transition, VanHouten can knock down the 3, or take the ball to the bucket. He's also a top-notch on-ball defender, and will create easy points for the Wolverines with his defense.

Sayre's Nate Sweet is another senior to keep an eye on. He's shown flashes of being a scorer over the last few years, but appears ready to become a consistent double-digit scorer. He has nice touch on his mid-range jumper, and can create his own shot.

Athens' Kara Chapman is another senior who has embraced the opportunity to play. She has been a force on the boards, and is averaging a double-double. She works hard on the boards, and is not afraid to get physical.

——————

It may not have been the best game of the season, but Tuesday's Waverly-Tioga boys basketball game sure was a lot of fun to watch.

The Wolverines have bounced back nicely from an 0-2 start, and are once again the team to beat in the IAC South Large School, while the Tigers' only other loss was a 4-point decision against state-ranked Newfield.

Both teams are chock full of athletes, and present match-up problems for opposing teams.

The Tigers offer a nice mix, with juniors Lucas Klossner and Pierce Hendershot, and sophomore Sam Taylor dangerous from 3-point range, and seniors Hutchinson, DeMario Chambers, and Scott Siberski capable of scoring in the paint.

Senior Nick Klossner has yet to get untracked this season, but he can take the ball to the bucket, and knock down the mid-range jumper.

Waverly has dynamic players in junior Gavin Judson, 6-6 sophomore Scotty Woodring, and VanHouten. Jequinto is emerging as a consistent contributor, and junior Dylan Ward has added energy and a scoring punch off the bench.

Seniors Chandler Whitmarsh and Eithan McEnulty have also contributed on the defensive end.

I'm hoping the Wolverines get another crack at Whitney Point in the IAC Large School championship game.

——————

In the IAC wrestling circles, Newark Valley is still Newark Valley — "to be the man, you have to beat the man."

A banged-up SVEC squad dropped a 39-38 decision at Newark Valley Wednesday night. Without junior Kyle Jelliff in the line-up, the Eagles were forced to juggle their line-up, and a couple of their calculated moves didn't work out.

One that did work out was senior Bryant Sexton's pin. Sexton, wrestling up two weight classes, was dominant from the opening whistle.

His little brother, Parker, also posted an impressive win, edging sophomore Josh Post, 5-4. Post finished third last year at the Section IV, Division 1 championship.

SVEC coach Eric Knolles is among the coaches (and I wish there were more of them) that seeks out tough match-ups for his wrestlers — even during duals, instead of always maneuvering for easy points.

Knolles has also loaded up his schedule to get his grapplers more tough matches to prepare for the postseason.

The prime example of Knolles philosophy is junior Mark Mullen, who finished third at 170 pounds last year at the Section IV, Division II championships.

Mullen is 9-6 this season following his 4-2 loss to Newark Valley's Hunter Hoffmeir, who finished second in Division 1 last year. Mullen also has losses to Holland-Patent's Nick Herringshaw (third at Division 2 States last year), Lowville's Isaiah Roe (sixth at States, after defaulting his final two matches due to injury), and LaSalle's Caiden Mondore, Averill Park's Andrew Fountain, and Shenedehowa's Jake McGrail — all Section 2 Division 1 place-finishers.

If anything, Mullen and his teammates will be battle-tested once this postseason rolls around.

——————

In the pool, Waverly senior Jared Stewart notched his 100th win, and sophomore Mike Atanasoff is zeroing in on his 100th.

The duo has led Waverly to a 6-0 start, including wins over IAC rivals O-M and Lansing, as well as Valley rivals Athens and Sayre.

The Wolverines are deep and young. They are poised to win an IAC title this year, and could have a lengthy stay at the top.

Sayre junior Caleb McClelland is off to a quick start, and could make some serious noise in the postseason this year.

Freshman Amy Jarvis is make an immediate impact for the Lady Wildcats, and is a swimmer to keep an eye on.

——————

The Final Word returns next week.

Have a Merry Christmas!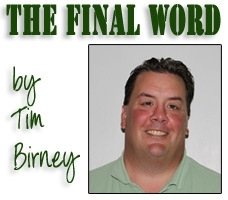 Print Friendly Version
You've asked about helping ...
here's your chance. Click HERE