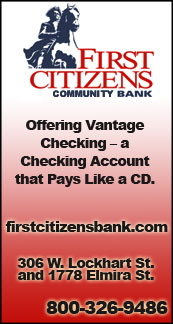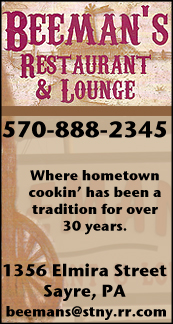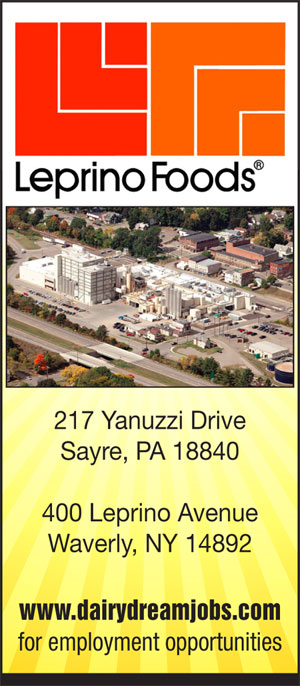 IAC BOYS BASKETBALL: TIOGA KNOCKS OFF S-VE, 61-46 (36 PHOTOS) (2018-02-02)


By TIM BIRNEY
Valley Sports Report
TIOGA CENTER — State-ranked Tioga used a 20-4 run in a 4 1/2-minute span that bridged the second and third quarters on its way to a 61-46 win over S-VE here Friday night in IAC South Small School boys basketball action.

"We can score in bunches, and put 10 points on the board in a minute or two," said Tioga coach Brian Card. "Luckily, it happened early in the second half, and it kind of took the wind out of their sails for a little bit; it was a difference-maker."

"They had those 3-pointers, and the transition bucket to start the third quarter that hurt us," said S-VE coach Jeremy Kastenhuber. "Those were the things we talked about at halftime.

"They had some guys who don't typically take threes, make threes tonight," he noted. "You combine that with the fact that they're good already, and it makes it tough to hold them down.

"They're a good team," Kastenhuber added.

One of the big differences in the game was Tioga's advantage on the boards — 42-26.

"We did a god job on the boards tonight," said Card. "Scott Siberski keeping Nathan Mack off the boards was a huge help. (Mack) had 23 points against us the last time, most of them on rebounds. If he had done that again tonight, it would have been a much closer game."

Kastenhuber also took note of the disparity on the boards.

"We had one offensive rebound," he said. "(Tioga) took away our best offensive weapon, which is getting the ball, and going back up. They did a great job boxing out, and they went for everything hard."

Senior Scott Siberski scored four points, and senior DeMario Chambers added three points to help Tioga to an 11-2 lead late in the first quarter.

Sophomore Noah Mack, who single-handedly kept the Panthers in the game in the first half, drained a pair of 3-pointers in the final 67 seconds of the first quarter to trim the deficit to 11-8.

Card acknowledged the lead could have been much bigger.

"We missed about eight lay-ups in the first five minutes of the game," he said. "It showed we hadn't played a game in a week, and it's tough to simulate game situations in practice."

S-VE freshman James Sutherlin opened the second quarter with a steal and break-away lay-up to trim the Tioga lead to 11-10.

Tioga answered quickly, with a bucket by Siberski off a pick-and-roll with Chambers, and a driving lay-up by senior Nick Klossner to make it 15-10.

With the score 17-12, Nick Klossner and Noah Mack traded a pair of driving lay-ups apiece to make it 21-16.

Noah Mack then drained a 3-pointer to close the gap to 21-19 with 3:58 left in the first half.

Nearly 1 1/2-minute later, sophomore Sam Taylor scored in transition to trigger Tioga's decisive run.

Just 35 seconds later, Siberski hauled down an offensive rebound, and dished the ball outside to Hutchinson, who buried a 3-pointer to make it 26-19.

After a short jumper by Noah Mack, who had 15 first-half points, halted Tioga's run momentarily, Hutchinson scored off a pick-and-roll to give the Tigers a 28-21 lead.

With 1.2 seconds remaining in the half, Taylor buried a 3-pointer to give Tioga a 10-point cushion, at 31-21, heading into the halftime locker room.

Kastenhuber acknowledged his team was hurt by Tioga's ball movement, especially the pick-and-roll and give-and-go.

"We prepared that all week long," he said. "We did not execute our program the way we wanted to, especially on the back end of things, and they executed very well.

"And, they made a lot of shots over us when we were in position," noted Kastenhuber. "You just have to tip your cap to them."

Nick Klossner and Chambers canned 3-pointers in the first minute of the second half to extend the lead to 37-21.

S-VE junior Ben VanGalder stopped Tioga's run at 11-0 with a short jumper, but the Tigers answered with an up-and-under baseline drive by Hutchinson, and a steal and breakaway lay-up by Nick Klossner to push the lead to 41-23.

VanGalder scored again for the Panthers, but Tioga once again answered with two buckets — a lay-up in transition turned three-point play by Chambers, off a feed from Nick Klossner, and a short jumper by Siberski, off a feed from Hutchinson, to make it 46-25 with 4:40 remaining in the third quarter.

S-VE had one last gasp with a bucket by Sutherlin, and six straight points, including a 3-pointer, by Noah Mack to close the gap to 46-33 with 7 seconds left in the third quarter.

Once again, however, Tioga had an answer at the buzzer as junior Pierce Hendershot's long jump from the wing drew iron, bounced high in the air and softly pushed its way through the net to make it 49-33 entering the final eight minutes.

The Panthers twice trimmed the lead to 12 points in the fourth quarter, but would get no closer.

Hutchinson led Tioga with 15 points, 11 rebounds, and five assists, while Nick Klossner had 13 points and six assists, Siberski had 12 points, seven rebounds, and four assists, Chambers had nine points, seven boards, and four assists, Hendershot added seven points, and Taylor chipped in with five points.

Noah Mack led all scorers with 23 points, and had six rebounds and three assists, while Sutherlin had six points, six assists, six steals, and three rebounds, Nathan Mack had four points, seven rebounds, three assists, and three steals, VanGalder added four points and five rebounds, and junior Christian Kunzman chipped in with four points.

Tioga, now 14-3 and ranked 20th in Class C, returns to action Tuesday at Newark Valley, while S-VE, now 5-11, hosts Notre Dame Tuesday.

——————

(CLICK HERE FOR 12 MORE PHOTOS.)

IN PHOTO 1: Tioga's Scott Siberski and S-VE's Ben VanGalder (11). … PHOTOS BY TIM BIRNEY.




Print Friendly Version
You've asked about helping ...
here's your chance. Click HERE