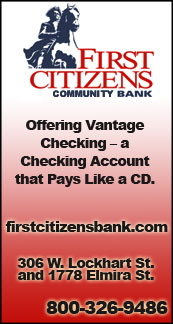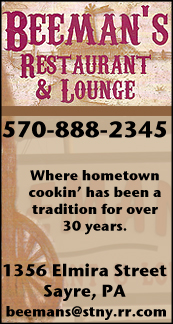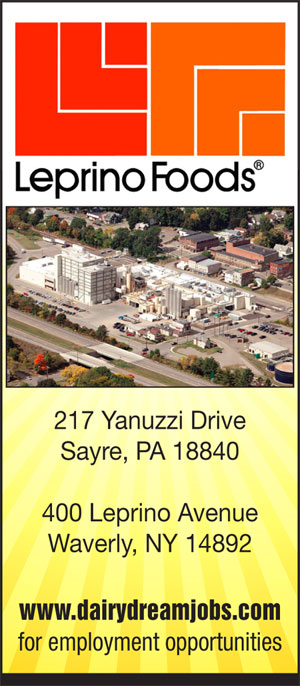 IAC GIRLS BOWLING: WAVERLY WINS THIRD STRAIGHT LEAGUE TITLE BY NARROWEST OF MARGIN; TIOGA FINISHES FIFTH (4 PHOTOS) (2018-02-03)



WAVERLY'S BOWMAN PLACES THIRD; TIOGA'S ROBERTSON, BIRNEY FINISH 8TH AND 9TH

Valley Sports Report
WAVERLY — Senior Cassy Bowman led Waverly to its third straight league title, but it was by the narrowest of margins here Saturday afternoon in the IAC girls bowling championships at the Valley Bowling Center.

The Lady Wolverines rolled a three-game set of 2,637 to edge runner-up Union Springs by six pins. Thomas A. Edison was third at 2,476 pins, while Watkins Glen was fourth at 2,358 pins, and Tioga was fifth with 2,330 pins.

Bowman, who was second at the league championships last year, was third in the individual standings with a 620 series, while senior Chenelle Huddleston was 11th with a 533, sophomore Mackenzie Plouse was 16th with a 509, and junior Sarah Uhl was 18th with a 500.

Seventh-grader Victoria Houseknecht finished 21st for the Lady Wolverines with a 475 series, and junior Kari VanAllen tacked on a 414.

Junior Taylor Robertson finished eighth with a 545 series to lead the Lady Tigers, while senior Emily Birney, who rolled the high game of the championship at 255, finished ninth with a 538. Last year, Birney and Robertson finished ninth and 10th, respectively.

Junior Mackenzie Robinson shot a 458 for Tioga, while SueAnn Grantham had a 396, sophomore Mackenzie Macumber added a 393, and sophomore Bailey Elston tacked on a 357.

Notre Dame's Rachelle Williams of Wellsburg finished sixth with a 533 series, while Kiran Sharma of Sayre had a 380 for the Lady Crusaders, who finished ninth in the team standings.

Union Springs' Makayla Smith won individual gold with a 640 series, while Edison's Mackenzie Bonyak was second with a 625.

Waverly and Tioga returns to action Friday at the Section IV Class Championships at Midway Lanes in Vestal.

———————

IN PHOTO 1: Waverly's Cassy Bowman. IN PHOTO 2: The 10 IAC girls top 10. IN PHOTO 3: The Small School regular-season champion Candor Lady Indians. IN PHOTO 4: The IAC Championship team champion, and regular-season Large School champion Waverly Lady Wolverines. … PHOTOS COURTESY OF RICH POTTER.






Print Friendly Version
You've asked about helping ...
here's your chance. Click HERE