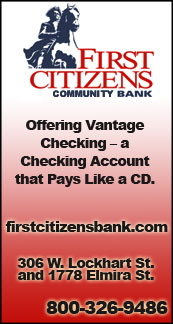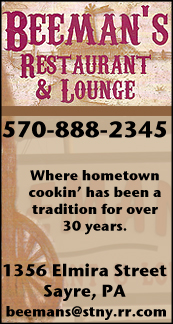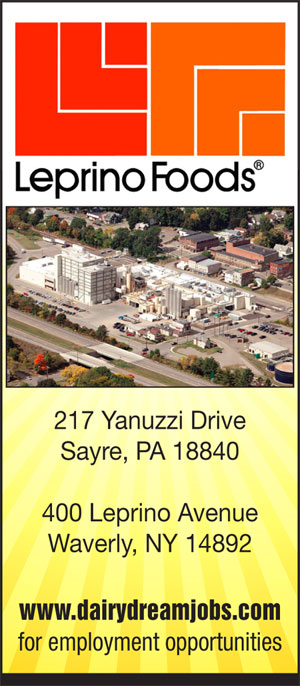 SECTION IV GIRLS BOWLING: WAVERLY WINS CLASS B TITLE; TIOGA 10TH IN CLASS C (2018-02-09)


Valley Sports Report
VESTAL — Senior Cassy Bowman led Waverly to a team title at the Section IV, Class B Championship in girls bowling action here Friday afternoon at Midway Lanes, while Tioga finished 10th in the Class C event.

The Lady Wolverines rolled a three-game set of 2,320, which was 168 pins better than runner-up Maine-Endwell, which shot a 2,152. Norwich was third at 2,092, and Vestal was fourth with 2,042.

Bowman shot a 549, which was the high series in Class B, and a high game of 197, while sophomore Mackenzie Plouse rolled a 478, including a 227 — the high game of the tournament.

Senior Chenelle Huddleston shot a 459 for the Lady Wolverines, while 7th-grader Victoria Houseknecht added a 493, and junior Sarah Uhl tacked on a 395.

TIOGA FINISHES 10TH IN CLASS C CHAMPIONSHIPS
Senior Emily Birney rolled a 402, and junior Taylor Robertson shot a 397 to lead Tioga in a 10th-place finish at the Class C Championships.

Susquehanna Valley won the Class C title with a three-game set of 2,305, while Windsor was second at 2,249, Chenango Valley was third at 2,214, and Watkins Glen was fourth at 2,096. Tioga rolled a 1,1819.

Sophomore Mackenzie Macumber shot a 364 for the Lady Tigers, while sophomore Bailey Elston rolled a 230 in two games, junior Mackenzie Robinson added 216 in two games, and junior Megan White tacked on 212 in two games.

Waverly and Tioga will both compete next Saturday in the Section IV, State Qualifier at the Valley Bowling Center.




Print Friendly Version
You've asked about helping ...
here's your chance. Click HERE