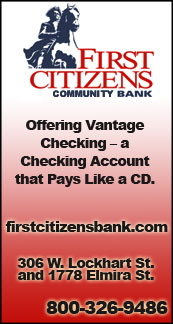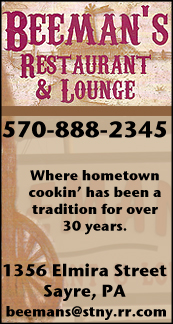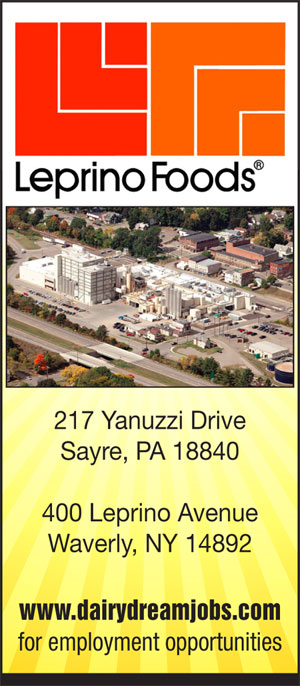 THE FINAL WORD: POSTSEASON WRESTLING, PLAYOFF BASKETBALL, AND MUCH MORE (2018-02-13)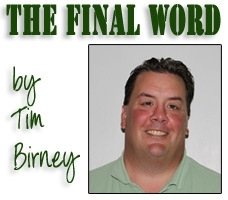 It was quite a weekend of wrestling in the Section IV, Division 2 championships at the Watkins Glen Field House.

I'll have at least three wrestlers to cover at States thanks to their Section IV gold-medal performances, and there's a good chance that two or three, possibly even four more could earn wild cards.

The wildest win of all came from SVEC senior Grady Alpert, who won by injury default over Norwich ace Ty Rifanburg, a two-time Section IV champ and former state place-winner.

Rifanburg forged an early 6-2 lead, but Alpert battled his way back. At one point late in the second period, the two crashed hard to the mat near the circle. Moments later, the wrestlers were whistled out-of-bounds, and Rifanburg immediately asker for injury time, and looked a bit disoriented.

At the end of the third period, with the score tied at 6-6, Alpert headlocked Rifanburg, and he hit the mat hard again, with much the same results. This time, the official stopped the match and awarded Alpert the win.

Take nothing away from Alpert, he is fierce, and relentless competitor.

And, give the official credit for making the right call. It was a good call, but it couldn't have been easy to make in a Section IV final.

Tioga will send senior Max Johnson, and junior John Worthing to States.

Johnson was nearly perfect Saturday, and he needed to be. In one of the best matches of the weekend, Johnson edged SVEC junior Mark Mullen, 5-4, in the semifinals.

In the finals, he dominated BGAH's Mike Wilmot early en route to a 7-3 win.

Johnson, who has battled injuries all season, is a smart wrestler with deceiving quickness, and strength.

John Worthing won his third straight Section IV title, but it wasn't easy. He topped Walton-Delhi's Chandler Merwin 2-0 in the finals, a week after dropping a 3-2 decision to Merwin in the Class B finals.

John Worthing was dominant until the finals, advancing with three first-period falls.

One thing has become obvious, if you try to wrestle with John Worthing, there's a good chance you'll end up on your back. Merwin employed the same tactic nearly every wrestler to beat Worthing has, wrestle defensively, and look for your opportunity to score.

Tioga sophomore Brady Worthing was wrestling as well as anyone until he got caught in the final minute of his 120-pound title match against Walton-Delhi's Logan Robinson.

Brady Worthing won his first two bouts via first-period fall, and won his semifinal bout in a major decision. He built a 10-0 lead again Robinson, and led 10-2 when Robinson caught him in a standing headlock for the pin.

Tioga junior Austin Lamb dropped a 1-0 decision to BGAH's Ben Bivar in the 138-pound final. Bivar scored a second-period escape, but Lamb chose neutral in the third period, instead of bottom, and was unable to score a takedown.

Tioga senior Trey Floyd had the unenviable task of taking on Susquehanna Valley's Richie Knapp, perhaps the best wrestler in Section iV, in the 195-pound finals.

After a scoreless first period, Floyd started the second period on bottom, and Knapp turned him for a fall at 2:23.

SVEC senior Bryant Sexton advanced to the finals with two pins, and a major decision, but he couldn't get off bottom in a 3-0 loss to Lansing's Daniel Koll in a battle of returning Section IV champs.

——————

There are four wild cards from around the State per weight class issued to fill out the 16-man bracket at the New York State Championships.

In my opinion, and it's far from an expert opinion, I think Lamb and Sexton are close to being locks for a wild card. I think Brady Worthing has a very good chance at one, and Floyd has an outside chance.

In year's past, a third-place finisher could earn a wild card only if the second-place wrestler in his weight class earned one, too. That's changed a bit this year as third-place wrestlers can earn a wild card if the second-place wrestler doesn't, but only if the two haven't wrestled each other.

That said, I don't think Tioga's David MacWhinnie or Stephen Taylor, or SVEC freshman Parker Sexton have enough quality points to earn a wildcard. If I had to choose one, I'd say Taylor has the best chance.

——————

If you look past the finals, you'll see a number of young wrestlers poised to take their place at the top of the podium very soon.

First and foremost among them are Tioga 8th-grader Emmett Wood, and SVEC freshman Parker Sexton.

Wood finished fourth at 145 pounds, and Parker Sexton was third at 120 pounds. Both lost in the quarterfinals, and took the long way back to earn a medal.

Both these guys have Section IV champ written all over them in the near future.

SVEC freshman Hunter Cleveland, who was fifth at 113 pounds, Tioga 8th-grader Mason Welch, who was fifth at 99 pounds, and Waverly 8th-grader Garrett Skeens are three more guys to keep an eye on. All three are potential Section IV champs.

Another is 7th-grader Emily Sindoni, a 99-pounder who made it to the "blood round" in the 106-pound weight class this year. She is strong technically, and if she continues to improve her physical strength, she'll be a force at 99 next year.

——————

The Tioga boys dropped a 53-47 decision to Newfield Monday night in a divisional playoff for the IAC South School crown.

The Trojans jumped out to a quick 12-point lead, and the Tigers spent the rest of the game trying to catch up. They eventually took a 1-point lead early in the fourth quarter, but were out of gas.

It was quite simply a match-up of a Newfield team accustom to playing in those types of games, against a Tioga team that hasn't played in a game like that.

Next up for Tioga is the Section IV, Class C playoffs, and they could make some waves.

Tioga should be seeded around fourth, which would give it a home playoff game or two, depending on how large the bracket is. The Tigers (15-4) will have to battle Walton (16-2), Union Springs (15-3), Moravia (13-4), and Notre Dame (14-5). If they play well, they could beat any of these teams.

——————

The Waverly girls and boys will play their Whitney Point counterparts Friday night at Tompkins-Cortland Community College.

The Lady Wolverines topped Whitney Point, 79-38, in this year's season-opener. Last year, Waverly won 62-19 in the season-opener, and 71-39 in the IAC Championship game.

The Waverly boys lost 52-45 at home to Whitney Point in the first week of the season, thanks in large part to a poor shooting night.

The Lady Wolverines are prohibitive favorites Friday night. If the Waverly boys shoot the ball well, they could avenge their early-season loss.

——————

On Thursday, the Sayre and Athens girls will square off for the third time this season in the opening game of the NTL Showdown.

They've split the first two contests, both close games. I don't expect anything different this time around from a pair of rivals who play nothing but close games.

———————

The Final Word returns later this week.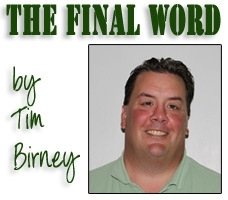 Print Friendly Version
You've asked about helping ...
here's your chance. Click HERE