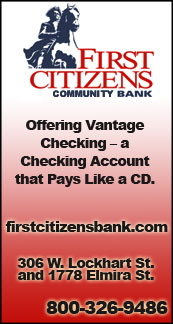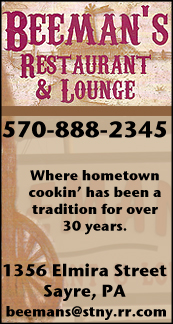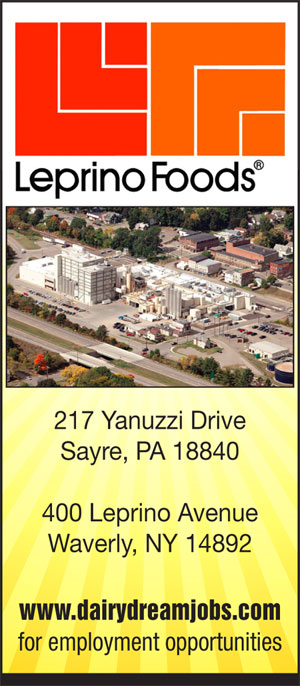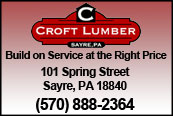 SECTION IV BOYS BOWLING: WAVERLY'S BRIGGS EDGES TEAMMATE CANFIELD BY 1 PIN FOR FINAL SPOT ON STATE TEAM (2018-02-16)


Valley Sports Report
WAVERLY — Waverly senior Nick Briggs claimed the final spot on the Section IV team headed to the New York State Championshps Friday at the State Qualifier here at the Valley Bowling Center.

Briggs finished eighth overall, and claimed the sixth spot for bowlers not on one of the Section IV team champs (Corning for Division 1, and Norwich for Division 2), edging his teammate sophomore Derrick Canfield, who will be an alternate for the Section IV team, by 1 pin.

Bainbridge-Guilford's Ed Fuller, who rolled a 300 as part of a 716 series, won Section IV gold with a nine-game (including three last week at Class Championships at Midway Lanes) set of 1,838.

Corning's Derek Lisi was second with an 1,826, and U-E's Zach Shara was third with an 1,808.

Rounding out the Section IV team is Greene's Brandyn Scott (1,776), Elmira's Zak Judson (1,746), Vestal's Nick Lapicola (1,746), and Briggs, who rolled a nine-game set of 1,732. Canfield rolled a 1,731.

Two-time state qualifier senior Jake Robertson of Tioga finished 21st with a nine-game set of 1,593, while Waverly 7th-grader Zach Vanderpool was 26th with a 1,542, and Tioga junior Jason Sherman was 28th with a 1,505.

Norwich won the Division 2 title with a nine-game set of 8,196, while Waverly was second with an 8.026, Susquehanna Valley was third at 7,849, and Tioga was fourth at 7,423.

On Friday, Canfield rolled a 600 series in the morning session on games of 215, 202, and 183, and a 633 in the afternoon session on games of 220, 241, and 172, while Briggs shot a 595 on games of 182, 213, and 200 in the morning, and a 541 on games of 159, 157, and 225 in the afternoon.

Vanderpool shot a 433 in the morning and a 577 in the afternoon for the Wolverines, while senior Chris Johnson shot a 487 and a 500, and senior Logan Bowman rolled a 525, and a 454.

Robertson shot a 614 in the morning on games of 215, 212, and 187, but followed it up with a 457 in the afternoon, while Sherman shot a 585, including a 242, and a 503, and senior Nate Merrill shot a 495, and a 577.

Freshman Kolton Pond shot a 445, and a 481 for the Tigers, and senior Trenton Perrotta added a 441, and a 419.

The New York State Championships will be held March 10-11 at OnCenter in Syracuse.

——————

IN PHOTO: Waverly's Nick Briggs.




Print Friendly Version
You've asked about helping ...
here's your chance. Click HERE