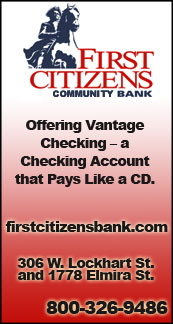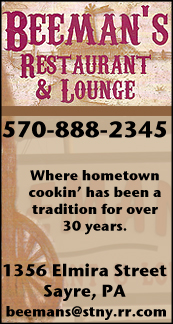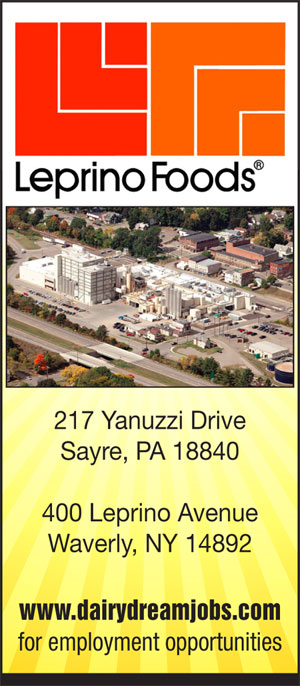 ON TAP TODAY: FOUR ATHENS WRESTLERS ONE WIN AWAY FROM STATES — WAVERLY TRIO AT NEW YORK STATE INDOOR TRACK MEET (2018-03-03)


Valley Sports Report
THE VALLEY — A quartet of Athens wrestlers are just one win away from advancing to the PIAA Class AA Championships, while a Waverly trio will vie for state hardware this afternoon at the New York State Indoor Track & Field Championships.

WRESTLING
PIAA Northeast Regional Championships, 9:30 a.m. @ Williamsport H.S.: Seniors A.J. Burkhart, Nate Bradley, and Chris Horton, as well as junior David Galasso all won their quarter-final matches Friday night to move into this morning semifinals, and are just one win away from a trip to Hershey.

Burkhart , the top seed at 126 pounds, will face fifth-seeded Avery Bassett of Midd-West in the semifinals. Burkhart edged Bassett 3-1 in the District 4 semifinals last weekend.

Bradley, the fourth seed at 160 pounds, will face unbeaten defending state champion Creighton Edsell of Wyalusing in the semifinals. Edsell edged Bradley, 3-0, in the North Section finals two weeks ago.

Horton, the fourth seed at 132 pounds, will face top-seeded Cole Rhone of Benton in the semifinals. Rhone topped Horton 11-3 in the District 4 semifinals last weekend.

Galasso, the sixth seed, will face seventh-seeded Anthony Scicchitano of Southern Columbia, who pinned second-seed Ed Mapes of Wyalusing in 4:24 in the quarterfinals. Galasso pinned Scicchitano in 4:17 in the District 4 quarterfinals last weekend, then beat him 3-1 in the third-place match.

INDOOR TRACK & FIELD
New York State Championships, 12:30 p.m. @ Ocean Breeze Track and Field Facility, Staten Island: Sophomores Isaac Chandler, Melina Ortiz, and Paige Ackley will compete this afternoon at the New York State meet that was originally slated to begin at 9 a.m., but was moved back due to the storm.

Chandler, the first Waverly boy to qualify for States since 2011, will compete int he 55-meter hurdles, while Ortiz will run in the 300-meter dash. Chandler and Ortiz each finished second in their respective events last weekend at the Section IV State Qualifier.

Paige Ackley earned a spot on the inter-sectional relay with her third-place finish in the 1,000-meter run at the State Qualifier.

This marks the 20th consecutive season Waverly has advanced at least one athlete to States, and the first time since 2013, the Wolverines have advanced more than one.




Print Friendly Version
You've asked about helping ...
here's your chance. Click HERE