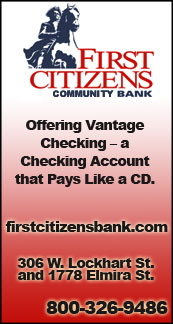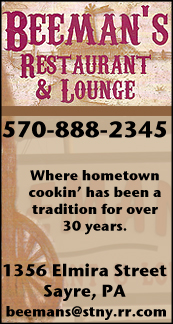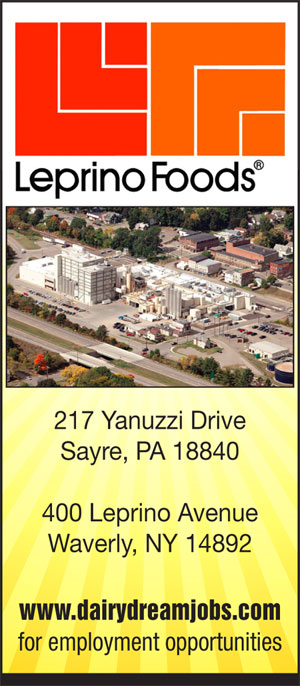 PIAA NORTHEAST REGIONAL WRESTLING: ATHENS' BURKHART, HORTON, BRADLEY, GALASSO HEADED TO STATES (24 PHOTOS) (2018-03-03)



BURKHART TO WRESTLE FOR TITLE; TEAMMATES VIE FOR THIRD

By TIM BIRNEY
Valley Sports Report
W'PORT — There were a few bumps in the road, but all four of Athens' wrestlers earned a second win at the Northeast Regional here Saturday morning to qualify for next week's PIAA Class AA wrestling championships in Hershey.

Senior A.J. Burkhart won his semi-final match-up to punch his ticket to States, but all three of his teammates lost in the semis.

Seniors Chris Horton and Nate Bradley bounced back with quick pins in the consolation semifinals to guarantee a top-four finish, and a trip to Hershey, and junior David Galasso pounded out a decision to earn his berth at States.

"These kids deserve it," said Athens coach Shawn Bradley. "They work hard every day.

"Partners build champions, and those four kids beat the crap out of each other every day; that's what makes them great.

"It's awesome, it's a great accomplishment for these kids," added an emotional Bradley.

The wins were especially gratifying for Nate Bradley and Horton, who were both in "meat grinder" weight classes, and ran into a returning state champ, and a returning state runner-up, respectively, in the semifinals.

"(Chris Horton and Nate Bradley) knew coming into Districts, when we did the weight-switching, that they had the toughest weight classes in this Region," said Shawn Bradley.

"They knew they were going to have to beat some good kids, and they did, and they qualified," he added. "Now, we have to get the next one to put us in good position for next week."

Bradley notes winning the third-place match is a "big plus" when it comes to winning a medal at States.

"It's pretty important. If you're a fourth seed coming out of (Northeast Region), and you win your first match at States, you're going to see a first seed in the second round," he said.

"The big thing is getting there, which they've done, now it's about putting yourself in a better position," added Bradley.

At 126 pounds, Burkhart forged a hard-fought, 3-2, win over fifth-seeded Avery Bassett of Midd-West in the semifinals.

"A.J. (Burkhart) wrestled well this morning," said Bradley. "He is focused on what he needs to do."

After a scoreless first period, Burkhart scored an escape early in the second period, then got in on a single-leg for a takedown with 42 seconds remaining to extend his lead to 3-0.

Bassett scored an escape early in the third period to trim the gap to 3-1, but could not penetrate Burkhart's defenses for the final 1:50. Burkhart was warned for stalling with 16 seconds remaining, then penalized a point in the closing seconds to provide the final margin.

Burkhart, who lost a round shy of the medal podium at States last year, has unfinished business in Hershey.

"It feels good to be going back, but it's just part of what I want to accomplish," he said.

"After being disappointed last year, I want to go to States and prove what I should have done last year," added Burkhart.

Burkhart will face second seed Brandon Judge of Valley View, who topped Warrior Run's Jeremy Hanford 7-2 in the semis, in the finals later this afternoon.

Burkhart is more concerned about what winning a Regional title will mean to his position in the bracket at States.

"It's just another match, it will set me up better for States," he said. "I'm just going to go out there and wrestle how I've been wrestling, and do what I have to do."

At 132 pounds, Horton, who came up just shy of advancing to States here in each of the last two years, dropped a 9-3 decision to top seed and returning state runner-up Cole Rhone of Benton in the semifinals, but bounced back by turning an arm bar in a 24-second pin of Honsdale's Matt Davis in the consolation semifinals.

"Chris (Horton) should have gone (to States) two years ago, he should have gone last year, but he didn't," said Bradley. "This is huge for him."

Horton was relieved to have the "monkey off his back," but says there is a lot more work to be done.

"It feels amazing to be going," said Horton. "The last two years I was so disappointed, but now that I've made it … words can't describe it.

"It's not over yet, I want a state medal around my neck," he added.

Earlier this season, Horton became the third Horton brother to log 100 career wins at Athens, joining older brothers Roger and Brock.

With his win in the semifinals, he becomes the first of the three brothers to advance to Hershey.

"It's an honor to be able to represent my family," said Horton. "My brothers, and my family have supported me … hopefully, I go can to Hershey, and win a medal."

Horton will face Sullivan County Nate Higley in the third-place match. Horton topped Higley 9-5 in the North Section finals two weeks ago, and edged him 10-9 in third-place match at Districts last Saturday.

At 160 pounds, Nate Bradley, the fifth seed, ran into unbeaten returning state champion Creighton Edsell of Wyalusing in the semifinals, and came out on the short end of a 7-2 decision.

Bradley bounced back with a 31-second pin of sixth-seed Kasen Taylor of Western Wayne in the consolation semifinals.

"Nate was disappointed with this morning, then went out and pinned (Taylor) in 30 seconds," said Shawn Bradley. "He has other goals in mind."

Nate Bradley realizes the significance of a second trip to Hershey.

"I expected to make it (to Hershey), but I'm not going to take it lightly," he said. "I know a lot of great wrestlers who never had the opportunity to wrestle there, so to wrestle there twice is an honor."

Bradley will face Shamokin's Jake Carpenter in the third-place match. Carpenter finished seventh at 160 last year at States.

"I knew when I dropped (from 170), it was going to be a real tough weight class, but I like that," said Nate Bradley. "It gets me prepared to wrestle in those big matches once I get to Hershey.

"(The third-place match) is a big deal," he added. "If I finish fourth, I'll have a real tough road with what I want to do next week."

At 170 pounds, Galasso, the sixth seed, squared off with seventh-seeded Anthony Scicchitano of Southern Columbia in the semifinals.

Galasso beat Scicchitano twice at the District 4 Championships, but the Southern Columbia grappler turned the tables Saturday morning and pounded out a 10-6 decision.

Galasso bounced back in the consolation semifinals, and dominated Jersey Shore's Keith Tomb in an 8-2 decision.

"David (Galasso) wasn't suppose to go to States," said Bradley, referring to the postseason seeding. "As a junior, it's an awesome accomplishment."

Galasso didn't think twice about the postseason seedings.

"I knew I was going to make it to States," he said. "I wrestle (Nate Bradley) every day. He's one of the best 170-pounder in the state, wrestling at 160 … he might beat me up at practice, but I know I can wrestle with anyone here.

Galasso is not content with just making a trip to States.

"This will give me good experience for next year, but I want to get on the podium this year," he said.

Galasso will square off with second-seed Ed Mapes of Wyalusing in the third-place match.

The championship, and third-place matches are slated to begin at 4 p.m.

——————

IN PHOTO 1: Athens' A.J. Burkhart. PHOTOS 1-14: Semi-final action. PHOTOS 15-24: Consolation semi-final action. … PHOTOS BY TIM BIRNEY.




Print Friendly Version
You've asked about helping ...
here's your chance. Click HERE