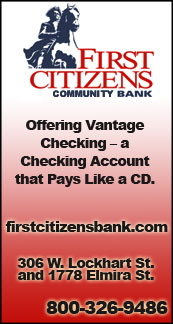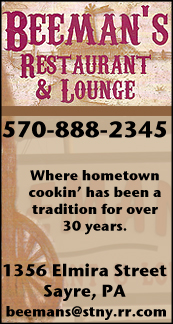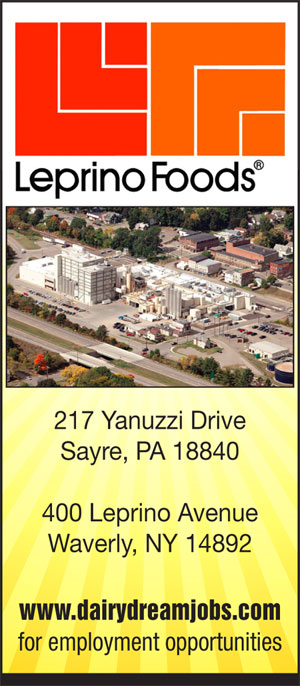 PIAA NORTHEAST REGIONAL WRESTLING: ATHENS' BURKHART WINS TITLE — WILDCATS FINISH FIFTH (24 PHOTOS) (2018-03-03)



BRADLEY FINISHES THIRD — HORTON, GALASSO PLACE FOURTH

By TIM BIRNEY
Valley Sports Report
WILLIAMSPORT — Athens senior A.J. Burkhart won his first Northeast Regional title here Saturday afternoon, and three of his teammates placed in the top four to advance the PIAA Class AA Championships in Hershey next week.

(For a full story on the semifinals, and consolation semifinals, click here.)

Also headed to States are senior Nate Bradley, who finished third, and senior Chris Horton, and junior David Galasso, who both finished fourth.

The Wildcats, with just four wrestlers in action, finished fifth in the team standings. Southern Columbia won the team title with 150 points, well ahead of runner-up Muncy, which tallied 107 points, and third-place Montoursville, which had 96 points. Wyalusing was fourth with 62 points.

"A fifth-place finish probably wasn't expected this year," said Athens coach Shawn Bradley. "Last year, we had all those hammers, and we were expected to do well.

"This year, these kids are just wrestling," added Bradley. "They're reaching their goals, and trying to do better each week."

Burkhart's 126-pound title match against second-seed Brandon Judge started off with a flurry of action.

Judge moved for a quick takedown off the opening whistle, but Burkhart countered with a headlock, tossing Judge to the mat. Judge's momentum nearly flipped Burkhart over the top and to his back, but the Athens senior was able to counter, gain control, and score the takedown.

After Judge scored a reversal to tie the bout, Burkhart scored a reversal of his own, and recorded three near-fall points for a 7-2 lead at the end of the first period.

Judge chose neutral to start the second period, and Burkhart quickly took advantage of the decision with a takedown to make it 9-2.

Moments later, Burkhart turned Judge to his back with an arm bar and finished off the fall at 2:52.

Bradley was impressed with Burkhart's aggressiveness in the win.

"When he's on, he's really, really good," said Bradley. "Hopefully, he keeps that going right into next week.

"He has some confidence and that's key this time of year," he added.

"It was the finals, and I was already going to States," said Burkhart. "I'd never wrestled (Judge), so I just kind of let loose."

Judge advanced to the finals with an 8-3 decision over Warrior Run's Jeremy Hanford, who Burkhart beat in a wild 11-10 decision in the District 4 finals last weekend.

"I saw him get (Hanford) in a cradle, but he gassed pretty hard in the second period, then hung out the rest of the match," said Burkhart. "I knew if I was gonna go the distance, I could break him, but I ended up getting the pin."

Burkhart, who is now a four-time state qualifier — two in New York, and two in Pa., said he learned a valuable lesson in his "blood round" loss at Hershey last year.

"Wrestling that match, I was wrestling not to lose, I wasn't wrestling to win," said Burkhart. "I've been working on that, trying to change my mentality.

"I'm trying to go out there and score points, and not just hang on for the win.

"Hopefully, I can prove myself, and get redemption for last year," added Burkhart.

At 160 pounds, Bradley forged a 5-2 win over Shamokin's Jacob Carpenter, who finished seventh at States last year, in the third-place match.

Bradley scored an escape and a takedown in the first 30 seconds of the second period for a 3-0 lead.

After Carpenter escaped, Bradley picked an ankle and scored another takedown for a 5-1 lead entering the third period.

"That was a tough weight class, (Nate) didn't get a match off," said Shawn Bradley.

"(Carpenter) placed at States last year," he noted. "It's a great match to win for Nate. It sets him up for next week. He's in a good spot going in (to States), he just has to wrestle."

At 132 pounds, Sullivan County freshman Nathan Higley, the seventh seed, pinned Horton in 3:28 in the third-place match. Horton had beaten Higley in each of the last two weeks.

Horton scored the first takedown of the bout, but Higley evened the match with a takedown at the second-period buzzer.

Early in the third period, Higley came out on top in a scramble, and finished off Horton for the fall.

"(Higley) has really good hips … Chris (Horton) just got his hips low, and (Higley) stepped over," said Bradley.

"Chris will just have to re-group next week, and come back and get on the medal stand," added Bradley.

At 170 pounds, Galasso dropped a 5-2 decision to second-seed Ed Mapes of Wyalusing in the third-place match.

Mapes scored a takedown, barely keeping his feet in the circle, late in the first period to take a 2-0 lead.

After escaping off the second-period whistle, Mapes scored a quick takedown for a 5-0 lead.

Galasso scored a third-period takedown to provide the final margin.

"David (Galasso) started slow, he's gotta start faster," said Bradley.

"Every match this weekend, he started slow, and gave up the first takedown," noted Bradley. "This time of year, you can't do that. He definitely can't do that next week."

Action at the PIAA Championships begins Thursday at 9 a.m.

——————

IN PHOTOS 1-8: Athens' A.J. Burkhart. IN PHOTOS 9-14: Athens' Chris Horton. IN PHOTOS 15-18: Athens' Nate Bradley. IN PHOTOS 19-23: Athens' David Galasso. … PHOTOS BY TIM BIRNEY.




Print Friendly Version
You've asked about helping ...
here's your chance. Click HERE