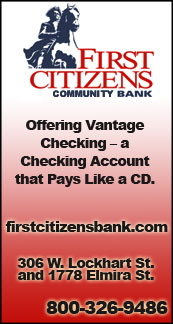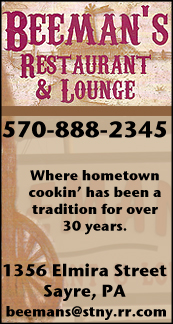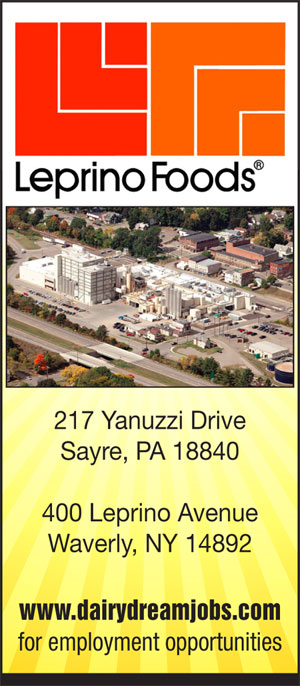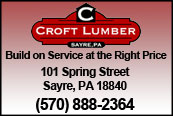 SECTION IV BOYS BASKETBALL: UNADILLA VALLEY WINS FIRST-EVER CLASS C TITLE; DENIES TIOGA FIRST IN 30 YEARS (15 PHOTOS) (2018-03-04)


By TIM BIRNEY
Valley Sports Report
CORTLAND — Unadilla Valley jumped out to a 12-point first-quarter lead, fended off a fourth-quarter rally, and denied Tioga its first Section IV, Class C Championship in 30 years with a 58-48 win here Sunday afternoon in boys basketball action at SUNY Cortland.

For the Storm, it was the first Section IV boys basketball title in school history.

The difference in the game was Unadilla Valley junior Andrew Jackson, who scored a game-high 25 points, and had nine assists, eight steals, and six rebounds.

"We knew before the game, he was going to be shooting left and right," said Tioga coach Brian Card. "He made a lot of tough shots.

"He's kind of a Gary Raupers type of player. Some of his shots went in, and a lot of them were well-contested shots," noted Card. "He's a very smart player, and he found the open guy throughout the game.

"He was attacking the basket, and finding the open guys for lay-ups," added Card. "We knew that coming in, and we just couldn't get enough stops."

To his credit, Card did not mention the absence of senior DeMario Chambers, who has not played this postseason, until asked.

"DeMario (Chambers) spraining his knee killed us," he said. "It hurt us against Walton, not having that size and strength, but he's also a lockdown defender. If we had him out there against (Jackson), it may have been a different ball game."

Unadilla Valley stormed out to a quick eight-point lead, and never trailed in the contest.

"The start of the game wasn't exactly as I was hoping it would be," said Card. "(Unadilla Valley) came out on fire, and didn't miss many shots (in the first quarter), and we missed a lot of gimmes.

"Every time we made a shot they had an answer for it," he added.

Senior Dante Dye opened the game with a 3-pointer on the Storm's first possession, and Jackson scored the next seven points, sandwiched around a driving lay-up by senior Nick Klossner, to make it 10-2.

Nick Klossner scored again on a driving lay-up to make it 10-4 with 4:45 remaining in the first quarter.

UV extended its lead to 17-5 with a 7-1 spurt, but senior Connor Hutchinson closed the first-quarter scoring with a driving lay-up.

Levi Rifanburg and Jackson opened the second quarter with buckets to give the Storm its biggest lead of the night, at 21-7, with 7:12 left in the first half.

The Tigers scored the next 10 points, including three driving lay-ups by Hutchinson, and one by Nick Klossner, to close the gap to 21-17 with 4:10 left in the half.

After a time out, Unadilla Valley switched from man-to-man to a 2-3 / 1-3-1 zone defense. The Tigers did not score again in the first half.

"We knew coming in, they were going to play zone," said Card. "I actually expected them to start off in a zone.

"We were prepared for it, but I think we used so much energy on the defensive side of the ball that we didn't really move the ball, and we didn't move off the ball and get to the open spots on the floor.

"We took our break on offense, and couldn't get the ball in the bucket," added Card.

The only bucket the remainder of the first half was a 3-pointer from the top-of-the-key by Jackson with 1:10 remaining to give Unadilla Valley a 24-17 lead at the half.

The Storm stretched its lead back to 13 points, at 37-24, with 2:22 remaining in the third quarter, but a 3-pointer by junior Lucas Klossner, and a steal by Nick Klossner, who was fouled and made both free throws, quickly trimmed the deficit to 37-29 in a 35-second span.

The Storm led 41-33 entering the final eight minutes, and a bucket by Jackson in the opening seconds of final stanza made it 43-33.

After a putback on the offensive glass by Hutchinson, Nick Klossner came up with another steal, but was intentionally fouled at half court. He drained both free throws, and junior Pierce Hendershot followed with a 3-pointer on the subsequent possession to close the gap to 43-40 with 5:43 left in the game.

A bucket by Rifanburg put the Storm up 45-40 with 4:55 left in the game, but two more 3-pointers from the corner by Hendershot, sandwiched around a free throw by Dye, to tie the game at 46-46 with 3:44 remaining.

The Tigers came up with a defensive stop, but on their ensuing possession Jackson came up with a steal that triggered a fast-break lay-up by Caleb Parker — his only points of the game — to give the Storm a 48-46 lead with 3:05 remaining.

Tioga missed shots on its next two possessions, and Rifanburg answered with buckets in the lane to make it 52-46 with 1:54 remaining.

Unadilla Valley's Wyatt Gray sealed the victory with a 3-pointer from the top-of-the-key with 1:10 remaining, and the Storm made 3 of 6 free throws in the final 53 seconds.

"We didn't really play our style of ball until the fourth quarter," said Card. "Even then, it was only for part of it.

"It seemed like they got every single loose ball," he noted. "When we were playing help defense, it seemed whoever went to help, their guy got the rebound.

"There were a lot of unlucky bounces for us, and they hit a lot of tough shots," added Card. "It was their night tonight."

Hutchinson led Tioga with 17 points, and 14 rebounds, while Hendershot had 12 points, including a trio of 3-pointers, three rebounds, and two steals, and Nick Klossner added 10 points, and two steals.

Lucas Klossner chipped in with five points for the Tigers, while senior Scott Siberski added four points, 14 rebounds, and one blocked shot.

The Tigers shot 35 percent from the field, including just 17 percent (4 of 23) from behind the 3-point arc, while the Storm shot 41 percent from the field, including a 42-percent clip (8 of 19) from 3-point range.

The Tigers wrap up the 2017-18 campaign with a 17-5 record.

"I told the kids after the game to hold their heads high," said Card. "We had 17 wins this year, and our five losses were all close — there were no blowouts, so we were competitive in every game.

"We beat a lot of teams Tioga hasn't beaten in a long time.

"We had a great season," added Card. "Hopefully, these guys will look back at that, instead of this one loss."

The Tigers also graduate four starters in Hutchinson, Nick Klossner, Siberski, and Chambers.

"We lose a lot of talent," said Card.

"We lose ball handling and we lose rebounding, but we have a lot of shooters coming back," he noted. "We also have a lot of under classmen I'm very excited about.

"If they put in the work in the offseason, I'm very excited to see what we can do next season," added Card.

——————

IN PHOTO 1: Tioga's Nick Klossner. … PHOTOS BY TIM BIRNEY.




Print Friendly Version
You've asked about helping ...
here's your chance. Click HERE