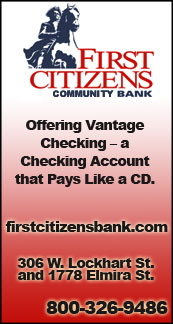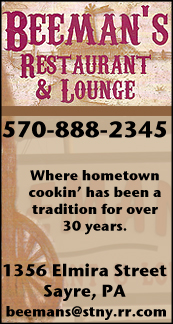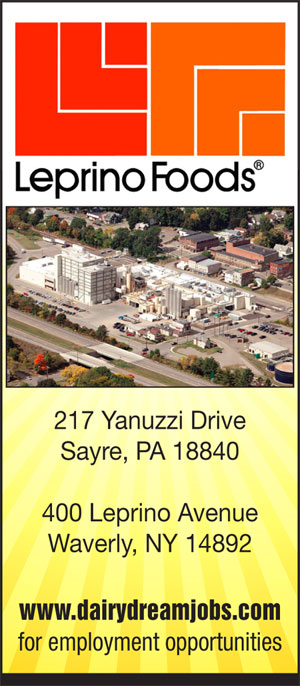 PIAA WRESTLING: ATHENS' BRADLEY FALLS INTO 'BLOOD ROUND' AGAIN WITH 'TOUGH LOSS' IN CLASS AA QUARTERFINALS (8 PHOTOS) (2018-03-09)


By TIM BIRNEY
Valley Sports Report
HERSHEY — Athens senior Nate Bradley finds himself in the 'blood round' again, needing one win to assure himself of a medal, here at the PIAA Class AA Championships after a 5-4 loss to Port Allegany's Jacob Kallenborn here Friday morning.

Bradley (33-8), a three-time state qualifier, will face Shamokin senior Jacob Carpenter (30-6) in the third round of wrestlebacks — the "blood round." The winner is guaranteed a top-eight finish and a state medal.

"It's a tough loss," said Athens assistant coach Jay White. "We wanted that one, I'm not gonna lie."

After a scoreless first period, Bradley scored a pair of second-period takedowns for a 4-1 lead, but Kallenborn escaped, then countered with a takedown with 18 seconds remaining to tie the bout entering the final two minutes.

"Once again, that takedown happened at the end of the period," said White. "You have to win the end of periods at this place."

In the closing seconds of the second period, Bradley got to his feet, but Kallenborn maintained control with a waist lock.

The Athens coaches protested that Kallenborn had "locked" his hands to stop Bradley's escape attempt.

"We were questioning one of the calls, we thought the kid locked his hands to keep us from getting an escape," said White. "We argued the point to no avail."

Kallenborn selected bottom to start the third, and Bradley chose to start neutral, giving Kallenborn a point and a 5-4 lead.

Bradley pursued Kallenborn throughout the third period, but was kept at arm's length. Kallenborn was warned for stalling with 11 seconds remaining, and was able to get in on Bradley's leg in the closing seconds to avoid a penalty.

"We were up 4-1 and thought we had that match," said White. "We kept preaching it's going to take two more takedowns, and (Nate) thought he only needed one more. It ended up he needed two.

"Nate outwrestled him, but once (Kallenborn) got the lead, he stalled," added White. "It's hard to go after a kid like that."

Bradley has beaten Carpenter in each of the last two weeks, topping him 6-4 in the consolation semifinals, and 5-2 in third-place match at Regionals.

"This is three years in a row for (Nate)," said Bradley. "Next round is the 'blood round,' and you have to win.

"I hope he can keep his head together, and wrestle his way back through (the consolation bracket). We just need to work with him mentally, make sure he's ready to come back.

"He's too good to end his career without a state medal," added White. "Nate just has to come back and get this next one."

——————

IN PHOTOS: Athens' Nate Bradley. … PHOTOS BY TIM BIRNEY.




Print Friendly Version
You've asked about helping ...
here's your chance. Click HERE