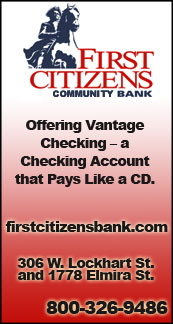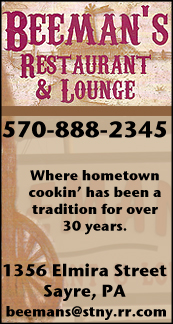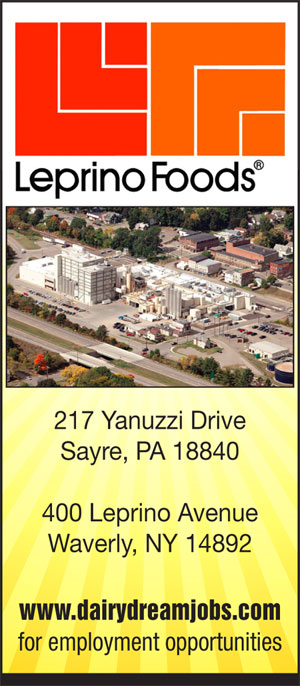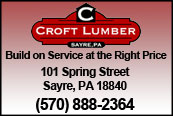 ON TAP TODAY: ATHENS WRESTLER COMPETE IN MEDAL ROUND AT STATES; WAVERLY BOWLERS VIE FOR STATE MEDALS (2018-03-10)


Valley Sports Report
THE VALLEY — A pair of Athens wrestlers compete in the medal round at the PIAA, Class AA this afternoon in Hershey, while a pair of Waverly bowlers are in Syracuse seeking state hardware.

WRESTLING
PIAA, Class AA Championships, 2 p.m., Giant Center, Hershey: Athens senior A.J. Burkhart will wrestle for a fifth-place medal, while his classmate Nate Bradley will vie for a seventh-place medal.

Burkhart, now 37-7, will wrestle junior Bronson Garber (46-5) of Upper Dauphin in the fifth-place match in the 126-pound bracket. Burkhart sports a career record of 185-28, including a 75-15 record at Athens.

Garber, a fourth-place finisher in the Southeast Region, finished fifth at States as a freshman, and fourth as a sophomore, and owns a 118-14 career record.

Bradley, now 34-9, will wrestle senior Shaun Gates (41-13) of Burrell in the seventh-place match. Bradley, a three-time state qualifier, owns a 115-44 career mark for the Wildcats.

Gates, the fourth-place finisher in the Southwest Region, is making his first appearance at States, and has a career record of 86-54.

Athens is tied for 38th (out of 100) in the team standings with 19 points. Reynolds leads the way with 104 points, and Southern Columbia is second with 80 points.

BOWLING
New York State Championships, Composite Team Division, 5 p.m. @ OnCenter Convention Center, Syracuse: Waverly seniors Nick Briggs and Cassy Bowman will represent Section IV this afternoon as they vie for state hardware — both team and individual.

Bowman, who led the IAC girls with a 198.4 average this season, finished fourth at the State Qualifier on Feb. 18 to punch her ticket to States.

Briggs, who was second in the IAC with a 213.9 average this season, claimed the final qualifying spot at the State Qualifier, edging teammate Derrick Canfield by one pin.




Print Friendly Version
You've asked about helping ...
here's your chance. Click HERE