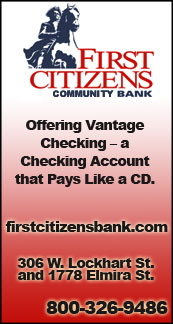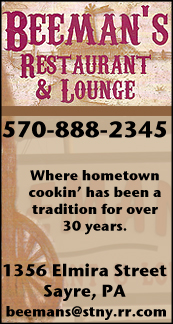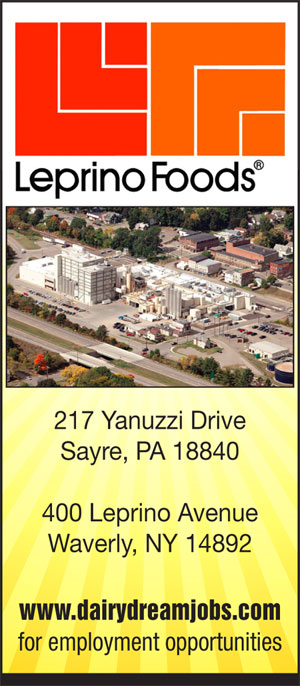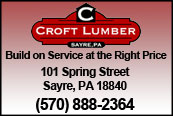 NTL BASEBALL: FIRST-YEAR SAYRE COACH HAS HIGH EXPECTATIONS FOR DEFENDING DISTRICT 4 CHAMPS (2018-03-28)


Valley Sports Report
SAYRE — Sayre is coming off a District 4, Class AA title, and first-year coach Jamie VanDuzer isn't shying away from expectations heaped upon a team that returns nearly everyone in 2018.

"I don't want anything less than a District title," said VanDuzer. "I expect a lot out of this team, and I hope they expect a lot out of themselves.

"As long as they come to work everyday, play hard, and pay attention to details … without the mental errors, I think there's no reason we shouldn't be back there playing for another (District title)," added VanDuzer, who has spent 16 years as an assistant coach — the last three at Sayre, and previous 13 at Waverly.

The Redskins return six starters, and their top two pitchers from a 17-6 team that won the program's first district title since 2010.

"It's exciting," said VanDuzer. "We have nearly all of our infield back, and we have the core of our pitching back with (Jordan) Rockwell and (Nate) Sweet, who have carried most of the innings the last several years.

"The fact that we have the core of our infield defense back is a plus," noted VanDuzer. "And our hitting is going to be a strength. Our top five should be very solid with the bat. Four of them hit over .400 last season, and the fifth hit .385.

"I would say those are our our biggest strengths," added VanDuzer.

There is one concern for the first-year head coach.

"My concern right now is depth," said VanDuzer. "We only have 17 kids for JV and varsity, and we only have two freshmen out for the team this year."

Senior Nate Sweet will start at catcher for the Redskins, while Jon Cron will man first base, senior Sam Wheeler will play second, sophomore Quinn Hanafin will start at shortstop, and senior Connor Hanafin will man the "hot corner" at third base.

Senior Jake Ressler could see time at first base, and freshman Jake Burgess is third on the depth chart at catcher.

Senior Jordan Rockwell will be Sayre's "super-utility" player.

"(Jordan) Rockwell will basically play the position of the person who is pitching that day, which means he will catch, play shortstop, third base, and the outfield," said VanDuzer. "It's nice having a guy like (Jordan) who can play anywhere and not hurt you a bit."

Junior James Esposito is Sayre's lone returner in the outfield.

"My plan is to rotate guys in the outfield because we lost everybody from last year, except for James Esposito," said VanDuzer. "We will build our outfield around him.

"(Junior) Luke Cowder ran track last year," he noted. "He played some as a freshman, and he'll be in the mix in the outfield this season, along with (sophomores) Camden Wheeler, and Isaiah Firestine.

"We have a lot of options in the outfield, it's just a matter of seeing what they can do with the bat," added VanDuzer.

Rockwell and Sweet are at the top of pitching pecking order for the Redskins, but VanDuzer believes he has other arms that will help the team.

"Connor Hanafin and Quinn Hanafin both took it upon themselves over the winter to work on their pitching," said VanDuzer. "They knew we were going to need some extra arms this year.

"James Esposito will be in the mix again this year," he noted. "And, Zach Moore is a freshman, but seems to throw a lot of strikes. He could be in the mix as well."

VanDuzer said both his freshman — Moore and Burgess — could contribute this season.

"Both of our freshmen could play varsity innings this year," said VanDuzer. "I foresee Zach Moore getting some time in the outfield, too."

Also vying for playing time this season will be senior Ryan Murrelle, and sophomores Corbin Brown, Nicholas Ficarro, and Ethan Miller.

Around the NTL: "We played Cowanesque Valley three times last year, and all three games were pretty competitive," said VanDuzer. "And, Canton is well coached, always seems to return a lot offense, and I know they have a few arms, too.

"In the Large School, Mansfield is always tough, and Wellsboro beat us last year, and should be good again this year," noted VanDuzer. "Athens lost a lot, but they're well-coached. I'm sure they'll be solid as well."

Sayre opens the 2018 campaign this afternoon at Towanda.

——————

IN PHOTO: Sayre's Jordan Rockwell.




Print Friendly Version
You've asked about helping ...
here's your chance. Click HERE