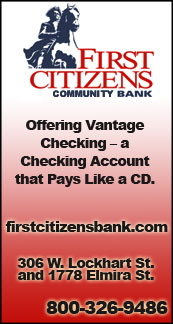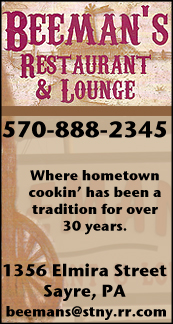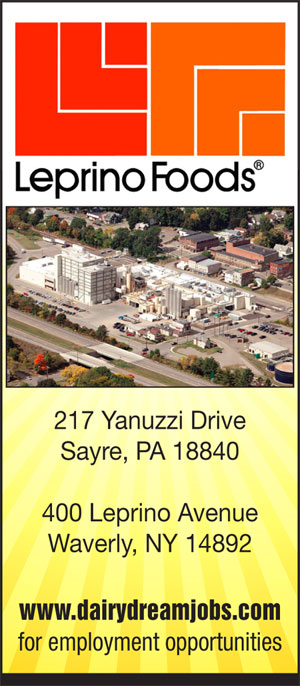 SAYRE LITTLE LEAGUE (JUNIORS): FIRST CITIZEN'S CRUISES TO 10-1 WIN OVER TIOGA-LAWRENCEVILLE (12 PHOTOS) (2018-05-15)


Valley Sports Report
SAYRE — First Citizen's Community Bank scored four runs in the bottom of the first inning, and cruised to a 10-1 win over Tioga-Lawrenceville here Monday evening in District 15 Little League Juniors Division baseball action.

Luke Horton doubled, and Caleb Nichols, and Jaydon Gardner each stroked singles in First CItizen's first-inning rally.

Brayden Horton blasted an RBI triple in the second inning, and scored later in the inning as First CItizen's stretches its lead to 6-0.

Nichols hit an RBI double in the third inning to push the lead to 7-0 in the third inning.

After Tioga-Lawrenceville got on the board in the fourth inning, First Citizen's scored two runs in the fifth inning on consecutive singles by Gardner, Jackson Hubbard, Nichols, Luke Horton, and Brayden Horton.

Nichols had three hits, including a double, and one run scored, and Gardner stroked three singles, and scored two runs to pace First Citizen's at the plate, while Brayden Horton tripled and singled, and scored two runs, and Lucas Horton doubled and singled, and scored two runs.

Josh Arnold singled twice and scored a run in the win, while Kannon VanDuzer doubled and scored a run, and Jackson Hubbard singled and scored a run.

Luke Horton started on the mound for First Citizen's, allowing one hit and striking out five in three scoreless innings.

VanDuzer earned the win in relief, allowing one run on two hits, while striking out six and walking two in three innings.

Brayden Horton closed out the game with one strikeout in a perfect inning of relief.

——————

PHOTOS COURTESY OF CHRISTINA KREYKENBOHM.




Print Friendly Version
You've asked about helping ...
here's your chance. Click HERE