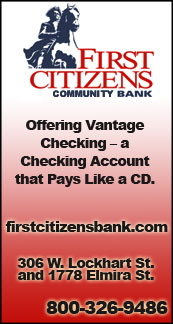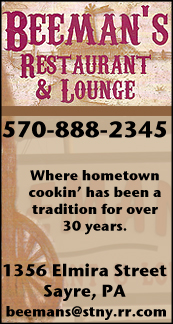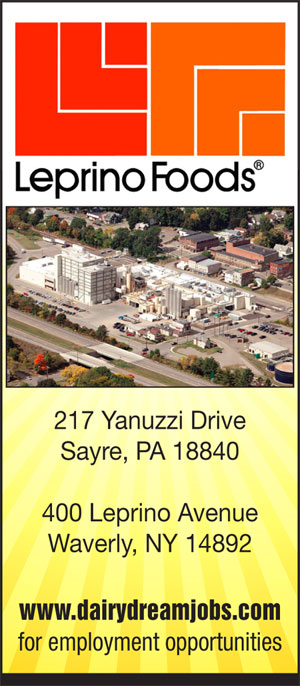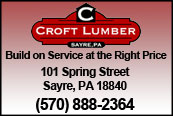 IAC BASEBALL: TIOGA RALLIES FOR 4-3 'WALK-OFF' WIN OVER TRUMANSBURG IN SMALL SCHOOL TITLE GAME (24 PHOTOS) (2018-05-16)


By TIM BIRNEY
Valley Sports Report
ITHACA — Moments after driving in the tying run, sophomore Thomas Cook scooted home with the winning run on a sacrifice fly off the bat of senior Mitch Taylor to cap Tioga's three-run rally in the bottom of the seventh for a 4-3 walk-off win over Trumansburg in the IAC Small School championship game here Wednesday afternoon at Tompkins-Cortland Community College.

Junior Derrick Barto led off the bottom of the seventh with a single up the middle, and advanced to third base on a wild pitch the T-Burg catcher could not locate. After senior Justin Rockwell walked, another wild pitch plated Barto, and sent a hustling Rockwell to third base.

Cook then stroked a 3-2 pitch into center field for an RBI single to make it 3-3. Two pitches later, sophomore Brady Worthing drove a double into the left-center field gap to move Cook to third base. After an intentional walk to junior Pierce Hendershot loaded he base, Taylor launched a fly ball to right field to score Cook with the game-winner.

Cook was well aware of the situation when he got to the plate.

"I was a little nervous," he said. (Trumansburg pitcher Jake Shelley) gave me a ball down the middle, and I hit it. I knew there were runners on base, I was just trying to put it in play."

And when Taylor hit his fly ball to right field?

"I knew I needed to get home any way possible," said Cook. "I could see (the catcher) coming up the line a little bit. I knew I was gonna get there."

Taylor was also well aware of what he needed to do.

"I was just looking to drive the ball to the outfield, so (Cook) could tag up and score," he said. "I wasn't worried about getting a hit, I was just trying to drive something."

While Cook is not the fastest player on the team, Taylor knew he was going to score.

"With all the sprints Thomas and I do after the game, I knew he was going to beat that throw," Taylor said with a smile.

First-year head coach Kevin Evanek was pleased with his team's clutch performance.

"There's no better way to win than that right there," he said. "Our guys stepped up at the end.

"I think we saw enough pitches from (Shelley) by the end," said Evanek. "Early on, he started with a lot of fastballs, then he changed to the off-speed stuff the second time through the line-up.

"I thought we did a decent job of putting the bat on the ball all game, but we hit a lot of balls right at people," added Evanek. "At the end, they started falling in for us."

Evanek beamed with pride in his team after the win.

"It's unbelievable," he said.

"This is the best group of kids. I wish I could coach these kids forever," said Evanek. "They do everything we ask, and they work hard every single day.

"They are fun to be around," he added.

Trumansburg starter Jake Shelley gave up a lead-off single to Hendershot, who was thrown out trying to steal second base, and then retired the next 11 batters.

The Blue Raiders got on the board in the third inning with an RBI single by Liam Reynolds, and a two-run double by Shelley.

Senior Connor Hutchinson broke Shelley's string at 11 with a double to left-center field to lead off the bottom of the fifth inning. With two outs, Rockwell worked a walk, and Cook stroked an RBI single up the middle to trim the deficit to 3-1.

Trumansburg put runners on first and third with one out in the sixth inning, but Taylor pitched out of the jam with a strikeout, and a groundout to keep the deficit at two runs.

"That was a huge spot for us," said Evanek. "Mitch did a nice job getting out of that."

The Tigers nearly got to Shelley again in the sixth inning with a two-out walk to Taylor, and a bloop single to right field by Hutchinson, but freshman Derrick Gage's line-drive down the left-field line was run down by Hudson Williamson for the third out.

"Derrick (Gage) hit that ball hard," said Evanek. "He had quality at-bats all game, but they didn't fall — that's baseball, it happens."

The Blue Raiders had runners on first and second with two outs in the seventh inning, and Shelley, who wad doubled and singled in three at-bats, coming to the plate. Evanek brought Hendershot on in relief, and he was able to induce a lazy fly ball to left field for the third out.

"That was a huge out," said Evanek. "It really was a team effort today."

Taylor pitched 6 2/3 innings, allowing three runs on seven hits. He fanned eight and walked four.

"Mitch was great today," said Evanek. "He worked his butt off on the mound, it was an outstanding effort.

"I was glad he got the final at-bat, and had a chance to drive in the winning run because he worked so hard on the mound," he added.

Taylor said he was pleased with his performance.

"I was hoping I could finish out the game, but I'm pleased with how I pitched against a pretty good hitting team," he said.

"The fastball low in the zone, and my curve ball were working for me today," said Taylor. "The curve ball with two strikes was really working well."

Hendershot earned the win by retiring the final batter in the top of the seventh.

Hutchinson doubled and singled, and scored a run, and Cook singled twice, scored a run, and had two RBI to pace Tioga's seven-hit attack.

Barto singled and scored a run for the Tigers, while Worthing doubled, and Hendershot singled.

Shelley allowed four runs on seven hits in 6 2/3 innings. He struck out five and walked four.

Tioga, now 18-2 and winners of 15 straight games, will host the winner of Thursday's game between sixth-seed Unatego (11-5) and 11th-seed Moravia (6-9) on Monday in the Section IV, Class C quarterfinals.

——————

IN PHOTO 1: Tioga's Thomas Cook. … PHOTOS BY TIM BIRNEY.




Print Friendly Version
You've asked about helping ...
here's your chance. Click HERE