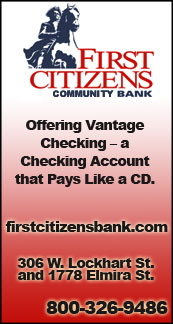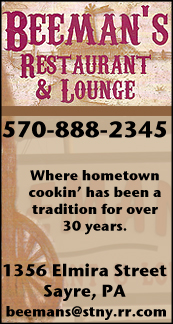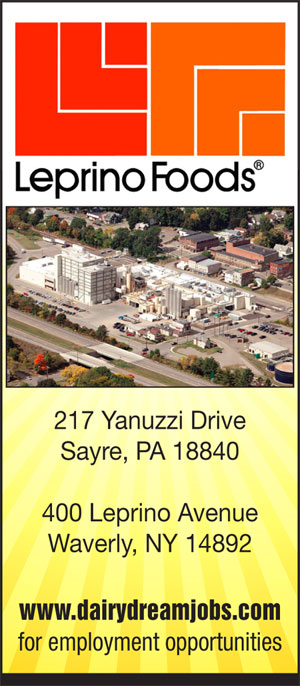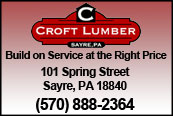 ON TAP TODAY: HOME PLAYOFF GAMES, SECTION IV GIRLS GOLF CHAMPIONSHIPS HIGHLIGHT TUESDAY'S SLATE — WEATHER PERMITTING (2018-05-22)


Valley Sports Report
THE VALLEY — Three home playoff games on the diamonds — two at Athens, one at Tioga — and the Section IV girls golf championships highlights a busy Tuesday of postseason action that is if Mother Nature cooperates.

The forecast calls for steady rain from 5 a.m. to noon, with thunderstorms possible late in the afternoon into the early evening.

BASEBALL
District 4 Playoffs
Class AAAA Quarterfinals
7-Milton (9-10) at 2-Athens (12-6), 4:30 p.m.: The Wildcats closed out the regular season with an 11-4 win at Mansfield Friday, while the Panthers blanked Wellsboro, 2-0.

Wellsboro beat Athens twice this season — 2-0 at Athens on April 11, and 7-6 at home on May 9.

Milton won its last five games of the regular season, while Athens won four of its final six games.

SOFTBALL
District 4 Playoffs
Class AAAA Quarterfinals
5-Milton (8-6) at 4-Athens (10-7), 4:30 p.m.: The Lady Wildcats finished off the regular season with a 12-2 win over Sayre Friday, while the Lady Panthers edged Line Mountain, 5-4, in eight innings.

Milton won seven of its final nine games this season, while Athens won four of its last five.

Last year, Milton blanked Athens, 2-0, in the Class AAAA semifinals. In 2012, Milton topped Athens, 6-3, in the Class AAA championship game.

Section IV Playoffs
Class C Quarterfinals
6-Notre Dame (11-7) at 3-Tioga (17-2), 4:30 p.m.: The Lady Tigers are coming off a 21-2 win over Moravia in the IAC Small Schoo Championship game Wednesday, while the Lady Crusaders blanked O-M, 2-0, Thursday in the opening round of the Class C playoffs.

Notre Dame has won four of its last five games — all by shutout. The only loss was a 2-0 defeat at Tioga.

Tioga has won seven games in a row, and has scored double-digit runs in every game, except for its 2-0 win over Notre Dame.

The Lady Tigers' two losses were to Edison and Vestal, while the Lady Crusaders lost twice to Edison, twice to Waverly, and once each to Tioga, Taramac, and Bishop Kearney.

Class B Quarterfinals
5-Waverly (13-4) at Oneonta (9-7), 4:30 p.m.: The Lady Wolverines are coming off a 3-0 win over Johnson City on May 14, while the Lady Yellowjackets ended their regular season with a 7-6 win at Johnson City Thursday.

Waverly has won five of its last seven games, with both losses coming to Edison, which is the ranked No. 1 in the state in Class C.

GIRLS GOLF
Section IV Championships at Soaring Eagles Golf Course, 9 a.m.: Waverly, fresh off its third straight IAC Championship, seeks its third consecutive Section IV title today with the same five girls to qualify for last year's New York State Championships in action.

This year, the Section IV team champ will also advance to States.

In 2016, Capria Picco won Section IV gold in a four-way playoff, and Alex Tomasso finished second to lead Waverly to a Section IV team title by 32 strokes over runner-up Horseheads. Gianna Picco also qualified for States, and Gabby Picco and Madison Kittle qualified as alternates.

Last year, Capria Picco finished second, Alex Tomasso third, Gianna Picco fourth, Sidney Tomasso fifth, and Gabby Picco seventh to lead Waverly to its second straight Section IV title with a school-record four-player aggregate score of 362 — five strokes better than the previous season. The Lady Wolverines won by 40 strokes.




Print Friendly Version
You've asked about helping ...
here's your chance. Click HERE