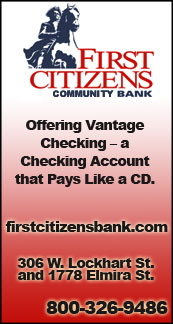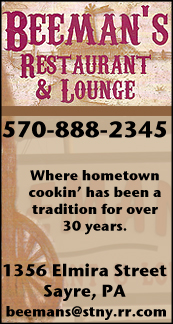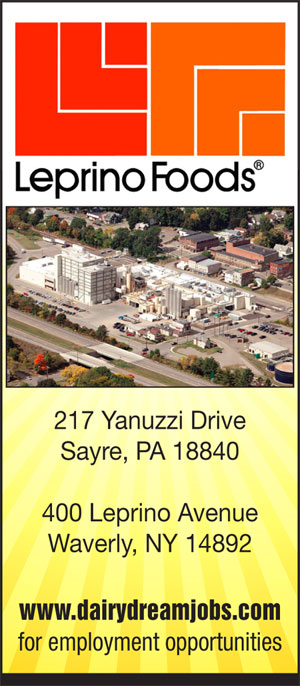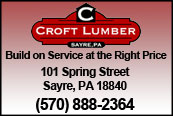 ON TAP TODAY: SAYRE BASEBALL PLAYS FOR DISTRICT 4 TTILE; DAY 1 OF SECTION IV TRACK & FIELD STATE QUALIFIER (2018-05-30)


Valley Sports Report
THE VALLEY ó Sayre takes aim at repeating as District 4, Class A baseball champion this afternoon, while the top track & field athletes in Section IV take aim at a trip to the New York State Championships.

BASEBALL
District 4 Playoffs
Class A Championship Game
2-Sayre (13-5) vs. Millville (15-3), 2:30 p.m. @ Central Columbia H.S.: The Redskins are coming off a 7-2 win over Montgomery Saturday in the Class A semifinals, while the Quakers topped Cowanesque Valley, 6-4.

Millville is riding a 13-game win streak since a 2-3 start, while Sayre has won four of its last five, and is 6-5 in its last 11 games after a 7-0 start.

There are two common opponents for these teams this season, and both teams were 2-0 in those games. Sayre blanked Cowanesque Valley 11-0, and beat Montgomery 7-2, while Millville edged CV 6-4, and topped Montgomery, 5-4.

This will be the fourth consecutive season these two teams have met in the District 4 Playoffs.

In 2015, Sayre topped Millville, 9-2, in the Class A quarterfinals. In 2016, Millville beat Sayre, 6-2, in the Class A championship game. In 2017, the Redskins beat the Quakers, 7-3, in the semifinals on its way to a District 4 title.

TRACK & FIELD
Section IV, Division II State Qualifier @ U-E, 4:30 p.m.: Section IVís best athletes converge on Ty Cobb Stadium for a chance to earn a trip to North Syracuse and the New York State Track & Field Championships.

GIRLS
Waverly senior Elle Nittinger is the top seed in the discus, and sophomore Cora Smith is the top seed in 3,000-meter run.

The Waverly 3,200-meter foursome of Elle Nittinger, Smith, junior Stephanie Hyland, and 8th-grader Olivia Nittinger is the second seed.

Waverly sophomore Sheridan Talada is the fourth seed in the 2,000-meter steeplechase, and Tioga senior Martha Schumacher is the fourth seed in the 400-meter dash.

The Tioga foursome of Schumacher, senior Audra Jaye, sophomore Mackenzie Macumber, and 8th-grader Emme Hall is the sixth seed in the 400-meter relay.

Tioga senior Emily Polo Rankin is the sixth seed in the 100-meter hurdles.

BOYS
Waverly sophomore Isaac Chandler is the highest-seed male athlete in the two day event. He is the third seed in the 100-meter hurdles, and the third seed in the pole vault.

The Waverly 400-meter relay foursome of seniors Dalton Loper and Matt VanHouten, sophomore Caden Mint, and freshman Dave Hallett is seeded fifth.






Print Friendly Version
You've asked about helping ...
here's your chance. Click HERE