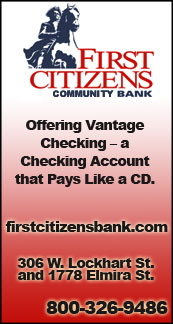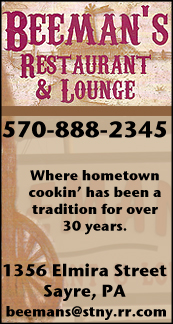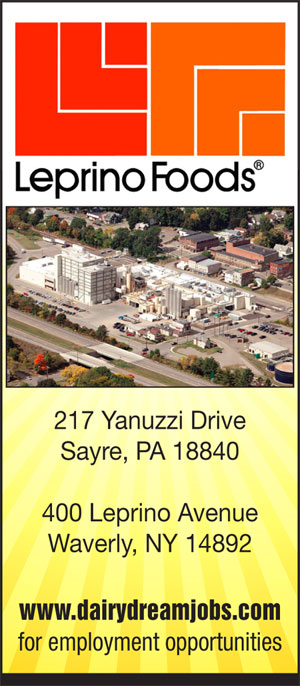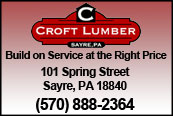 DISTRICT 4 BASEBALL: ROCKWELL, REDSKINS DO IT AGAIN — SAYRE REPEATS AS CLASS A CHAMPION (24 PHOTOS) (2018-05-30)


By TIM BIRNEY
Valley Sports Report
BLOOMSBURG — For the second year in a row, Jordan Rockwell came up big in the District 4, Class A baseball championship game.

The Sayre senior, who threw a two-hit shutout in last year's title game, held Millville to four hits in a 4-1 win here Wednesday afternoon at Central Columbia High School.

Sayre coach Jamie VanDuzer said Rockwell's performance was the definition of pitching.

"He doesn't blow you away, but he throws hard enough," said VanDuzer. "He mixes it up a lot, and changes speeds. When he's dialed in like he was today, he's tough to hit."

"He executed every pitch," said senior catcher Nate Sweet . "(The umpire) wasn't calling (strikes) on the outside (part of the plate) very much, but his breaking ball was working, and when we needed it, he threw strikes."

For his part, Rockwell, who struck out four and walked one, credited his teammates.

"Nate Sweet called a great game," he said. "All I did was put it over the plate, and let my fielders do what they do.

"I don't remember any errors, it was a beautifully played game," said Rockwell. "You can't ask more from a team."

The Redskins, who blanked Cowanesque Valley 7-0 last year in the Class A championship game, have now won five District 4 title games in 11 years.

"It feels great," said Sweet. "We've worked hard for this all year."

"Millville is a great team. Knocking them out the last two years is something we strived for," said Rockwell. "We knew it was going to come down to us and them … it was a great game."

"It feels great," said VanDuzer. "We want more though. Two golds is great, but it's time to move on to States and win a couple of games."

This is the fourth straight season, Sayre and Millville had played in the postseason. Sayre won the initial meeting in the 2015 quarterfinals, but Millville denied the Redskins a District 4 title in 2016. The Redskins eliminated the Quakers in the semifinals last year.

The Redskins manufactured a run in the top of the first inning. With two outs, senior Connor Hanafin and Sweet each worked walks. Rockwell then hit a hard ground-ball RBI single down the third-base line to give the Redskins a 1-0 lead.

VanDuzer and Rockwell agreed getting the early lead was key.

"It was huge," said VanDuzer. "It's alway better to pitch with a lead, even if it is only one run.

"And, with the way (Rockwell) was dialed in, it felt like more than one run," added VanDuzer.

"When you get runs early in the game, and you pitch with the lead, you feel more comfortable on the mound, and you're able to throw more strikes," said Rockwell. "If they end up getting a few hits, you're still in the game."

Not only did the Redskins take the lead, but forced Millville's hard-throw starter Zane Robbins to throw 26 pitches.

In the third inning, sophomore Quinn Hanafin and Connor Hanafin drew walks, and advanced to second and third on a passed ball. Sweet then ripped a hard ground-ball single down the third-base line to plate both runners, push the lead to 3-0, and extended Robbins' pitch count to 71.

Rockwell noted that the Redskins didn't game plan to drive Robbins' pitch count up.

"It just happened. We've put good at-bats together all season, and today was just one of those days."

Gavin Barton relieved Robbins to start the fifth, and the Redskins pushed across an unearned run in the top of the sixth to take a 4-0 lead.

Sweet reached on an error to lead off the frame, and courtesy-runner sophomore Isaiah Firestine took second on a single by Rockwell. After a sacrifice bunt by junior James Esposito moved the runners up, Firestine scored on a passed ball.

Rockwell, who allowed his first hit in the fourth inning, yielded a pair of singles in the sixth inning, but notched a strikeout to end the threat.

Millville's Dyson Savage jumped on Rockwell's first pitch in the bottom of the seventh for a double into the left-center field gap. Rockwell nearly pitched around the double, but a two-out error plated the Quakers' only run of the game.

Rockwell stroked a pair of singles, and drove in a run, and Sweet singled and had two RBI to lead Sayre's four-hit attack.

"I haven't been hitting great this year, but seniors have to step up when the time is right, and that's what happened today," said Rockwell.

"It wasn't just me, Nate Sweet had a big two-run single today," Rockwell added.

"I knew I needed to get it in play," said Sweet. "I just tried to get the bat on the ball. I wasn't looking for anything in particular. I was ahead of it, and put in play. It worked out."

Junior Jon Cron added a single for the Redskins, and Connor Hanafin scored a pair of runs.

Robbins, who was tagged with the loss, allowed three runs — two earned — on three hits in four innings of work. He struck out eight and walked four.

Barton allowed an unearned run on one hit in three innings of relief, while striking out two and walking one.

Barton stroked a pair of singles to pace Millville at the plate.

The Redskins, now 14-5, will play District 3 champion Greenwood Monday at a site to be determined.

——————

IN PHOTO 1: Sayre's Jordan Rockwell. IN PHOTO 23: Sayre seniors, from left: Sam Wheeler, Jordan Rockwell, Nate Sweet, Ryan Murrelle, Connor Hanafin, and Jake Ressler. … PHOTOS BY TIM BIRNEY.




Print Friendly Version
You've asked about helping ...
here's your chance. Click HERE