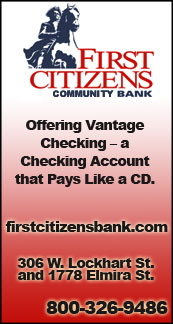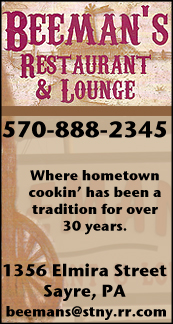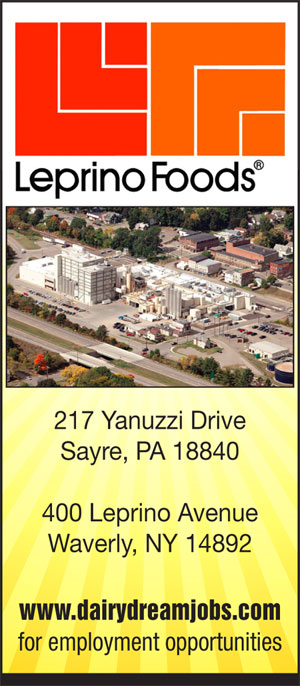 VALLEY SPORTS REPORT: WAVERLY'S WOODRING LEADS 'SUPER 7' AS BOYS 2017-18 'NEWCOMER OF THE YEAR' (2018-06-22)


Valley Sports Report
THE VALLEY — Waverly sophomore Scott Woodring was a major contributor in three sports in his first year of varsity action to earn the 2017-18 Valley Sports Report "Newcomer of the Year."

Woodring was the "Newcomer of the Winter" for his role with the Waverly basketball team. He logged double-doubles in his first two varsity games, and maintained that pace all season, averaging 14 points, and 11.7 rebounds per game, as well as 1.5 blocked shots.

A sure-handed tight end, Woodring was a big contributor on the gridiron for the Wolverines, and could become a go-to-receiver quickly.

On the diamond this spring, Woodring committed just one error in 53 chances at first base for a .981 fielding percentage. He hit .400 (14 hits in 35 ABs) in 13 games this season, and had eight RBI and seven runs scored.

Woodring was 2-1 with a 2.63 ERA on the mound. He struck out 20, allowed 17 hits, and walked nine in 16 innings of work. Opposing batters hit .250 against him.

The remainder of the Boys "Super 7 Newcomers of 2017-18" are:

DeMario Chambers, senior, Tioga: A transfer into Tioga midway through his junior year, Chambers was a major contributor on the gridiron and the hardwoods.

Chambers was a dynamic blocker at tight end, and also contributed when he had the opportunity to get his hands on the ball, with 15 carries for 116 yards (7.7 yards per carry) and one TD, as well as two catches for 44 yards and one TD.

Defensively, he was a "shut-down corner" and a sure tackler. He was also a dangerous return man on special teams, and had a 90-yard kickoff return for a score at Edison.

He was the VSR "Newcomer of the Fall."

On the hardwoods, Chambers was a lock-defender for the Tigers, and always drew the task of guarding the opposition's best offensive player. He was named the boys basketball "Defensive Player of the Year."

Chambers was also a force on the boards, especially on the offensive glass. He averaged 9.8 points, 8.1 rebounds, 1 assist, and 1 steal per game.

Corbin Brown, sophomore, Sayre: Brown played three varsity sports this year, and was a major contributor on the gridiron and the hardwoods.

Brown showed off a strong arm in the fall, throwing for a Valley-best 1,138 yards. He completed 45.1 percent of his passes, and threw for 14 TDs. He was intercepted 12 times.

Long and athletic, Brown showed he can do everything on the hardwoods, whether its shooting the 3, taking the ball to the bucket, hitting the glass, or getting after it defensively. He averaged 9.1 points, 5.5 rebounds, and 1.3 assists per game, and made 17 3-pointers on the season.

Isaiah Firestine, sophomore, Sayre: Firestine played three varsity sports, but made his bones on the gridiron in the fall.

Fast and physical, Firestine was among the team leaders in tackles for the Redskins at 8.2 per game. He also had three QB sacks, and one interception, which he returned for a score. Offensively, he had 243 rushing yards and three TDs, and five catches for 22 yards.

On the hardwoods, Firestine was a solid defender and did all the little things coaches love.

This spring, Firestine was primarily a courtesy-runner for the Redskins, who advance to the state semifinals. He scored nine runs and stole two bases.

Keegan Rude, sophomore, Athens: Rude played all three varsity sports and was a solid contributor in all three.

This spring, Rude had a 3-3 record with a 3.44 ERA. He allowed 39 hits and 19 walks in 40 2/3 innings, while striking out 61. Opposing batters hit .225 against him.

On the gridiron, Rude was good downfield blocker, He had 14 receptions for 191 yards and three TDs.

On the hardwoods, Rude was a solid rebounder, and showed the ability to become a shot-blocker in years to come.

Jacob Armstrong, freshman, Tioga: Armstrong debuted at the varsity level in two sports, and was a standout on the gridiron.

An outstanding blocker at tight end, Armstrong had one catch in 2017, but it was a 25-yard YD grab. Defensively, Armstrong had a strong season at defensive end, and will be a force there for years to come.

On the hardwood, Armstrong was strong rebounder and a big body in he low post, He could develop into a dominant rebounder.

Ethan Miller, sophomore, Sayre: Miller played three varsity sports this year, and enjoyed his most success on the gridiron.

Long and athletic, Miller was a dangerous downfield receiver for the Redskins.

On the hardwoods, Miller showed flashes of brilliance, and could become a force for the Redskins.

——————

IN PHOTO: Waverly's Scott Woodring.




Print Friendly Version
You've asked about helping ...
here's your chance. Click HERE