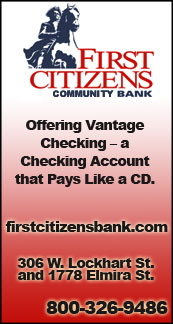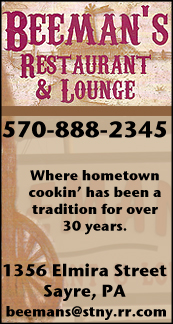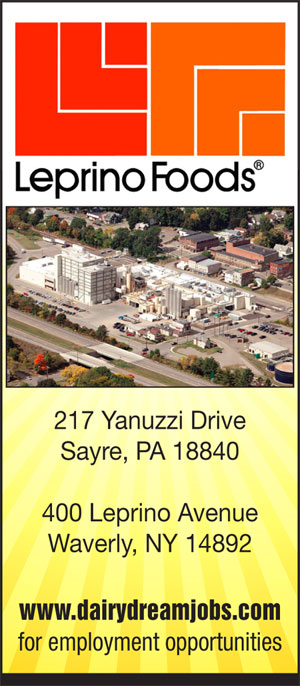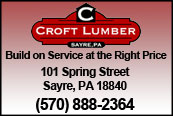 NTL GIRLS SOCCER: SAYRE EDGES TOWANDA, 3-2, IN FINAL MINUTES (4 PHOTOS) (2018-09-11)


Valley Sports Report
TOWANDA — Maddie LaManna scored off a corner kick with 2:15 remaining in the game to lift Sayre to a 3-2 win over Towanda here Tuesday evening in NTL girls soccer action.

The girls played a great game," said Sayre coach Tracy Mennig. "We possessed the ball well.

"We still need to work on changing field, but we connected well tonight," she added.

Towanda standout Teagan Willey gave the Lady Knights a 1-0 lead about 10 minutes into the game.

Five minutes later, Sayre senior Stephanie Klovekorn drove home a direct kick from 30 yards out to tie the game at 1-1.

Just 35 seconds later, freshman Roz Haney scored "on a nice through ball" from Klovekorn to give the Lady Redskins a 2-1 lead.

It took just 32 seconds for Towanda to answer as Vanessa Vanderpool scored off a feed from Hannah Chandler to tie the game at 2-2.

At that point, the defenses took over, and neither team scored for more than 60 minutes.

With 2:45 remaining, Klovekorn launched a corner kick to the far post, where LaManna converted to make it 3-2.

"There was a lot of commotion in the box trying g to get positioning," said Mennig. "Gabbi (Randall) was causing problems in on the keeper and helped keep the focus off Maddie at the far post."

Sayre had a 15-13 edge in shots, and a 6-5 edge in corner kicks.

Erica Locke had 11 saves for Towanda, and senior Camry Lane had 11 saves for Sayre.

Sayre, now 3-1, returns to action Thursday at Wyalusing.

——————

IN PHOTO 1: Sayre keeper Camry Lane. … PHOTOS COURTESY OF PETER KENT.




Print Friendly Version
You've asked about helping ...
here's your chance. Click HERE