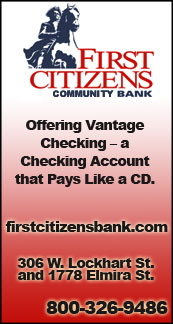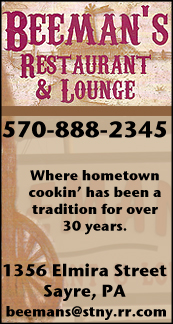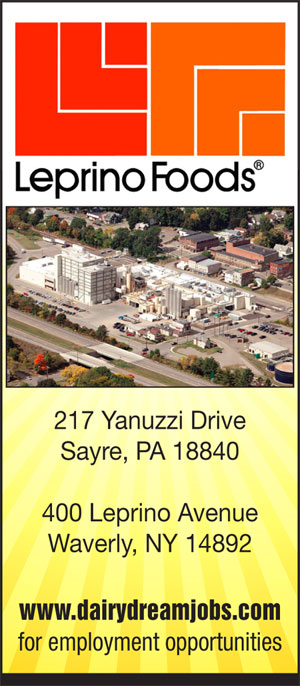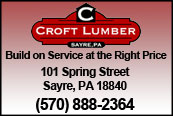 ON TAP TODAY: ATHENS BOYS, WAVERLY GIRLS PLAY LEAGUE RIVALS IN KEY GAMES (2018-09-12)


Valley Sports Report
THE VALLEY — Soccer takes center stage today with the unbeaten Athens boys hosting unbeaten Galeton in a battle of two teams that have yet to field a goal this season, and the Waverly girls at Notre Dame to renew one of the hottest rivalries in the area.

In another pair of interesting match-ups, the winless Tioga girls host winless Newfield, and the winless Sayre boys host winless Towanda.

BOYS SOCCER
Galeton (4-0) at Athens (3-0), 5:30 p.m.: The Wildcats are coming off a 6-0 win at home over Troy Saturday, while the Tigers won 2-0 at Troy Friday.

Athens has outscored its opponents 10-0 in three games, while Galeton has outscored its foes 17-0 in four games.

Last year, Athens swept the season series, winning both meetings 5-0.

Towanda (0-3) at Sayre (0-4), 5:30 p.m.: The Redskins are coming off a 13-0 loss to Wellsboro, while the Black Knights dropped an 11-2 decision to Elk Lake.

Last year, Sayre won 6-1 at home, and 4-1 at Towanda.

GIRLS SOCCER
Waverly (4-1) at Notre Dame (5-0), 7 p.m.: The Lady Wolverines are coming off a 1-0 win over Class AA Kellenberg Sunday at the New York State Hall of Fame Tournament, while the Lady Crusaders blanked Sayre, 2-0.

Last year, Waverly swept the season series, winning at home 1-0, and 3-0 at Notre Dame.

Newfield (0-5) at Tioga (0-5), 4:30 p.m.: The Lady Tigers are coming off a 9-0 loss to North powerhouse Groton Monday, while the Lady Trojans lost 11-1 to SVEC on Sept. 4.

Something has to give, Newfield has been outscored 46-2 in its five losses, while Tioga has been outscored 39-4.

Last year, Tioga swept the season series, winning 4-3 at Newfield, and 6-0 at home.

FIELD HOCKEY
Moravia at Tioga (0-5), 4:30 p.m.

GOLF
Athens, Sayre at River Valley Golf Course, Westfield.





Print Friendly Version
You've asked about helping ...
here's your chance. Click HERE