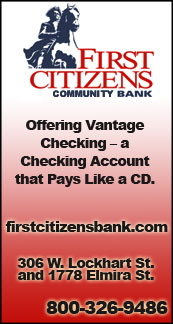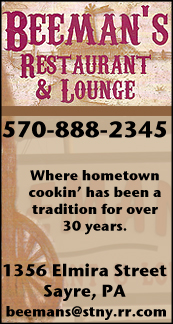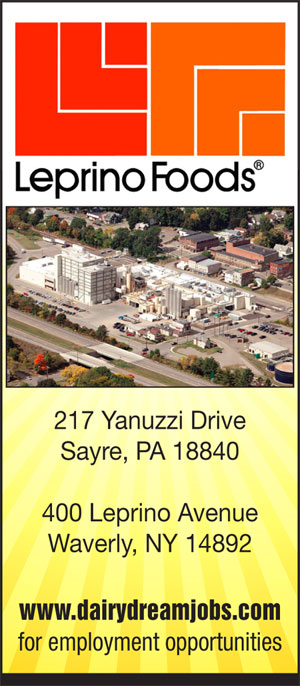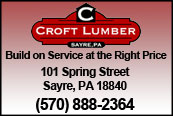 IAC VOLLEYBALL: CANDOR PULLS OUT 3-2 WIN OVER TIOGA; SNAPPING LADY TIGERS' 87-MATCH REGULAR-SEASON WIN STREAK (24 PHOTOS) (2018-09-13)


By TIM BIRNEY
Valley Sports Report
TIOGA CENTER — All good things must come to an end.

Tioga rallied from late deficits in the first and fourth sets, but Candor's fast start in the decisive fifth set resulted in a 3-2 win, snapping the Lady Tigers' 87-match regular-season win streak here Thursday night in IAC Small School Division volleyball action.

The Lady Tigers, now 5-1, rallied late in the first set for a 27-25 win, but Candor returned the favor in the second set en route to a 25-22 win. Candor dominated the third set in a 25-16 decision, and had a lead late in the fourth set, but the Lady Tigers rallied for a 27-25 win. The Lady Indians rolled to a 25-15 decision in the fifth set.

Longtime Tioga coach Des Ford seemed relieved the win streak was over.

"The monkey is off our back," she said. "It's been in these kids' head, but it didn't have one iota of meaning to me.

"Most of the players on this team have seen very little varsity action," she noted. "It really wasn't their win streak, but they felt a lot of pressure to keep it going.

"Now we can move forward," added Ford.

"I'm sure the girls had read about (the win streak), but we did not talk about it," said Candor coach Pam Quinlan. "We just talked about the fact that (Tioga) was an incredibly strong team, and that we just wanted to play hard, play well, and pull out the win."

Quinlan said her team showed mental toughness in the win.

"(Tioga) has been so strong, and they're still strong, so you know you have to fight for every point.

I think we had a letdown in the first game," she said. "We were up, and got a little complacent, and you can't do that against a team like Tioga because they are not going to go away.

"Kudos to these ladies, thought, after losing the fourth game to be able to come back and be mentally tough and ready to play the game.

"You never know what those young kids are going to do in that situation," added Quinlan. "And, Tioga has been tough for us. I was impressed with our mental game tonight — to have the toughness and the confidence that we could beat that team."

Ford tipped her cap to Candor.

"(Candor) was consistent, and did a nice job of keeping the ball in play," she said. "They have athletes all over the floor.

"They are a good team. If we're going to lose to someone, I want to lose to their program.

"I am not disappointed at all," added Ford. "The girls played well."

Ford noted it could prove to be a beneficial loss.

"I saw so much positive in this group tonight that I haven't seen all season. This is a starting point for them," she said. "I'm thrilled with the way they played.

"This match brought out their best because they didn't play this way at Edison — not at all," added Ford. "The shine was back in their eyes, and I hadn't seen that this year."

Ford said the Lady Tigers showed character late in the match.

"To come back and win that fourth set showed me something," she said. "I'm proud of them.

"The girls exerted a lot of energy and fought so hard in that fourth set, and then got off to a slow start in the fifth set, and that killed us," noted Ford.

It's still a work in progress, and I told you there was going to be a lot of bumps along the way, but I didn't think tonight was a bump," Ford added. "I thought it was a well-played match."

The first set was even until Swartz served three straight points to give Candor an 18-14 lead, but Tioga battled back, and led 24-22 after three straight service points by junior Chloe Bellis.

Candor tied the set at 24-24, but junior Giovanna Rossi gave Tioga the lead at 25-24 with a kill, then registered a block on the set-ending point.

The second set was another even battle early on until junior Bri Rossi served up four straight points to give the Lady Tigers a 13-10 lead.

Tioga stretched its lead to 20-14 after two serves by Giovanna Rossi. Following a side-out that made it 20-15, Swartz served four straight points to trim the deficit to 20-19.

With the score tied at 22-22, Strong served up three straight points, with the set-ending serve clipping the tape on the top of the net, and rolling over to the floor for an ace.

The Lady Indians jumped out to an early lead in the third set, and Swartz dominated at the net in their 25-16 win.

Candor jumped out to an early lead in the fourth set, too, and led by five points until a kill by Giovanna Rossi forced a side-out and trimmed the deficit to 18-14. Four consecutive serves by junior Madison Macumber tied the score at 18-18.

The Lady Indians jumped back out to a 22-19 lead, but a side-out and two serves by Bri Rossi tied the score at 22-22.

After a Tioga side-out, Kareem served up a point to give Candor a 24-22 lead. Following a side-out, Giovanna Rossi recorded a kill to tie the game at 24-24.

A Tioga side-out thanks to a kill by Swartz gave Candor a 25-24 lead, but Tioga forced a side-out to tie the game at 25-25.

Junior Shaina Franks served the final two points for Tioga, with Macumber recording a kill on the first, to give Tioga a 27-25 win.

Candor built a quick 9-3 lead in the decisive fifth set, and stretched its advantage to 14-5 on four straight service points by Huzinga.

The closest Tioga would get the remainder of the game seven points, at 18-11, but a side-out and two service points by Swartz pushed the lead back to 21-11. Kareem ended the match with a kill to give Candor a 25-15 win.

Bellis led Tioga with nine points, 22 setter assists, nine kills, and five digs, while Giovanna Rossi had eight points, 24 digs, a team-high 18 kills, one block, and two assists, and junior Bri Stoughton added eight points, six kills, two blocks, and two digs.

Bri Ross had seven points and a team-high 32 digs, while Macumber had seven points, six assists, two kills, and two digs, Franks added four points, 14 digs, and two kills, and sophomore Katelyn Perry chipped in with eight assists and four digs.

Senior Jenna Huizinga led Candor with 16 points (two aces), while freshman Shelby Swartz had 12 points, including six aces, nine kills, and four blocks, sophomore Megan Henry had 12 points (two aces), 11 digs, and six kills, and junior Jennah Kareem registered 13 kills and 16 digs.

Sophomore Braelyn Hornick doled out 28 setter assists, and had six kills in the win, while Kailyn Edwards had 10 points and 10 digs, and Kori Strong had nine points and 11 kills.

Tioga will host the annual Tioga Tournament Saturday, while Candor, now 6-0, hosts Newfield Friday, and will play in the Tioga Tournament.

——————

IN PHOTO 1: Tioga's Chloe Bellis. … PHOTOS BY TIM BIRNEY.





Print Friendly Version
You've asked about helping ...
here's your chance. Click HERE