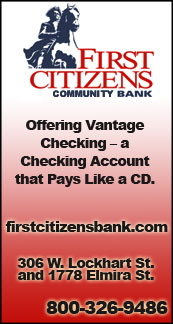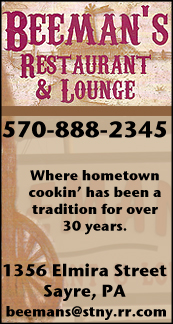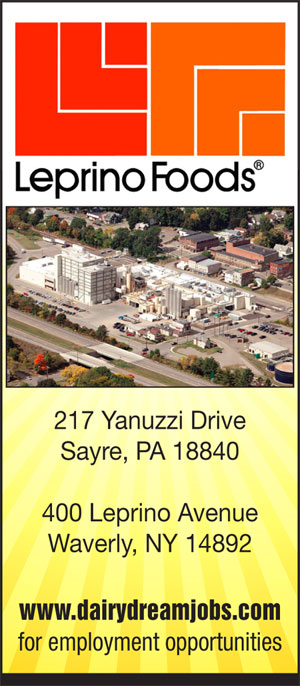 NTL FOOTBALL: FUMBLE RETURN SPARKS CANTON IN 39-7 WIN OVER SAYRE (2018-10-05)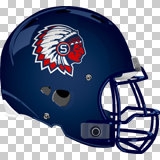 By KYLE McDUFFEE
Valley Sports Report
SAYRE— Canton's Michael Smithers scooped up a Sayre fumble late in the first quarter to give the Warriors a 13-point lead and they never looked back en route to a 39-7 win here Friday night in NTL football action at the Lockhart Street Bowl.

Sayre started the game on a positive note with a successful onside kick, but couldn't take advantage and punted after just three plays.

Canton would immediately take control of the game, putting together a 13-play, 77-yard drive, aided by four Sayre penalties resulting in 45 yards, to take a 7-0 lead. Smithers capped the five-minute scoring drive with a 4-yard TD run with 5:41 left in the first quarter.

On the ensuing possession, junior Isaiah Firestine broke off a nifty seven-yard run to give the Redskins their initial first down of the game, but the next play resulted in disaster as a botched snap resulted in a loose ball and Smithers' recovery and dash to paydirt to make it 13-0 with 4:37 remaining in the first quarter.

In the opening seconds of the second quarter, the Warriors scored on something reminiscent of an "ESPN Top 10" play of the day when QB Uriah Baillie connected with Levi Gaiotti and he broke seven tackles on his way to a 64-yard TD to make it 19-0.

The third quarter was played between the 20s with the teams exchanging possesses, and struggling to find its footing offensively until late in the stanza. With 1:42 left in the third quarter, Timmy Ward raced 34 yards for a score to give the Warriors a 27-0 lead.

Sayre's lone score of the night came on the ensuing kickoff when freshman Brayden Horton broke a tackle early and sprinted 76 yards to paydirt. James Esposito's PAT kick made it 27-7 with 1:27 left in the third quarter.

The fourth quarter was all Canton.

Levi Gaiotti would find the end zone for the second time with a 1-yard TD run with 10:04 remaining to extend the lead to 33-7.

Sayre put together an 11-play drive, but was eventually forced to punt.

The Warriors capped the scoring late in the fourth quarter with a 21-yard TD pass from Baillie to Benjamin Knapp.

Baillie completed seven passes for 105 yards and two TDs for the Warriors, and Gaiotti rushed for 100 yards and a TD on 16 carries.

Firestine led Sayre with 38 yards on seven carries.

Sayre, now 3-4, hosts Cowanesque Valley next Saturday in its annual Homecoming game.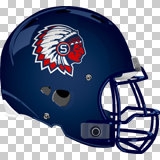 Print Friendly Version
You've asked about helping ...
here's your chance. Click HERE