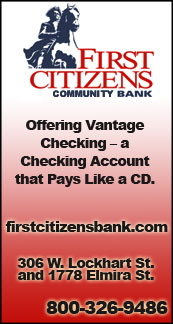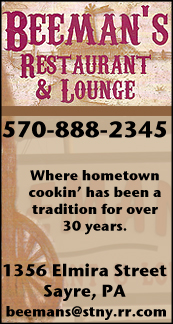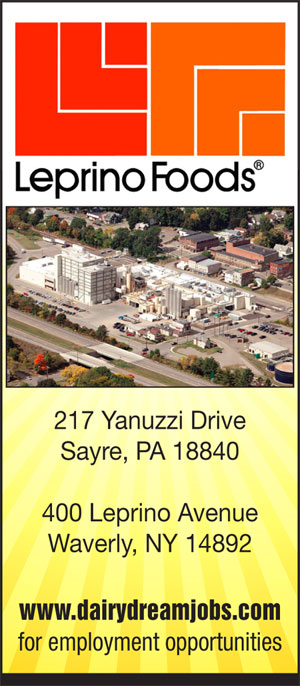 NTL FOOTBALL: TOWANDA STOPS TWO-POINT CONVERSION; EDGES ATHENS, 20-18 (6 PHOTOS) (2018-10-05)


Valley Sports Report
ATHENS — A pair of costly second-half turnovers, and a failed two-point conversion were key components in Athens' 20-18 Homecoming loss to Towanda here Friday night in NTL Large School football action at Alumni Stadium.

"We did play four quarters of football tonight," said Athens coach Jack Young. "We didn't play mistake-free football, though. Two big turnovers in the second half really hurt us.

"At halftime, I told the kids the little things were going to be key in the second half, and we turned the ball over twice.

"We played some really, really good football at times, then we made some glaring mistakes," added Young. "I'm super proud of my kids for fighting until the very end."

Friday's loss comes on the heels of last week's 35-28 loss to unbeaten Wellsboro, which saw Athens lead 21-0 at the half.

"It is disappointing, " said Young. "I feel bad for the kids.

"We've had good practices," he noted. "I felt good going into the Wellsboro game. Our kids were loose, we had a good week of practice, and the kids seemed to be on top of the game plan.

"It was no different this week," added Young. "I'm just proud of the way kids keep working."

Athens opened the scoring with a 25-yard TD run by junior Damian Hudson with 4:52 remaining in the first quarter. The Wildcat extra-point attempt was blocked and they led 6-0.

Towanda answered with a 76-yard scoring drive, culminating with an 11-yard TD run by Brett Crispell on the first play of the second quarter. The Knights' extra-point attempt was wide left and the score was tied 6-6.

The Wildcats took the ensuing kickoff and marched for the score, with senior QB Kaden Rude doing the honors with a 12-yard TD run with 8:04 remaining in the half. The extra point was again no good, and Athens led 12-6, which is where it stood at the halftime intermission.

The Wildcats coughed up the ball on their opening possession of the second half, and Towanda took advantage with a shot scoring drive, culminating with an 8-yard TD pass from QB Tanner Kunkle to Isaac Pelka to make it 13-12.

After forcing Athens into a three-and-out, the Black Knight put together another scoring drive with Kunkle's 6-yard TD run finishing it off. The PAT kick made it 20-12 with 54 seconds remaining in the third quarter.

The Wildcats put together a couple of first downs, and moved the ball into Towanda territory, but an interception by Palka ended the Athens threat with 8:07 remaining in the contest.

About two minutes later, Athens got the ball back and quickly found paydirt on a 75-yard TD run by Hudson, who took the ball on a reverse and sprinted to paydirt to trim the deficit to 20-17 with 5:57 left in the game.

The Black Knights' defense stiffened and stop Athens' conversion attempt to preserve a 20-18 lead.

"We went down 20-12, and our kids could have folded their tent like we kinda have in the past,but tonight they didn't," said Young.

"We got a big play on the reverse with Damian, but we didn't execute the two-point play," he added.

The Wildcats' defense did its part and forced a Towanda punt with 3 minutes remaining, but Athens was flagged for roughing-the-punter.

The Athens defense again did its job, but Wildcats took possession of the Towanda punt at its own 26 with 90 seconds remaining.

Rude led the Wildcats to the Towanda 37 with 8 seconds remaining, but his "Hail Mary" pass as time expired was picked off in the end zone by the Black Knights.

The Wildcats rushed the ball for 269 yards in the loss. Hudson led Athens with 141 yards and two TDs on 18 carries.

"I told the kids all week we needed to be able to line up and run the ball, and we were able to move the ball on the ground, especially in the first half," said Young. "There were times in the second half we ran the ball, too.

"We executed our game plan offensively," added Young. "We just couldn't get past the turnovers."

Rude added 109 yards and one TD on 11 carries for the Wildcats. He also completed 4 of 14 pass attempts for 53 yards and was intercepted twice.

"Kaden (Rude) had a really special night tonight," said Young. "He's really becoming a hell of a playmaker. He made a handful of special plays tonight with his feet.

"I think he really showed his toughness tonight, and the kind of gritty player he can be," Young added.

Crisper led Towanda with 77 yards and one TD on 12 carries, while Zane Neubert had 65 yards on 13 carries, and Kunkle,who completed 3 of 6 passes for 21 yards and a TD, had 61 yards and one TD on 18 carries.

Athens, now 3-4, travels to Midd-West Friday for a non-league contest.

——————

IN PHOTO 1: Athens senior Kaden Rude. … PHOTOS COURTESY OF PETER KENT.




Print Friendly Version
You've asked about helping ...
here's your chance. Click HERE