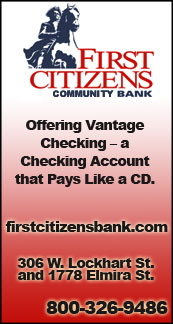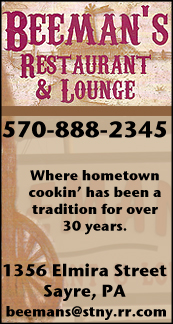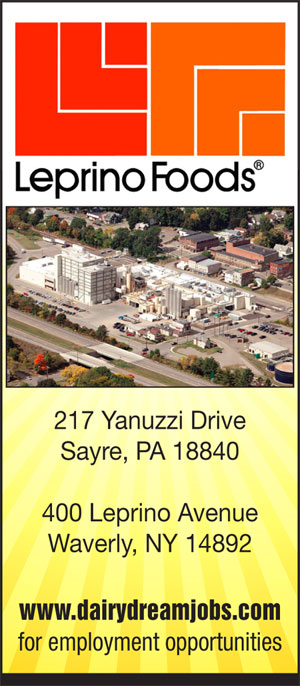 SECTION IV FOOTBALL: TIOGA RUNS ROUGHSHOD OVER O-M / WATKINS GLEN, 42-0 (19 PHOTOS) (2018-10-05)


Valley Sports Report
TIOGA CENTER — Tioga pounded out 412 rushing yards, led by freshman Emmett Wood, in a 42-0 Homecoming rout of O-M / Watkins Glen here Friday night in Section IV non-divisional football action at Haggerty Field.

"We were executing and firing on all cylinders on offense," aid Tioga coach Nick Aiello. "We were able to spread the ball around between our four backs.

"Emmett (Wood) had a big night because he was able to pop some big runs, especially in the second half, and Brady (Worthing) popped some long runs in the first half, but there were some good runs by (Owen) Wanck, and John (Worthing) as well.

"We didn't throw the ball a lot, but we were effective," added Aiello.

After forcing the Seneca Indians into a three-and-out in their first possession, the Tigers quickly lit up the scoreboard when QB Brady Worthing kept the ball on the option and sprinted 27 yards to paydirt. Senior Tanner Hollenbeck's PAT kick gave Tioga a 7-0 lead with 7:40 remaining in the first quarter.

"We got off to a really good start," said Aiello.

"With their offense, you never know how you're going to play against it," he said in reference to OMWG's double-wing. "We were able to force them into a three-and-out, then go right down and score.

"I think that really set the tone for us in terms of confidence," added Aiello.

Joe Chedzoy ripped off a 35-yard run on the Seneca Indians' first play of its ensuing possession to move the ball to the Tioga 24, but they turned the ball over on down four plays later at the Tioga 21.

Eleven plays later, Brady Worthing scored on a 6-yard run with 1:18 remaining in the half to cap a 79-yard drive that took 4:06 off the game clock. The drive featured runs of 14 yards by Wood, 10 yards by senior Owen Wanck, and an 11-yard pass from Brady Worthing to his brother John.

After a series of punts, Tioga took over at its own 7. Nine plays later, Brady Worthing broke loose on a 54-yard scoring run — his third TD of the half — to give the Tigers a 19-0 lead with 1:48 remaining in the first half.

The Seneca Indians, who managed just one first down in their first four possessions, picked up a pair of first downs, but time expired in the first half with the ball at the Tioga 45.

Tioga took the second-half kickoff and marched 66 yards on seven plays, culminating on a 1-yard dive by Wanck. The drive was highlighted by Wood's 53-yard run.

Brady Worthing's pass to David MacWhinnie for the conversion made it 27-0 with 8:12 remaining in the third quarter.

After another three-and-out for O-M / Watkins Glen, Tioga again quickly found paydirt.

Moments after an 18-yard pass from Brady Worthing to Mason Booser, Wood bolted 58 yards for a TD. Brady Worthing's run for conversion made it 35-0 with 4:30 remaining in the third quarter.

The Tiger defense again forced O-M / WG into a three-and-out, and the offense once again made the Seneca Indians pay, this time with a six-play, 80-yard drive.

Brady Worthing connected with Zac Warner on a 49-yard pass play to the Seneca Indians 21, and three plays later Wood scored on an 18-yard run with 11:10 left in the contest. Hollenbeck's PAT kick made it 42-0.

Wood rushed for a career-high 208 yards and two TDs on 17 carries, while Brady Worthing had 97 yards and three TDs on eight carries, John Worthing added 58 yards on 12 carries, and Wanck chipped in with 57 yards on 12 carries.

Brady Worthing completed 4 of 6 pass attempts for 80 yards.

"It was a good all-around performance," said Aiello.

The Seneca Indians were held to 134 rushing yards on 35 carries, and completed just 2 of 10 passes for 8 yards.

"We played great defense all night," said Aiello. "We had guys flying to the football, doing their jobs, and reading their keys.

"We forced them into several three-and-outs in the first half, and through the third quarter," he noted. "We just played good, physical hard-nosed defense.

"I was real impressed with how we came out to play tonight," he added.

The Tigers, now 4-2, have won three in a row since a loss at Cardinal O'Hara.

"I told our coaches after the game, I think tonight showed the trip up to Cardinal O'Hara was worth it, in terms of playing against a bigger, physical team," said Aiello.

"When our guys walked on the field, they had no problems strapping it up with the big boys tonight," he added."

Aiello was impressed with his team's preparation despite being unable to practice on its field due to it being under repair to fix drainage problems.

"We told the guys all week they couldn't look at O-M / Watkins Glen's record," said Aiello. "They were 2-3, but they have two 1-point losses and the other loss was to the second-ranked team in the state.

"When you watch them on film, there line is big and their backs are talented, but our guys really answered the call.

"I think this is a really big win for us mentally," noted Aiello. "When you look a the week of preparation, we had to practice inside twice this week, and we weren't even sure if we were going to be able to play on our field tonight.

"Mentally, for the kids to keep their focus, and to come out and play this well is pretty impressive," added Aiello. "I think moving forward, they have to understand why they won, and that was the focus they brought every day to practice."

Tioga returns to action Friday in a non-divisional contest at Waverly.

——————

IN PHOTO: Tioga's Emmett Wood follows a block from Stephen Taylor in action earlier this season.





Print Friendly Version
You've asked about helping ...
here's your chance. Click HERE