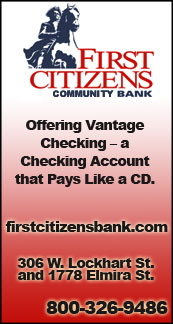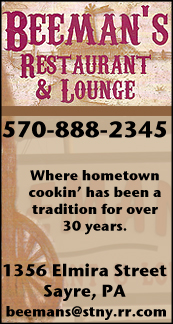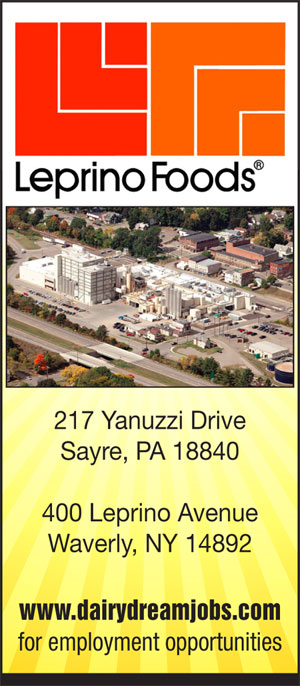 NTL BOYS SOCCER: FIVE PLAYERS SCORE AT LEAST TWO GOALS; ATHENS BLANKS WILLIAMSON, 12-0 (24 PHOTOS) (2018-10-06)


Valley Sports Report
ATHENS — Senior Willey Tilley netted a hat trick, and four of his teammates scored two goals apiece in Athens' 12-0 Homecoming rout of Williamson here Saturday morning in NTL boys soccer action.

"It was a solid game by the boys today," said Athens coach Jake Lezak.

"It's very exciting to watch them work so hard at improving as we head into some difficult weeks," added Lezak, in reference to upcoming games against Galeton, Corning, Wellsboro and the District 4 playoffs.

Juniors Jesse Sumner and Luke Arnold each scored two goals in the win, and junior Carson Stanfield and senior Zach Anderson scored their first two varsity goals.

Sumner and Stanfield also each had two assists for the Wildcats.

Tilley, cleaning up a shot off the foot of Sumner, scored the game's first goal with 21:39 remaining in the first half.

With 12:59 remaining, Arnold, off a feed from Sumner, made it 2-0.

Junior Aaron Lane, on an assist from Tilley, gave the Wildcats a 3-0 lead, and five minutes later Stanfield scored his first varsity goal off a feed from junior David Scheftic to extend the lead to 4-0, where it stood at halftime.

Tilley, off a feed from freshman Nate Quinn, made it 5-0 just 20 seconds after the intermission, and Sumner scored back-to-back goals five minutes apart to give the Wildcats a 7-0 lead with 29:57 remaining in the game.

Arnold and Tilley scored the next two goals for Athens to make it 9-0, then Anderson netted back-to-back goals in a five-minute span to extend the lead to 11-0 with 11:48 left in the contest.

Stanfield finished off the scoring with an unassisted goal with 3:13 left in the game.

Athens had a 29-0 advantage in shots-on-goal, and a 9-0 edge in corner kicks.

Josh Hultz had 17 saves in net for Williamson.

Athens, now 10-0, hosts Sayre Monday.

——————

IN PHOTO 1: Athens' Zach Trasco. … PHOTOS COURTESY OF CARRIE GRAY.




Print Friendly Version
You've asked about helping ...
here's your chance. Click HERE