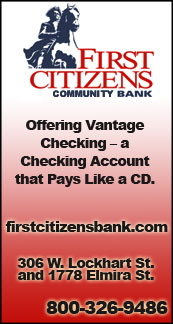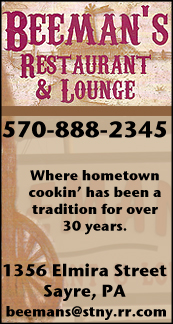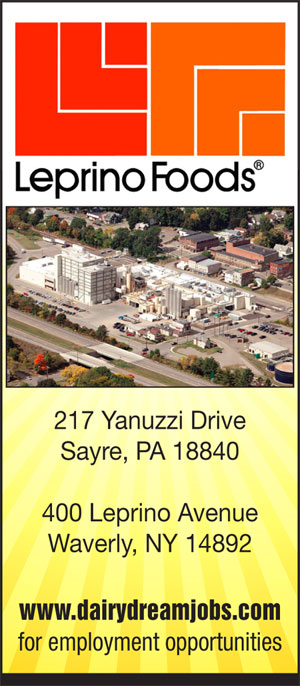 NTL VOLLEYBALL: ATHENS SWEEPS CROSSTOWN RIVAL SAYRE (48 PHOTOS) (2018-10-06)


Valley Sports Report
ATHENS — Athens put together its best performance of the season to sweep Sayre here Saturday afternoon, snapping the Lady Redskins' three-match win streak, in NTL volleyball action.

The Lady Wildcats, now 4-4, won by scores of 25-13, 25-18 and 25-18.

"We played great tonight, which is fantastic to see considering we had a bad loss against Troy," said first-year Athens coach Heather Hanson. "The girls learned from that and there was a lot of growth tonight.

Almost every ball had a touch or two on it and that's the kind of aggressive defense we will have to play here on out," she noted.

"These girls are realizing we have to fight and fight hard to win every point," added Hanson. "No one is going to lay down for us."

Kayleigh Miller started the first set with four service points to give Athens a 4-0 lead, and Mimi Martin served up six straight for the Lady Wildcats moments later to stretch the lead to 15-3.

Athens extended its lead to 20-6, before finishing off a 20-13 decision.

Taylor Field's three consecutive service points help Athens to an early 10-6 lead. Sayre trimmed the deficit to one point on a couple of occasions, but never managed to tie the score.

Two kills by by Martin, and another by Liechty headed the Lady Wildcats to a 21-17 lead, and Field finished off the set with three straight points for a 25-18 win.

In the third set, Field and Martin each served four straight points, and Paige McCarthy had three straight points to help the Lady Wildcats to a 17-7 lead.

Sayre's Lexi Post served four straight points to help the Lady Redskins pull within five points, at 19-14, but Liechty came off the floor to end the run with a drop shot for a side-out.

Athens won the set 25-18 with the match ending on a service error.

Field led Athens with 13 service points, including two aces, and 12 digs, while Martin had 12 points, including three aces, six kills, two blocks, five assists, and six digs, and Miller had nine points, 11 assists, and four digs.

Cassidy Stackpole had six points and six digs for the Lady Wildcats, while Meghan McDuffee had four points, five kills, and one block, McCarthy had four points, Hayley Barry had four digs, Liechty registered four kills and one block, and Christina Bard chipped in with two digs.

Julia Boyle led Sayre with nine points, including five aces, 21 assists, and seven digs, while Alexis Post had eight points, including four aces, two kills, one block, and 10 digs, Emily Brion had three points and five digs, and Madeleine Dutra had two points, four kills, and 18 digs.

Hannah Garrity recorded seven digs for the Lady Redskins, Allison Post added four digs, Erika Wells registered three kills, and Gianna Quattrini chipped in with one block.

Athens returns to action Monday at Troy, while Sayre (3-8) travels to Canton Tuesday.

——————

(Click here for 24 more photos.)

IN PHOTO 1: Athens' Leah Liechty. … PHOTOS BY TIM BIRNEY.




Print Friendly Version
You've asked about helping ...
here's your chance. Click HERE