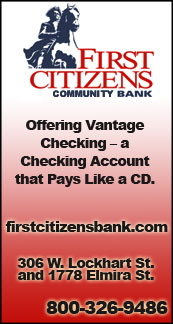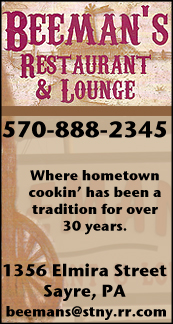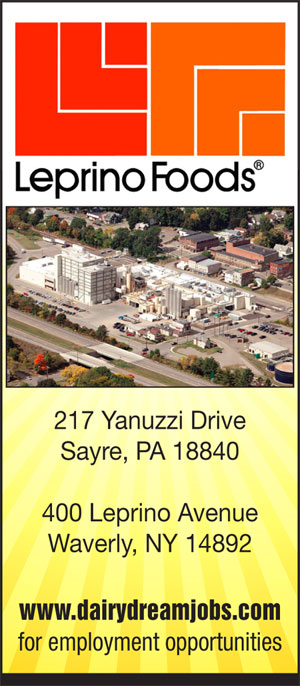 ON TAP TODAY: ATHENS-SAYRE BOYS RENEW SOCCER RIVALRY (2018-10-08)


Valley Sports Report
THE VALLEY — Soccer and field hockey takes center stage today with four home games to choose from for Valley sports fans.

The Tioga girls wrap up their 2018 soccer season at home, while the Sayre girls and Tioga field hockey teams are also home.

BOYS SOCCER
Sayre (1-10) at Athens (10-0), 5:30 p.m.: The Redskins are coming off an 8-1 loss at Sullivan County Saturday, while the Wildcats blanked Williamson, 12-0.

GIRLS SOCCER
NEB (4-10) at Tioga (1-13), 4:30 p.m.: The Lady Tigers dropped a 5-1 decision at Watkins Glen Thursday, while the Lady Panthers edged North Penn-Mansfield, 1-0, Wednesday.

Muncy (3-10) at Sayre (8-5), 5:30 p.m.: The Lady Redskins are coming off a 5-0 loss to Sullivan County, while the Indians were blanked 3-0 by Sullivan County Thursday.

VOLLEYBALL
Athens (4-4) at Troy (3-5), 6 p.m.: The Lady Wildcats are coming off a sweep of Sayre Saturday, while the Lady Trojans topped Towanda in five sets Thursday.

GOLF
Sayre at NTL Match #7, 1 p.m. @ Tyoga Country Club: The 2018 regular season comes to a conclusion today for the Sayre and Athens golfers.

FIELD HOCKEY
SVEC at Tioga, 10 a.m.

JV FOOTBALL
Waverly at North Penn-Mansfield, 6 p.m.
Athens at Towanda, 6 p.m.




Print Friendly Version
You've asked about helping ...
here's your chance. Click HERE